'Legion' Season 1 Recap: Trippy New Recap Video Only Offers More Questions And Absolutely No Answers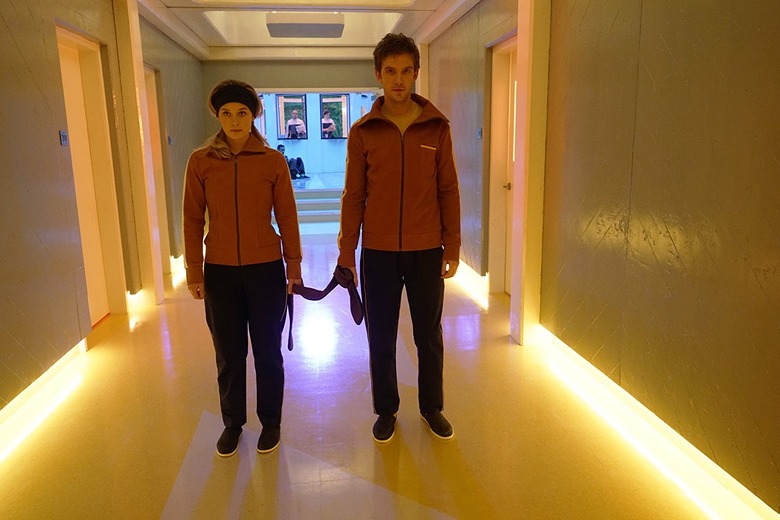 How do you recap a TV show as surreal and strange as Legion? Even FX's Legion season 1 recap questions its own reality. And subsequently fails to answer any of those questions.
The mind-bending X-Men series returns for its second season in a month, but even fans who have been watching it since the beginning would have trouble describing what it's about. The premise is simple enough, to be sure: David Haller (Dan Stevens), a mutant who believed he had schizophrenia, is spirited off to a facility for people like him. But from there, that's where things get weird.
Reality and fantasy begin to blur as David realizes that his schizophrenia may not have been a misdiagnosis. But the plot doesn't really matter. In fact, plot has never been a driving force for the show — the series is driven by character and whatever wacky, genre-bending twist pops up in showrunner Noah Hawley's mind that week.
But FX attempts to recap Legion's ambitious, visually dazzling first season in the video below.
Legion Season 1 Recap
Well, this was probably the most unhelpful video recap ever. The recap merely shows flashes of moody footage paired with David's erratic outbursts — and the requisite Aubrey Plaza dancing scene — before questioning whether all of it really happened in the first place.
But if you were hoping for a coherent and sensible story, this is probably not the show for you.
Legion is not a superhero series meant for recaps. The first season was simply a blank canvas for Hawler to throw his most ambitious and inventive ideas at the wall. And judging by the new trippy promo, season 2 will continue that practice.
I sometimes wish Legion felt less like Hawler's dream diary and more like the cogent series it aims to be. But I'm still intrigued. Stevens continues to give an unhinged, vanity-free performance as David, and Plaza deserves an Emmy for her terrifyingly sensual work as the series villain. And Legion remains at the forefront of wildly ambitious series testing the boundaries of prestige TV.
For you more, you can always look back at our Legion spoiler reviews we did for each episode.
Here is the synopsis for Legion season 2:
Legion follows the story of "David Haller," a man who believed he was schizophrenic but discovered he might be the most powerful mutant in the world. With help from a team of specialists, David harnessed his unique abilities and learned he'd been haunted by a malicious parasite. Now, David is all that stands in the way of "Amahl Farouk" from attaining infinite and world-ending power.
Legion season 2 premieres on FX on April 3, 2018.