'Logan' Filmmakers Reunite For 'The Force' Movie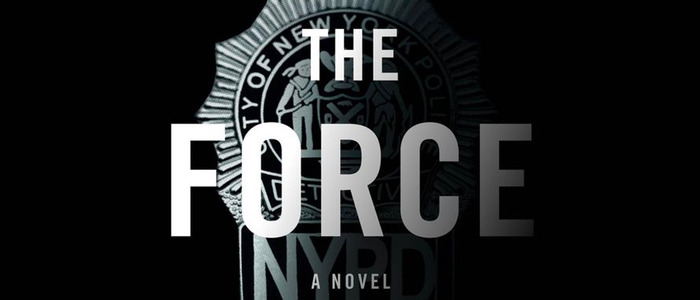 The Logan team of James Mangold and Scott Frank are getting together again for The Force. The film is based on the novel by Don Winslow about a team of corrupt NYPD cops. More on The Force movie below.
Screenwriter Scott Frank's work on Logan resulted in the first Best Screenplay Academy Award nomination for a superhero movie. Now, Frank will re-team with Logan director James Mangold for The Force. Deadline reports Frank will rewrite the recent draft penned by David Mamet (Glengarry Glen Ross, The Edge).
Frank is one of the best screenwriters in the business, with credits on Out of Sight, Minority Report, and the recent Netflix series Godless. There's no doubt he'll turn The Force into something exciting.
The Force is a fast-paced, cinematic novel dealing with police corruption. It's the type of potboiler you read from cover to cover in one sitting, and it will no doubt make for a thrilling film. Here's the book synopsis.
All Denny Malone wants is to be a good cop. He is "the King of Manhattan North," a, highly decorated NYPD detective sergeant and the real leader of "Da Force." Malone and his crew are the smartest, the toughest, the quickest, the bravest, and the baddest, an elite special unit given unrestricted authority to wage war on gangs, drugs and guns. Every day and every night for the eighteen years he's spent on the Job, Malone has served on the front lines, witnessing the hurt, the dead, the victims, the perps. He's done whatever it takes to serve and protect in a city built by ambition and corruption, where no one is clean—including Malone himself.
What only a few know is that Denny Malone is dirty: he and his partners have stolen millions of dollars in drugs and cash in the wake of the biggest heroin bust in the city's history. Now Malone is caught in a trap and being squeezed by the Feds, and he must walk the thin line between betraying his brothers and partners, the Job, his family, and the woman he loves, trying to survive, body and soul, while the city teeters on the brink of a racial conflagration that could destroy them all.
The Force movie isn't the only Don Winslow adaptation in the works. Ridley Scott has been attached to direct a film based on Winslow's novel The Cartel since 2015. Scott is also producing The Force, so he clearly wants to be in the Don Winslow adaptation business.
In addition to The Force, James Mangold is also working on a film about the battle between Ford and Ferrari to build the world's fastest race car.