Alexander Payne In Talks To Direct Legal Drama 'The Burial' For Amazon Studios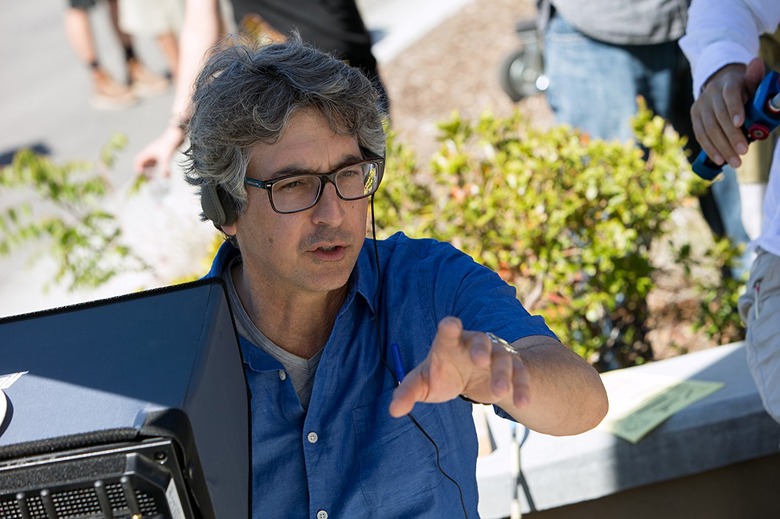 Alexander Payne is sizing up his next project. The Downsizing director is in talks to direct the Amazon Studios film, The Burial.
Based off the true-life story of Willie Gary, a successful personal-injury lawyer from Mississippi, The Burial is a legal drama that follows Gary as he takes on the case of Jeremiah O'Keefe, the owner of a local chain of funeral homes who claims he had been swindled by a major funeral parlor conglomerate.
Payne is currently in negotiations to direct The Burial, according to Deadline. The film will be penned by Pulitzer-winning playwright Doug Wright, and produced by Jenette Kahn and Adam Richman.
Born from a poor black migrant family, Gary is a lawyer who rapidly rose to fame for taking flashy cases against huge corporations, winning suits against companies like Disneyland and Anheuser-Busch. In 1995, he would win a $500 million judgment (later reduced to $200 million) for a small funeral home owner against a conglomerate in 1995.  His reputation earned him the nickname of "The Giant Killer." Gary now works as a motivational speaker.
The project was originally developed at Warner Bros.
The Burial is a classic American rags-to-riches tale mixed with a David vs. Goliath-style morality tale. I can see why Payne would be attracted to an inspirational, if conventional, tale after his critical stumble with Downsizing. Payne is an amazing director when it comes to intimate, character-driven fare, but he stepped out of his comfort zone for the Matt Damon-led Downsizing, an ambitious science-fiction comedy that buckles under the weight of its big ideas.
But Payne is an Oscar-nominated director and writer, and The Burial could be his comeback. He was last nominated for Best Director on Nebraska and The Descendents, and won Best Adapted Screenplay for The Descendants in 2012.
Honestly, The Burial doesn't sound like a hugely exciting premise, but Payne is a talented director who can produce a great film if given the right star. And Amazon Studios has proven to have an excellent track record in its high-profile projects that draw in acclaimed directors.