Cool Stuff: 'Jurassic Park' T-Rex Statue Roars To Life From Iron Studios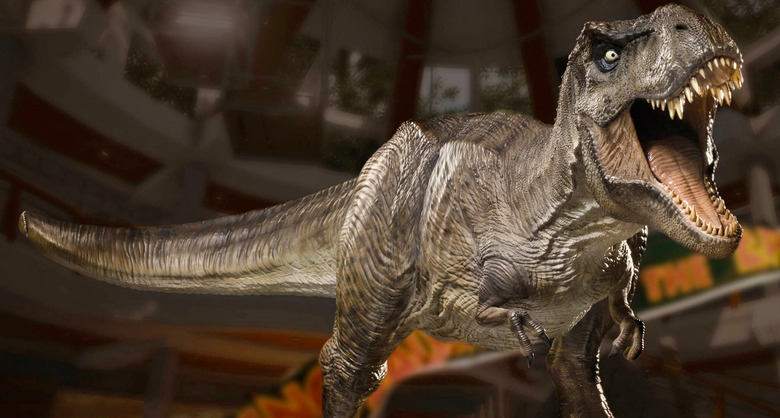 Since science and technology has not yet allowed us to bring dinosaurs back to life (and likely never will), but you can have the next best thing thanks to a gorgeous new statue being produced by Chronicle Collectibles and Iron Studios.
Few on-screen creatures rival the terrifying presence of the tyrannosaurus rex from the original Jurassic Park. Between the sound of those footsteps, the power of that roar, and the hunger in those eyes, the carnivore might as well have been brought back to life in front of our very eyes for as real as she seemed. Now you can bring her home in the form of a tenth scale statue that looks positively stunning.
The Jurassic Park T-Rex Statue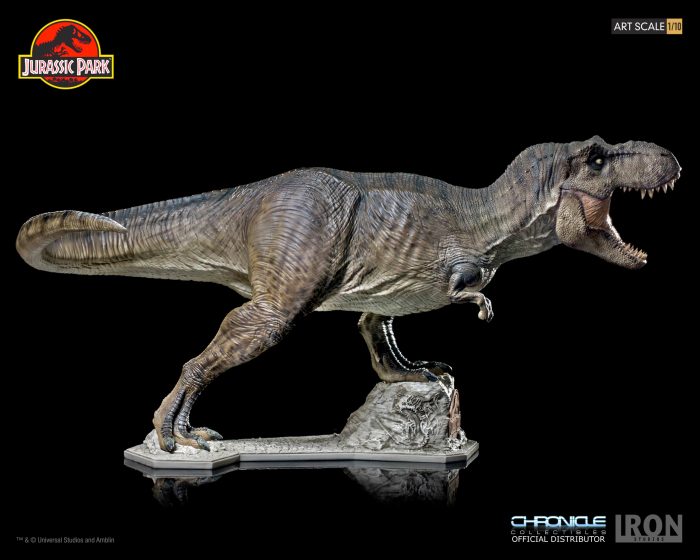 The statue is modeled after the tyrannosaurus rex's look shortly after she breaks through the electric fence meant to keep her contained in the original Jurassic Park. It's hand-painted and crafted in polystone using original references from the movie, and it stands 17 inches tall and weighs around 20 pounds. This is a limited edition release that comes with an exclusive rock base featuring the Jurassic Park logo that won't be available after it's sold out. You can pre-order it right now for $649.99.
However, if you don't want to spend the money to pre-order this statue right now, there will be a bigger (more expensive) bundle released later that comes with Dr. Alan Grant, Dr. Ian Malcolm (complete with flares) and more so you can form the scene from the film below: