Star Wars Bits: 'The Last Jedi' Hits SXSW, John Boyega Solves A Mystery, And 'Rebels' Says Goodbye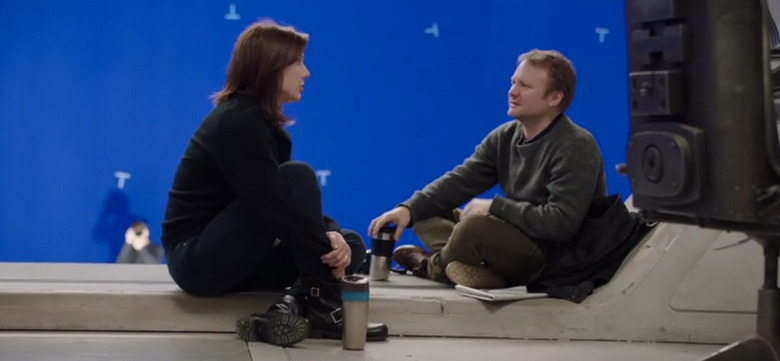 In this edition of Star Wars Bits:
Star Wars: The Last Jedi takes over SXSW
JOhn Boyega isn't a fan of Finn's fight with Phasma
Mark Hamill dream casts a young Luke Skywalker
Dave Filoni hints that Jacen Syndulla may return
And much more...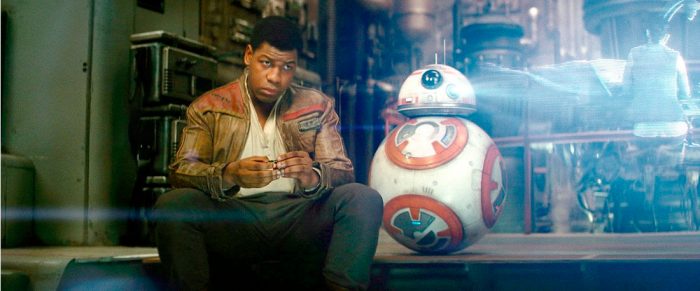 John Boyega quickly became one of the most beloved members of the Star Wars cast after his role as rogue Stormtrooper Finn in The Force Awakens. So it was with much anticipation that fans waited to see him take down his former foe, Captain Phasma, in The Last Jedi. But some fans were left unsatisfied by the short battle, and as it turns out, so was Boyega! "I didn't expect it to be that quick if I'm being honest with you. I was like, wait, wait, what? He's been like ramped up for a big fight and then it was over in a second," Boyega told IGN.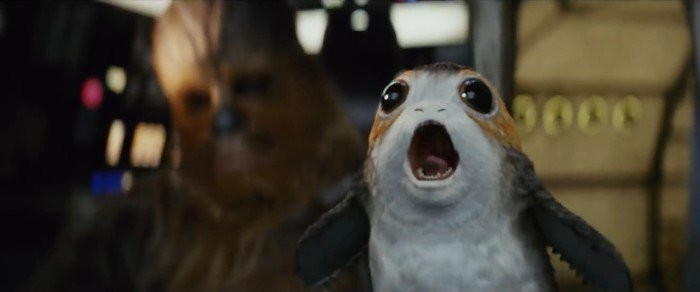 The hatred among some for porgs has slightly died down now that The Last Jedi has left theaters, but fans of the cuddly critters are still celebrating them. In a super cute video from Leupsi some very cute animated porgs dance to a remix of the Cantina song from A New Hope! And we love EVERY SECOND OF IT!!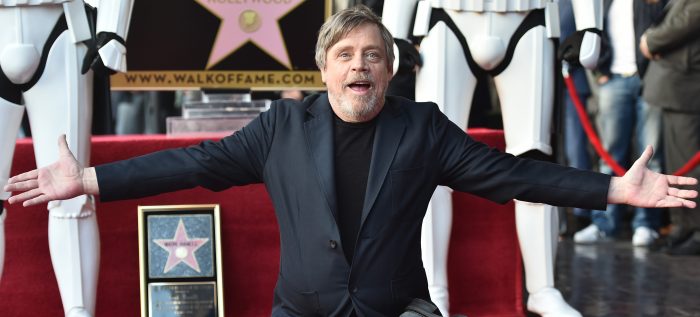 The Last Jedi saw us say goodbye to the original young Jedi, Luke Skywalker, and fans were devastated. Hamill, on the other hand, has his own theory, and in this interview with Entertainment Weekly, he shared his wish for the farm boy from Tattooine. "My favorite is the fact that maybe he transported to somewhere else. And I thought, 'Well, if he left his robes behind he'd have to go to a nudist colony,'" Hamill laughed.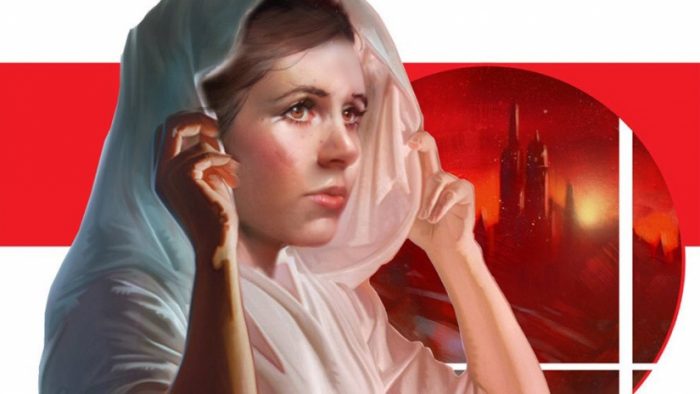 Claudia Gray has been creating fantastic Star Wars novels since her Lost Stars. So we were super stoked when we found out (per Fanthatracks) that LINE Manga will be adapting her gorgeous Princess Leia prequel, Leia, Princess of Alderaan. The new series will launch on May 4 and focuses on Leia's first steps towards joining the Rebellion.
Mark Hamill has been a busy boy recently, promoting the Star Wars: The Last Jedi Blu-ray and DVD release as well as visiting SXSW right after getting a long overdue star on the Hollywood Walk of Fame. If you didn't make it down to the El Capitan, you can luckily watch the full ceremony here.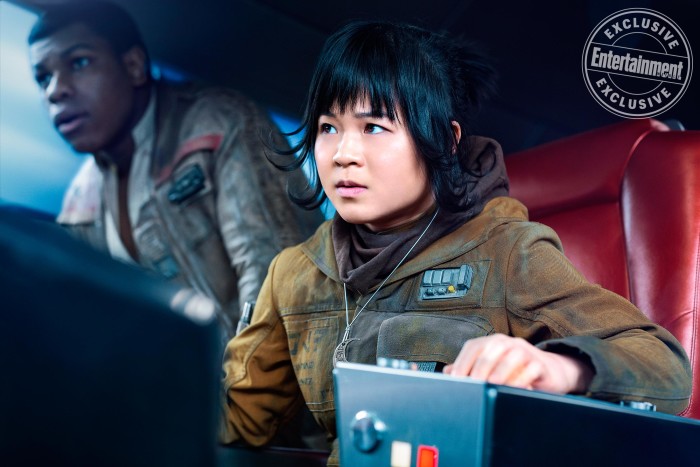 During a recent interview with Yahoo on the Pacific Rim press trail, John Boyega solved the mystery of those behind the scenes shots which saw him with a completely different style from his The Last Jedi look. See, Boyega wasn't in production and was just screen testing with Kelly Marie Tran! He also had some thoughts about Han Solo's death in The Force Awakens, saying "Han knows what he got into walking onto that damn bridge!"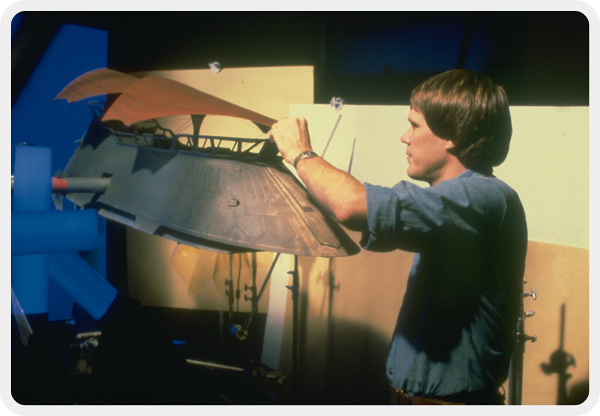 If you've always wanted to spend almost $500 on a ridiculously detailed scale recreation of Jabba's sail barge from Return of The Jedi, then you're in luck! Comic Book Dot Com got a sneak peak at the brand new HasLab – Hasbro's crowd funding platform – vintage collection model, which is just the coolest and most outrageous thing we've seen in a while.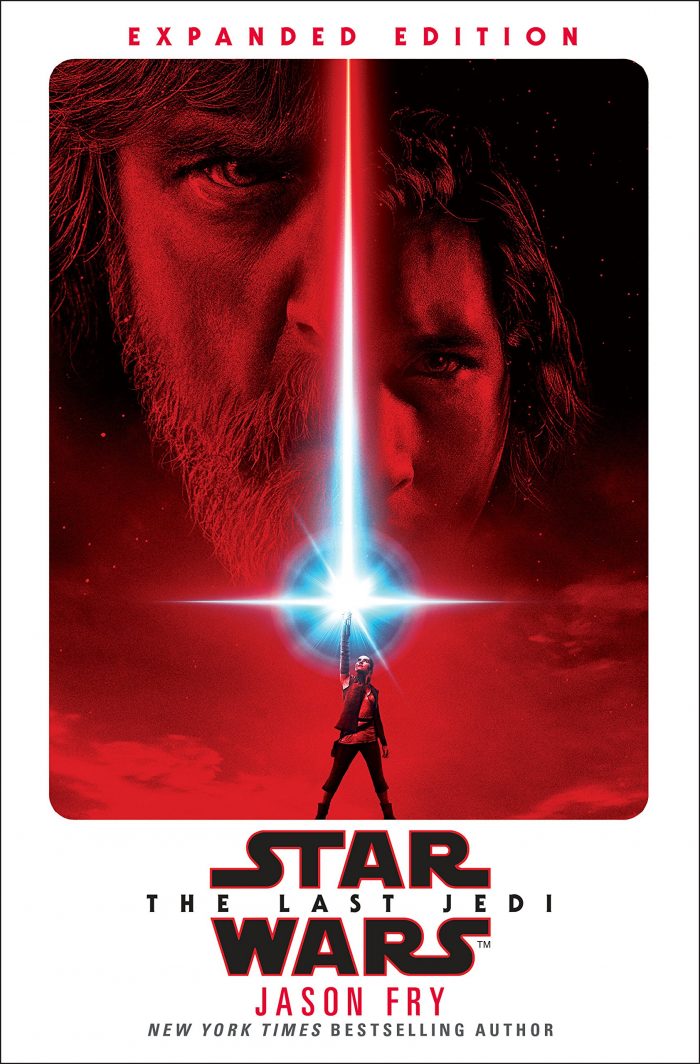 The Last Jedi novelization has been a massive talking point among fans, as the book has expanded on multiple themes and threads that the movie set up. The book's author Jason Fry has written an intriguing article for the official Star Wars website about how the new book connects to multiple other new canon stories and comics.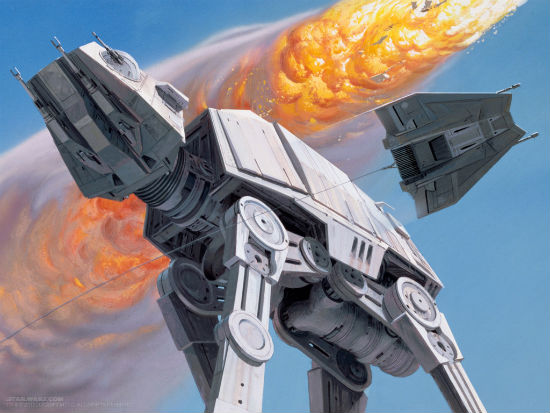 Ever wanted to build a massive AT-AT? Well, Kyle Gilbert did just that for an event at his local church. The 17-foot sculpture is truly a sight to behold and you can get a look at it at StarWars.com!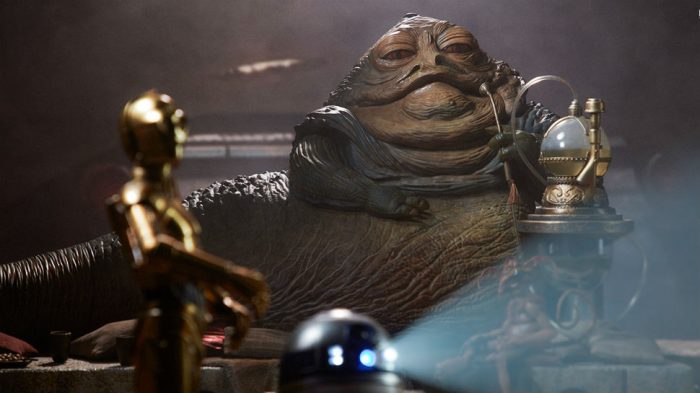 Star Wars toys have long been some of the most collectable figures in the galaxy, but as the years have passed and the fandom has grown, the toys have gone from 6-inch barely poseable figures to huge customizable collections. Nerdist recently revealed that Jabba the Hutt is the newest character to get a super detailed action figure from Sideshow Toys, and you can customize him to your heart's content!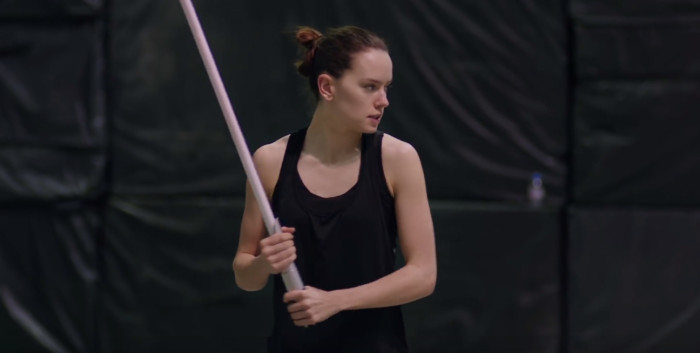 Daisy Ridley has been working the press trail for Star Wars: The Last Jedi, and in a recent Facebook Q&A, she opened up about Rey's strength and her philosophies about the character, stating, "I don't really believe in weaknesses in people because I think you can't decide what's good and what's bad in a person. Everything makes the whole and the whole is greater than the sum of the parts, as we know." We've missed Daisy and love hearing her wax lyrical about what makes Rey tick!
After the emotional finale of Rebels, Star Wars fans are reeling, desperate to know the fate of the beloved young Jedi at the heart of the show. Luckily for us, the actor who brought Ezra to life, Taylor Grey, talks about Rebels and the journey his character took over four seasons.
Star Wars Explained was also celebrating the end of Rebels with this super-sized video exploring over 80 bits of trivia, easter eggs, and facts in the wake of the finale. It's a must watch for fans already missing the crew of the Ghost and their adventures on Lothal.
#abbeyroad exciting day as full orchestra begins recording #SoloAStarWarsStory Gr8 score under #JohnPowell including a new #HanSolo theme by #johnwilliams pic.twitter.com/UfB20JJ2kk

— Ron Howard (@RealRonHoward) March 10, 2018
One of the most iconic parts of any Star Wars film is the score, and Ron Howard recently confirmed in a Tweet that John Powell has begun scoring Solo: A Star Wars Story in London's Abbey Road. We're die hard John Williams fans, but have enjoyed hearing what other musicians and composers are bringing to the new Star Wars universe. We can't wait to see what Powell has up his sleeve.
With the ever-expanding world of Star Wars, every character has the chance of being revisited and reimagined. So, of course, fans are looking to the OG Jedi, Luke Skywalker. Though fans seem to want Sebastian Stan to take on the role, Mark Hamill has other ideas. "If they have – like they do now – with five or six plots, and you're cutting to what's going on all around him and they keep coming back to a really young Luke, I thought, 'The one I love is Jacob Tremblay,'" Hamill told Variety.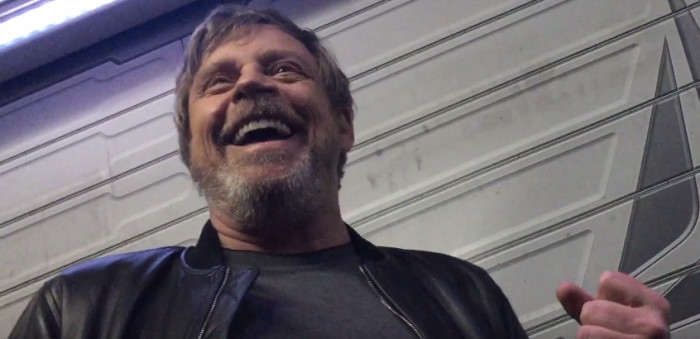 Reporting from the Star Wars: The Last Jedi documentary event at SXSW, Inverse managed to get some great quotes from the director about Mark Hamill's journey with the character of Luke. "It was a big deal for Mark to realize his character was taking a different turn than he expected," Anthony Wonke said. This fantastic doc is included on both the digital and Blu-ray versions of The Last Jedi.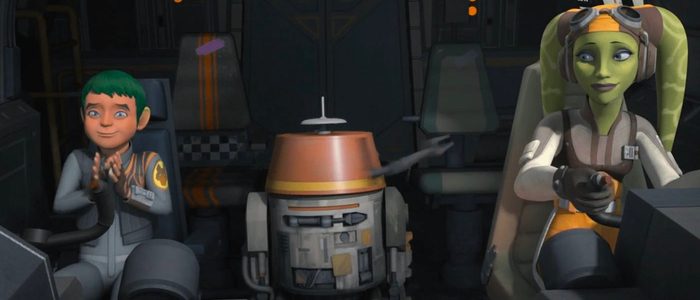 There was a lot to take away from the finale of Star Wars Rebels, but one small reference that made a lot of old school fans get very, very excited was the introduction of a new canon character named Jacen. A reference to a beloved Expanded Universe character, Dave Filoni has since hinted to Io9 that we may see Jacen Syndulla again. "I thought that's a little bit of a wink to people that I know that was an important character. And maybe, in some way, that lives on through this character. I don't know yet," Filoni explained.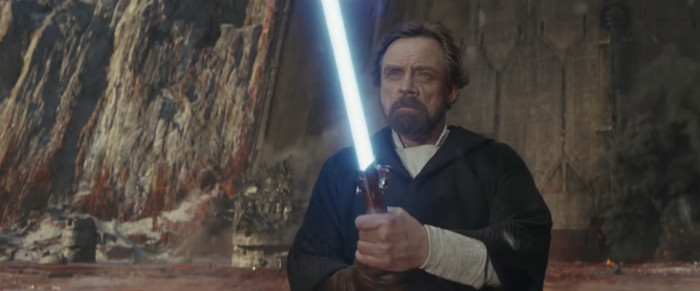 The Last Jedi novelization has been the source of many leaks, twists, and teases, but as reported by Screen Rant it also reveals Luke originally wanted to leave Ahch-To with Rey and join the Resistance once again. This moving revelation will likely be bittersweet to fans who wish they could've seen their hero truly stand with the Resistance one more time.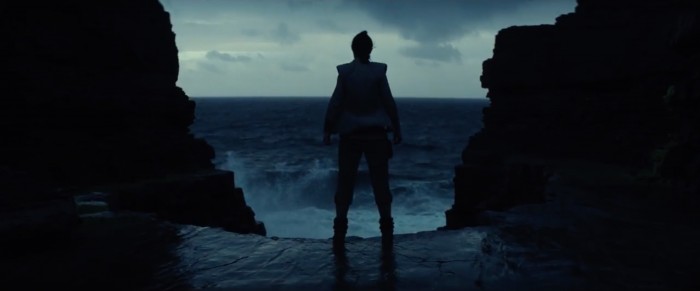 Rey's parentage has been one of the most contentious and highly debated topics since the release of The Force Awakens, but with The Last Jedi the conversation was closed as Kylo revealed Rey's parents were "nobodies." An incredible new essay at StarWars.com explores how Rey's cave vision echoed some other lost orphans before her, namely Luke and Anakin Skywalker.