'Life Itself' Trailer: The Creator Of 'This Is Us' Crafts A Love Story That Will Probably Make You Cry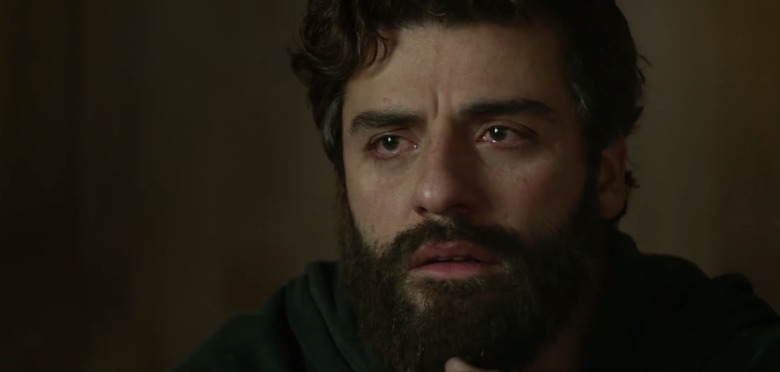 Dan Fogelman has been making audiences cry all the time with his NBC family drama series This Is Us. Now he's bringing that same level of tearjerking to the big screen with his sophomore directing effort.Life Itself (not to be confused with the Roger Ebert documentary of the same name) stars Oscar Isaac (Star Wars: The Last Jedi) and Olivia Wilde (TRON Legacy) in a multi-generational love story that spans decades, not unlike This Is Us. But this one even spans across the globe with every story we see connected by a single event. And if the Life Itself trailer that debuted during the most recent episode of the aforementioned Emmy-nominated show is any indicator, Dan Fogelman will likely yank tears straight from your face.
Watch the Life Itself Trailer
This trailer doesn't really tell us much about the movie other than there's love and happiness, but one quick shot of a little girl in the backseat of a car with glass shards falling towards her face indicate that there will be at least one tragedy in this movie. Again, considering what This Is Us does to audiences every single week, it should come as no surprise that Life Itself looks to walk the same path.
Though Life Itself is only Fogelman's second time behind the camera as a director, following his debut with Danny Collins starring Al Pacino, he's done plenty of writing for the big screen. His earliest work was at Disney and Pixar where he wrote the first two installments of the Cars franchise, as well as Bolt and Tangled.
Thankfully, he made the jump to more adult fare with Crazy Stupid Love, a movie that's a bit contrived, but also thoroughly enjoyable and sweet. But he stumbled a bit with the mediocre comedies The Guilt Trip and Last Vegas. Since then, he's been playing in television with Galavant, Pitch and of course, This Is Us.
Fogelman seems to have a knack for writing romances where everything ends up connecting somehow, so it'll be interesting to see if he can pull it off with a story that seems much larger in scope than This Is Us or even Crazy Stupid Love. Hopefully it won't feel forced in the end.
Life Itself also stars Mandy Patinkin, Olivia Cooke, Laia Costa, with Annette Bening and Antonio Banderas, and it's slated to hit theaters this fall on September 21, 2018.