The Morning Watch: Best Cartoons Based On Movies, 'A Wrinkle In Time' Anatomy Of A Scene & More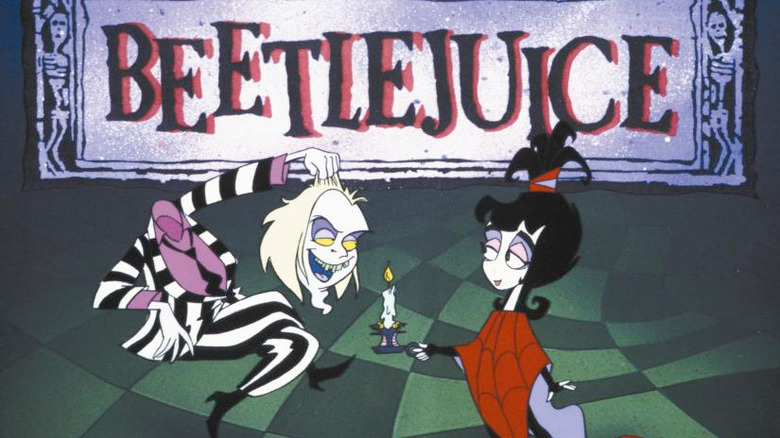 The Morning Watch is a recurring feature that highlights a handful of noteworthy videos from around the web. They could be video essays, fanmade productions, featurettes, short films, hilarious sketches, or just anything that has to do with our favorite movies and TV shows.
In this edition, count down some of the best animated shows that were based on movies that came before them. Plus, watch as director Ava DuVernay narrates a scene from the fantasy adaptation of A Wrinkle in Time, and listen to the story Bill Hader has about getting kicked out of Kate McKinnon's audition for Saturday Night Live.
There have been plenty of animated series' based on movies, but a lot of them are just plain awful. That's why the folks at SyFy put together this list of what they think are the seven best, including The Real Ghostbusters and Beetlejuice. However, we're not too sure if we're on board with them including TaleSpin since it's not technically adapted from a movie, even though they use several characters from The Jungle Book.
Director Ava DuVernay narrates a sequence from A Wrinkle in Time featuring young Storm Reid, and the trio of Reese Witherspoon, Oprah Winfrey and Mindy Kaling. It features our main character on her first world, full of lively flowers and vibrant colors. She explains exactly what's going on since it's a little confusing out of context, and provides some insight into what she was trying to accomplish with this scene.
While appearing on The Ellen Show to promote both his new show Barry (read our review) and his upcoming return to Saturday Night Live, Bill Hader talked about how cast members check texts and Twitter during the show to see how people respond. He also told a great story about being kicked out of Kate McKinnon's audition to join the cast.