TV Bits: 'Dirk Gently', 'Making It', 'Alexa & Katie', 'The Americans', 'The Office' And More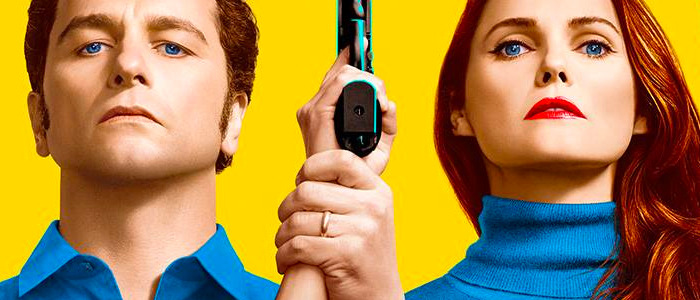 In this edition of TV bits:
No season 3 for Dirk Gently's Holistic Detective Agency
Parks and Rec stars Amy Poehler and Nick Offerman reunite for Making It
A new trailer for Netflix's Alexa & Katie 
The Americans season 6 trailer is here
Apple orders a new animated comedy from Bob's Burgers creator
John Krasinski has an idea for the rumored The Office revival
And more!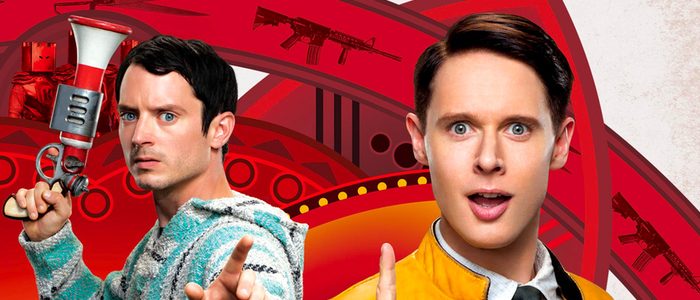 Did you watch Dirk Gently's Holistic Detective Agency? I sure didn't, and for that, I'm sorry. I'm part of the problem. Because the show, which was created by Max Landis and features Samuel Barnett and Elijah Wood, will not be coming back for a third season. Executive producer Arvind Ethan David took to twitter to post a note confirming the series would not be back for more. David says, "We're not saying never. In years to come, perhaps there will be Dirk Gently the Movie...but for now" the show is over. Sorry, Dirk-heads.
An update for all of you working to #SaveDirkGently

— from all of us who made #DirkGently

with much, much love. #Dirktectives pic.twitter.com/FozJgKHUH4

— Arvind Ethan David (@ArvD) March 10, 2018
Amy Poehler and Nick Offerman were very funny together on Parks and Recreation. Now, the duo are reuniting for the NBC series Making It. It's not a sitcom like Parks and Rec, but rather a competition series "where incredibly talented people come together for a friendly competition" that celebrates "the creativity and craftiness in all of us." I'd much rather see Poehler and Offerman together for another Parks and Rec-style show, but I'll take what I can get. Making It debuts Tuesday, July 31 10/9c on NBC. Watch the trailer for the show above.
NBC's new show Making It, from Executive Producers and hosts Amy Poehler and Nick Offerman, is a uniquely lighthearted competition series reuniting two of pop culture's biggest BFFs and celebrating the creativity and craftiness in all of us.
Netflix wants to conquer the world with their original content. The best way to do this: create different shows and movies for different people. Their latest effort is clearly aimed at a much younger audience. We're talking Disney Channel here. Alexa & Katie is about two friends as they prepare to enter their freshman year of high school. This show is not intended for me, and it may not be intended for you either! But I'm sure there's a younger audience out there who will eat this up. Alexa & Katie arrives on Netflix March 23, 2018.
Alexa & Katie is a funny and heartwarming show about two best friends eagerly anticipating the start of their freshman year of high school. Despite the fact that Alexa (Paris Berelc - Mighty Med, Lab Rats: Elite Force) is undergoing cancer treatment, her outgoing personality and enthusiasm for life never falter, especially with her loyal, quirky, and awkwardly adorable best friend Katie (newcomer Isabel May) by her side. At times they're left feeling like outsiders, during a period when what seems to matter most is fitting in. Tiffani Thiessen (White Collar, Saved By The Bell) also stars as Lori, Alexa's determined and protective mother.
FX's addictive spy series The Americans is returning for its sixth and final season, and here's the trailer to prove it. The show focuses on two KGB spies living under assumed identities in Washington, D.C. Russian spies infiltrating America? Yeah right, like that could ever happen! I've heard nothing but great things about The Americans, but I have yet to sit down and watch the darn thing. Maybe now is the perfect time to binge and catch up before the finale begins. Season 6 premieres March 28, 2018 on FX.
In the final season of FX's drama The Americans, Philip and Elizabeth's ability to protect their cover and family's safety deteriorates. The Jennings struggle to maintain a smokescreen of normalcy, especially around their son who remains ignorant of the spies in his midst. With Gorbachev in power in the Soviet Union, the winds of change are sweeping through Russia and America creating new perils.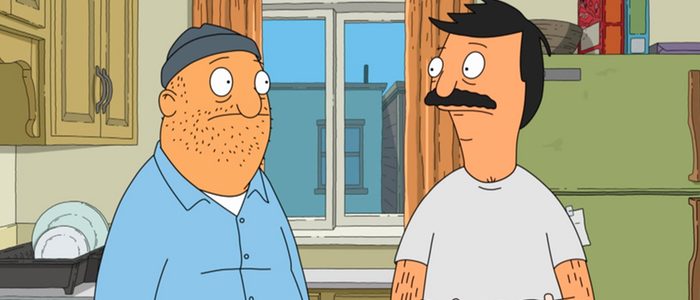 Apple is currently developing their own streaming service to compete with Netflix, and they've already lined up some some potentially great programs. Here's another to add to the list: Variety reports Apple has purchased the animated series Central Park. The series hails from Bob's Burgers creator Loren Bouchard and be written by Bouchard, Josh Gad, and Nora Smith. The series will focus on a family of caretakers who both live and work in Central Park. Their job has much bigger implications: not only do they save the park, they also save the world. The order is for 26 episodes, which will be split into two 13-episode seasons. Bob's Burgers is great, so it'll be interesting to see how this turns out.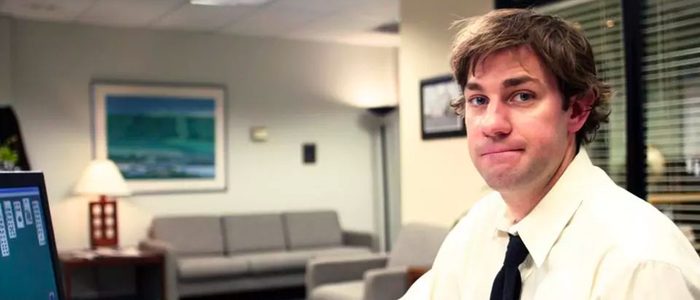 John Krasinski's latest directorial effort, A Quiet Place, went over extremely well at SXSW. But the actor isn't forgetting his Office roots. In an interview with The Wrap, Krasinski revealed he'd "totally" be interested in being involved with the rumored The Office revival, adding: "I still have yet to get a call... so I haven't heard anything about it, other than on the internet — the internet is making the show. Twitter is shooting 'The Office' reboot. I don't know if any of us are going to be a part of it!" Krasinski also revealed he had an idea for how the revival could play out – by referencing the original British version of The Office:
"Every single day, people said, 'By the end, were you guys kind of tired of each other?' I was like, 'No no no, we had the most fun up until the last day.' I would love to play with those guys again and do something. It really comes down to the idea... the original British show, the best thing was they had a Christmas episode — it was a one-off. I would love to do that. I think it would be a sort of 'Where Are They Now' kind of thing. That would be really fun."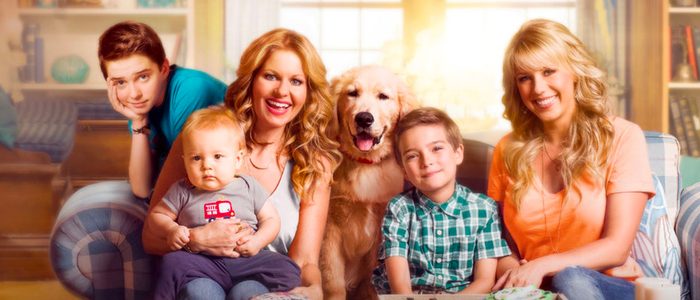 Fuller House, the Netflix revival of Full House, is still going strong. Somehow. Jeff Franklin had previously been serving as showrunner for the series, but Franklin was recently let go in the wake of misconduct complaints. Now, Variety reports Steve Baldikoski and Bryan Behar will take over showrunning duties. Or maybe Netflix could just end this show for good? Just a thought!