VOTD: 'Ready Player One' Music Video Goes On A Nostalgic 16-Bit Easter Egg Hunt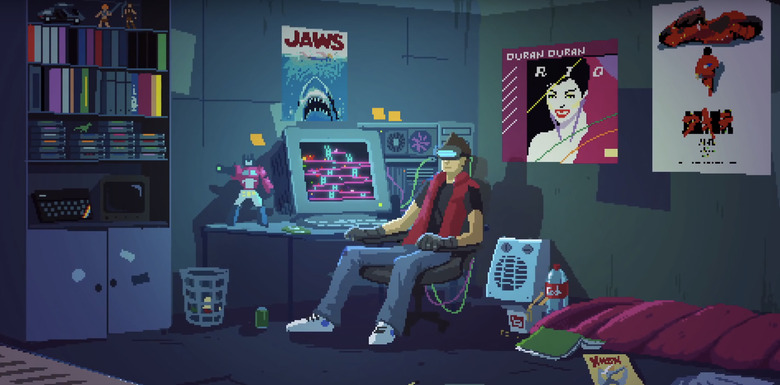 There are less than three weeks until Ready Player One brings Ernest Cline's nostalgic pop culture mash-up to the big screen, courtesy of director Steven Spielberg. The movie had its world premiere at the South by Southwest film festival last night, and for all the fans of the book who can't wait to see the movie, we've got something that should hold you over.
The British synthwave band GUNSHIP recently released a music video for their new song "Art3mis & Parzival," and as you might have guessed, it features the two characters from Ready Player One on their journey through the story and their blossoming love for each other both inside and outside the virtual world of The OASIS. Adding to the nostalgia is that it's all done in 16-bit animation paying tribute to various video game styles throughout.
Watch the Ready Player One Music Video by GUNSHIP
While this music video (via The Verge) officially has nothing to do with the film adaptation coming later this month, the timing is no coincidence. This is probably a more loyal adaptation of the book, albeit in a much more condensed package. Plus, for all you Easter egg hunters out there, you'll find plenty of references to movies like TRON and Jaws, as well as toys like Transformers and He-Man.
Honestly, it's a shame that this song has nothing to do with the movie because it's not a bad little synth track at all. Ernest Cline has already given his seal of approval too. We'll have to see what kind of music the film offers up when Ready Player One hits theaters on March 29. 2018.