Christopher Abbott To Star In George Clooney's 'Catch-22' Hulu Series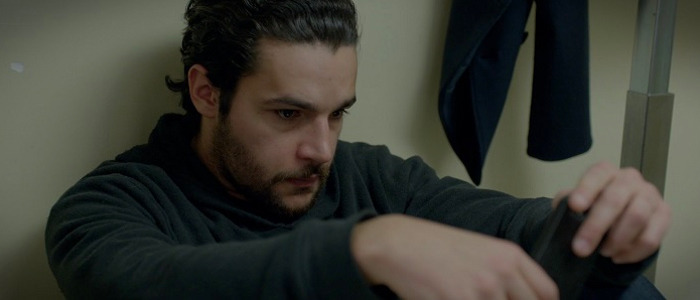 George Clooney's Catch-22 adaptation on Hulu just found its lead. Christopher Abbott, who appeared on Girls and in It Comes At Night, will star as main character John Yossarian. More on Abbott's addition to the Catch-22 Hulu cast below.Joseph Heller's classic satirical novel is being adapted by George Clooney for Hulu. The six-part limited series will likely have a wide ranging cast of characters just like the book, but for now, the series has found its lead. Variety confirms indie actor Christopher Abbott, whose string of credits includes James White, It Comes At Night, A Most Violent Year, Whiskey Tango Foxtrot, a recurring role on Girls, and the upcoming Piercing, will star as  Captain John Yossarian, a U.S. Army Air Forces B-25 bombardier. Co-director Clooney will also co-star in the role of Col. Cathcart.
Abbott is an excellent actor who makes an impression in all of his roles, but he also tends to play dark, brooding characters. This will give him a chance to stretch himself a bit.
What You Need to Know About Catch-22
Catch-22 is considered to be Joseph Heller's masterpiece, a satirical work with anti-war elements that remains relevant to this day. Here's the book's synopsis:
Set in Italy during World War II, this is the story of the incomparable, malingering bombardier, Yossarian, a hero who is furious because thousands of people he has never met are trying to kill him. But his real problem is not the enemy—it is his own army, which keeps increasing the number of missions the men must fly to complete their service. Yet if Yossarian makes any attempt to excuse himself from the perilous missions he's assigned, he'll be in violation of Catch-22, a hilariously sinister bureaucratic rule: a man is considered insane if he willingly continues to fly dangerous combat missions, but if he makes a formal request to be removed from duty, he is proven sane and therefore ineligible to be relieved.
The novel was previously adapted into a 1970 film from The Graduate director Mike Nichols. Despite Nichols' best efforts, and a overloaded cast that included  Alan Arkin, Art Garfunkel, Charles Grodin, Bob Newhart, Anthony Perkins, Martin Sheen, Jon Voight, and Orson Welles, the film was met with a tepid reception. Now, Clooney will attempt to succeed where Nichols failed. Clooney's producing partner Grant Heslov will also direct a portion of the series. This will be Clooney's first reoccurring television role since his work on ER, which, coincidentally enough, is now available to stream on Hulu.
George Clooney: Director
Clooney has made some very good films in the past. His Chuck Barris "biopic" Confessions of a Dangerous Mind is highly underrated. And Clooney's Edward R. Murrow film Goodnight and Good Luck feels even more relevant today than when it came out in 2005. Yet a bulk of Clooney's directorial efforts have been lackluster. The Ides of March had a great cast and a potentially interesting story, but was flat and dull. No one even remembers his football comedy Leatherheads. The Monuments Men took a great true-story and watered it down. And his most recent film Suburbicon was legitimately terrible. Hopefully Catch-22 will deliver where his recent directorial films have failed.
No premiere date has been set yet for the Catch-22 Hulu series.