Theme Park Bits: Life-Size 'Star Wars' Vehicles, Giant Pixar Ball Action, And Disney Parks On Google Street View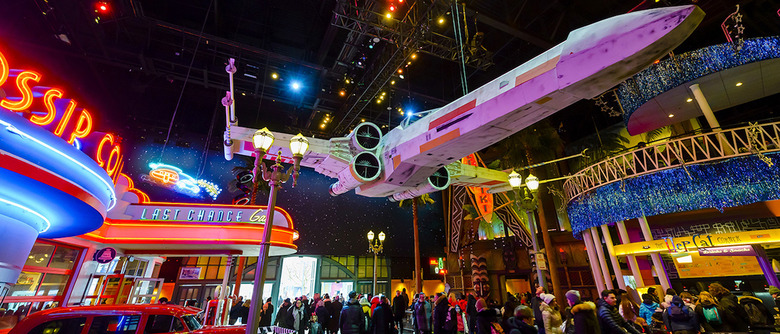 In this edition of Theme Park Bits:
View official drone footage of the Star Wars: Galaxy's Edge construction site.
See fan-made Star Wars vehicles put together before your very eyes at Disneyland Paris.
Florida parkgoers: get your $25,000 upfront membership fee ready for Club 33 at Epcot.
Witness a giant version of the Pixar ball roll through the streets of San Francisco and New York.
You don't need a ticket to explore Disney parks with Google Street View.
Disney Parks Blog shared some flyover footage of the Star Wars: Galaxy's Edge construction site this week. CEO Bob Iger first presented this footage at The Walt Disney Company's annual shareholder meeting. The same meeting also furnished the first description of the next ships in Disney's cruise fleet.
A little detective work on the part of Disney fans has uncovered some new details about the entrance and queue for the upcoming Star Wars: Galaxy's Edge – First Order Battle Escape attraction. Making Star Wars has a breakdown of what was learned based on the above video from The DSNY Newscast.
Disneyland Paris is currently exhibiting "five large-scale, fan-built Star Wars vehicles" as part of its Season of the Force event. In the time-lapse video above, you can see those vehicles being assembled from scratch.
As Disney and More reports, the resort also has plans to give an extensive overhaul to its Disney Village shopping and dining area. This news comes on the heels of the announcement that the resort will undergo a $2 billion expansion, one that brings new Marvel, Star Wars, and Frozen lands to it beginning in 2021.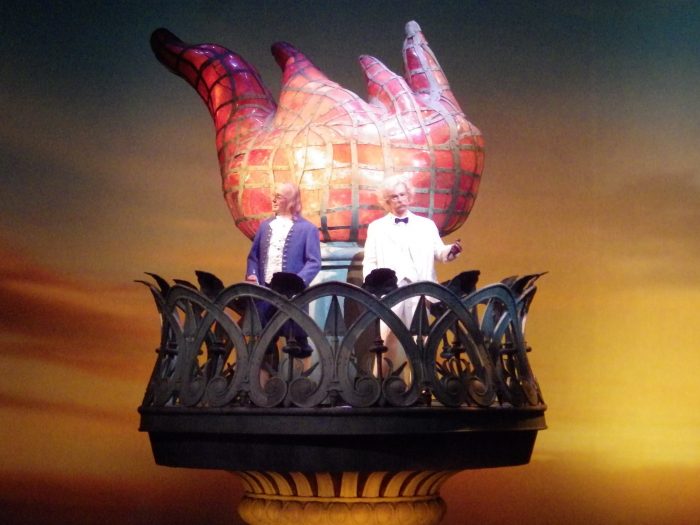 Who out there reading this has ever been to Club 33? (Members, please invite me). If a doorbell and MagicBand reader are any indication, then it looks like the highly exclusive club — which reportedly requires a $25,000 initiation fee to join — will be coming to the upstairs lounge of the American Adventure at Epcot.
What would really make it cool would be if Plus Ultra, the secret society from the live-action Tomorrowland film starring George Clooney, were a real thing, and you could sip mint juleps with Teddy Roosevelt at this club, or confer with other great minds out of the American Adventure like Mark Twain and Teddy Roosevelt. Because time travel!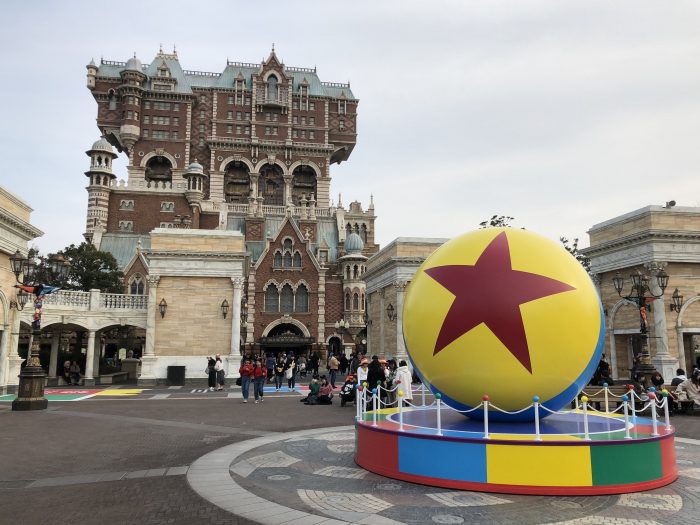 The Luxo Ball, otherwise known as the Pixar Ball, is a very well-traveled ball indeed. Right now it can be seen resting in front of the Tower of Terror in the port of American Waterfront at Tokyo DisneySea. Yet it also recently bounced across all 50 U.S. states as part of a viral promotion for Florida's Walt Disney World.
Using the hashtag #FollowTheBall, the promotion teased that something big was coming.
In the end, it ended up just being a promotion for something that anyone who reads this column regularly probably already knows about: namely, the summer opening of Toy Story Land at Disney's Hollywood Studios. Are you ready to shrink down to the size of a toy in a kid's backyard starting June 30?
In other Pixar-related park news, WDW News Today reports that Carl's House from Up will fly over Sleeping Beauty Castle in Disneyland's new fireworks show, which premieres with Pixar Fest on April 13.
If you've got an hour and a half to spare, then you're faced with a choice. Option A: you can watch Escape from Tomorrow, the "2013 American independent psychological horror film" (as Wikipedia has categorized it) shot guerilla-style in Disney parks. Option B: you can watch and then re-watch the 45-minute video above, in which a YouTuber named Jenny Nicholson explains why she sees the movie as "a dumb exercise in misery." The art of the takedown is alive and well.
Elsewhere on YouTube, TheTimTracker was at Epcot for the first day of the 2018 Flower & Garden Festival and he's posted a look at the topiaries along with reviews of some of the food and drinks.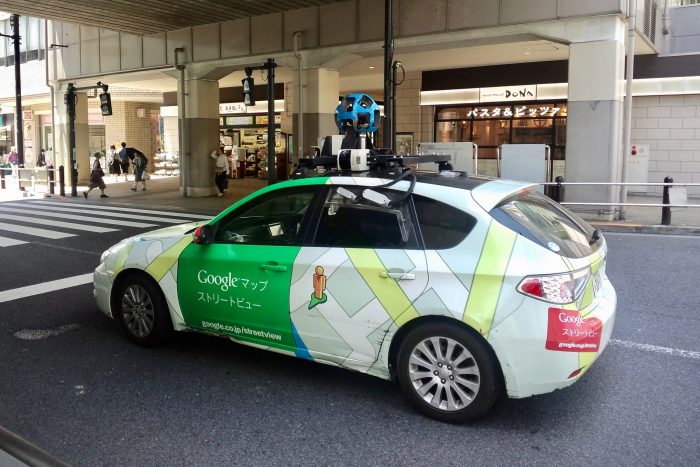 Google Street View can be a good way to do reconnaissance on a travel location or re-familiarize yourself with one whose precise layout you may have forgotten. It can even be fun using it just to check out your own neighborhood or some other place you know, especially if you've ever seen one of Google's cars driving around in the area with a camera rig mounted on top of it.
Until this week, Disneyland Resort and Walt Disney World remained uncharted territory on Street View. All that changed on Tuesday, however, with the announcement that 360-degree panoramas inside the parks at both resorts are now available on Google.
You can now explore Disney Parks like never before – right from your phone or computer – on Google Street View! Details: https://t.co/q9erlQruyx pic.twitter.com/v4LlMxKDfX

— Disney Parks (@DisneyParks) March 6, 2018
To accomplish the mapping, Google employed a system called Street View Trekker, with cameras mounted on backpacks instead of cars. Now you have the ability to explore the parks in Florida and California online anytime you want.
Universe of Energy and The Great Movie Ride preserved (for now) in Google Maps Street View pic.twitter.com/keQ63A2gd7

— Showcase of Wishes (@ShowcaseWishes) March 6, 2018
Eagle-eyed fans have already been finding themselves and their own families (with blurred out faces, of course) in the background at Disney parks on Google Street View. Characters like Goofy can also be spotted doing greetings, and for now, you can even jump back in time a little to the bygone days when The Great Movie Ride and Universe of Energy were still running at Disney World.
For future-minded folks, there's always the Skyliner gondola system to look forward to at Walt Disney World.
A look at what the Skyliner station at Disney's Hollywood Studios will look like when complete. #WaltDisneyWorld #skyliner #disneytransportation pic.twitter.com/yvc39GOwk0

— LaughingPlace.com (@laughing_place) March 6, 2018
Speaking of transportation changes, those are also afoot at Disneyland Resort, where tram loading and security procedures at the Mickey and Friends parking garage have undergone some restructuring as of late.
Our last bit of news this week concerns the ever-embattled SeaWorld, whose CEO, chief creative officer, and vice president of theme park experience design have all recently stepped down. Among other things, the company's stocks also hit an all-time low last year in the continuing fallout from the film documentary Blackfish.