'The Big Picture' Is A Must-Read Book About Filmmaking In The 21st Century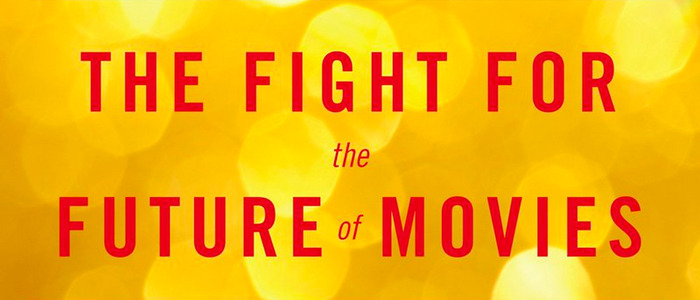 How did the movie industry get to this point? Why have mid-budget, adult-driven films all but vanished from the multiplexes while superhero movies and franchises reign supreme? Ben Fritz answers these questions, and more, in his addictive new book The Big Picture: The Fight for the Future of Movies.Our The Big Picture review delves into Ben Fritz's highly entertaining book about Hollywood in the 21st century, and highlights segments about Disney, Marvel Studios, Netflix, Sony and more.In a slightly-gossipy yet never exploitative style, Fritz combs through the data of the last decade, picking apart both behind-the-scenes shenanigans and emails gleaned from the infamous Sony hack. Fritz examines the fall of Sony as a major box office player; the rise of Marvel studios; the death of mid-budget films; the growth of Netflix original programming and much, much more. If there's one recurring element in the book, it's Sony, and its former chairperson Amy Pascal. One gets the sense that Pascal is one of the rare Hollywood execs who actually loves movies as an art form, and not just as money-making machines. The way Fritz tells it, it was perhaps this undying devotion to small, adult-driven drama that ultimately lead to Pascal's Sony downfall.If you're a film fan, The Big Picture is a must-read. It's an informative, entertaining, often maddening look at how the film industry ended up where it is today – for better or worse. Below, I've highlighted some key revelations from the book, but they only scratch the surface. For the full story, pick up Fritz's book. I guarantee you'll likely power through it in one sitting, unable to put it down.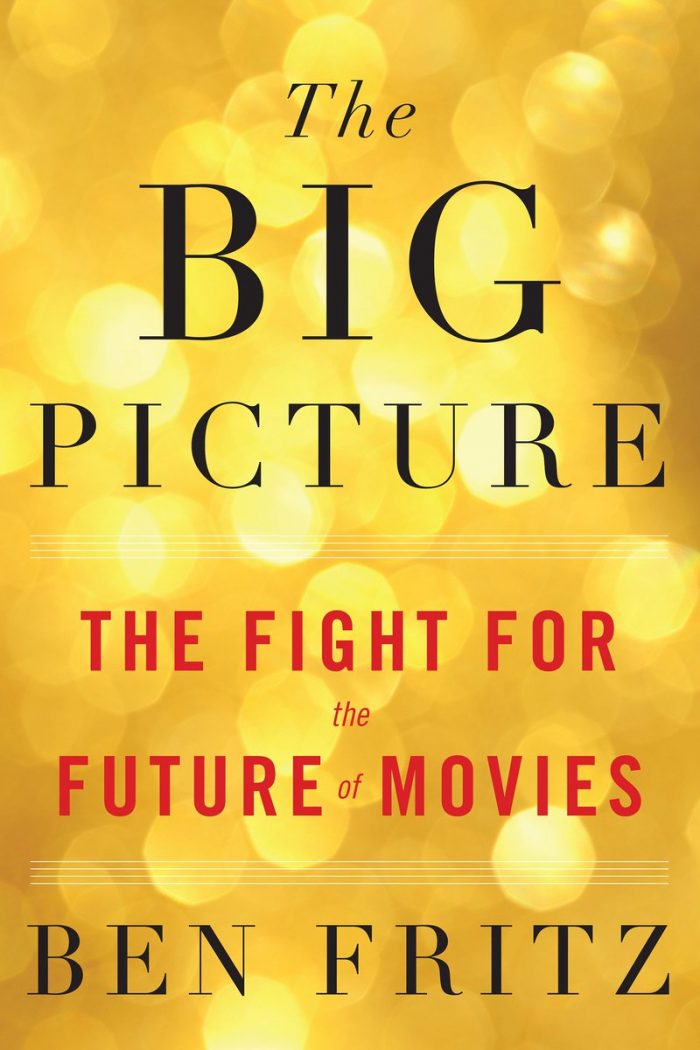 Stolen Material
First thing's first: Fritz is clear out of the gate that a lot of the research he gathered for the book was taken from the hacked, AKA stolen, Sony emails. In 2014, a hacker group leaked a wealth of Sony material online, including personal emails, salary info and then-unreleased movies. The hackers were allegedly from North Korea, spurned on to their actions by the impending release of Sony's North Korean-themed dark comedy The Interview (although there are some who think the hack actually came internally and used North Korea as a scapegoat).There is an ethical question here, and I could certainly understand someone not even wanting to delve into the book for these reasons. For his part, Fritz is open about all of this. "This book is based, in part, on stolen material. I won't make any bones about it," the author says in the introduction. "Nevertheless, it's an undeniable fact that much great journalism has used stolen material as its source." As an example of this, Fritz cites the famous Pentagon Papers (recently chronicled in Steven Spielberg's The Post)."Whatever your views," Fritz writes, "I hope you'll agree that what you're about to read is not exploitative."For what it's worth, I do think Fritz does a good job of keeping things on the level. He never dives into personal issues (unlike, say, the similar Hollywood history book Easy Riders, Raging Bulls), and sticks strictly to the business side of things.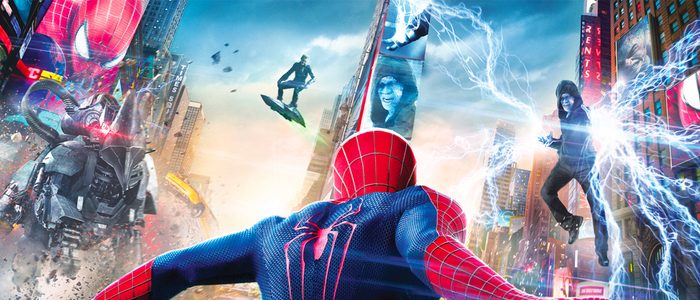 The Fall of Sony
Since Fritz used the Sony hack as a springboard, Sony takes up a larch chunk of the first part of the book. Most of this focuses on Amy Pascal's (failed) attempts to compete with Disney and Marvel.As Fritz details, while other studios got into the franchise game, Sony essentially relied on three major franchises: James Bond, Men In Black and Spider-Man. Unfortunately for Sony, all three came with "baggage". Sony didn't actually own the Bond franchise – MGM did, so while the Bond film Skyfall made $1.1 billion worldwide, Sony only made about $57 million from the film.Men In Black 3, Sony's third biggest hit of 2012, grossed $624 million worldwide. But that wasn't enough of a profit, since Sony had to pay star Will Smith and executive producer Steven Spielberg $90 million in gross points.As for Spidey, Sony's reboot The Amazing Spider-Man earned "about $110 million on $758 million of worldwide ticket sales," which was "[l]ess than half the profits of 2007's Spider-Man 3."In Sony's desperate attempt to launch new franchises, they bought rights to titles like Barbie, the Fifth Wave series and Stephen King's Dark Tower series. They also considered combining the Men in Black and 21 Jump Street franchises (an idea that seems to be dead now). On top of that, they tried to launch a remake of Cleopatra, a third Ghostbusters, Bad Boys 4, a new He-Man film and a film based on the video game Uncharted. Almost none of these films have come to be.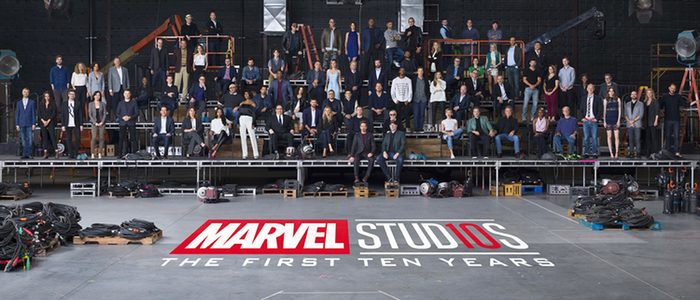 The Rise of Superhero Films and Marvel Studios
Sony's plan to reboot Spider-Man didn't go as planned. The Amazing Spider-Man didn't perform as well as the studio had hoped, and The Amazing Spider-Man 2 fared even worse. One interesting tidbit Fritz reveals while discussing the Spider-Man series: after Amazing Spider-Man 2 failed to live up to expectations, Amy Pascal actually reached out to former Spider-Man director Sam Raimi and asked if he'd be interested coming back to revive the franchise. As we all know by now, Raimi did not return, and a deal between Marvel Studios and Sony enabled Spidey to be reborn into the MCU (although Pascal apparently threw a sandwich at Marvel Studios President Kevin Feige when he first proposed the idea).Feige and Marvel "disliked" what Sony had been doing with Spider-Man. "[Feige] thought restarting with The Amazing Spider-Man, rather than moving on from Raimi's mistakes in Spider-Man 3, had been a mistake," Fritz writes, and quotes Feige as saying:
"In a million years I would never advocate rebooting...

Iron Man

; To me it's James Bond and we can keep telling new stories for decades even with different actors."
The not-so-friendly relationship between Sony and Marvel gets some attention in this segment. Specifically, Sony's major blunder that cost them the entire MCU. Back when Sony first went to Marvel to snag the Spider-Man rights, Marvel's new chief, Ike Perlmutter, offered up an even sweeter deal. Sony could have the rights to virtually every Marvel character, including Iron Man, Thor, Ant-Man, and Black Panther, for a cool $25 million. Sony's reply? "Thanks, but no thanks."Fritz also tracks the rise of Marvel Studios from an office above a Mercedes dealership in Beverly Hills to a major Hollywood player. The author also reveals the reasoning behind launching the MCU with Iron Man: toys! As Fritz writes:
"To decide which film to make first, Marvel convened focus groups. But they weren't convened in order to ask a random cross-section of people which story lines and characters they would most like to see onscreen. Instead, Marvel brought together groups of children, showed them pictures of its superheroes, and described their abilities and weapons. Then they asked the kids which ones they would most like to play with a toy. The overwhelming answer, to the surprise of Many at Marvel, was Iron Man."
Further along, Fritz reveals what you might have long suspected about Marvel: they like to seek out directors they know they can control. As the author puts it, this was one of the reasons Marvel hired Jon Favreau to helm Iron Man:
"Favreau wasn't particularly powerful in Hollywood, meaning that if battles over costs or creative choices arose, and if they needed to push him around, they could."
"We would never have a final cut director," David Maisel, then president and chief operating officer of Marvel Studios, is quoted as saying. "Our movies were not the director's fiefdom."Maisel was one of the key-figures who saw the potential in a cinematic universe. "One of the best businesses in movies is sequels because you can better predict the revenue and the costs," he's quoted as saying. "I knew by interspersing our characters, I was making every movie a quasi-sequel."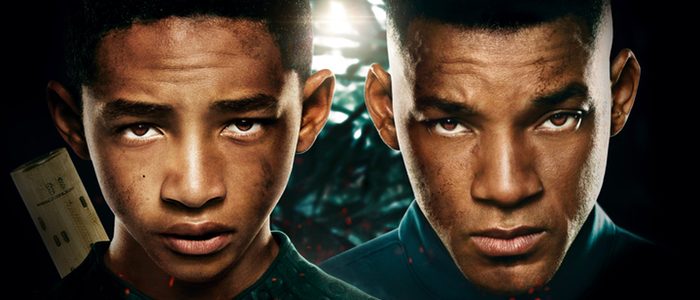 The End of Movie Stars
There was a time when the movie star reigned supreme. Audiences didn't so much flock to the multiplexes for a film's subject – they went to see the star. They went to see Tom Cruise, or Sandra Bullock, or Will Smith. These days, that's not the case. Star power has waned."What happened?" Fritz writes. "Audiences' loyalties shifted. Not to other stars, but to franchises. Today, no person has the box-office track record that [Tom] Cruise once did, and it's hard to imagine that anyone will again. But Marvel Studios does. Harry Potter does. Fast & Furious does."As the author puts it, "Moviegoers looking for consistent, predictable satisfaction they used to get from their favorite stars now turn to cinematic universes."From here, The Big Picture goes on to talk about how two of Sony's biggest stars, Will Smith and Adam Sandler, began to lose their luster. Smith and Sandler once commanded box office gold, but the 21st century put a stop to that.One of the prime examples of this is Smith's sci-fi epic After Earth, which was a box office failure for Sony. Smith had extremely lofty ideas for the film. He didn't just want to turn After Earth into a movie – he wanted "a live-action television show, an animated series, webisodes and mobisodes, a video game, consumer products, theme-park attractions, documentaries, comic books, an 'in-school education program in partnership with NASA,' and 'cologne, perfume, toiletries, etc.'"Needless to say, none of this happened.There's one final indignity in the chapter dealing with Smith: the former box office king really wanted to star in Passengers, but Sony preferred newly-minted blockbuster champ Chris Pratt instead. Perhaps Smith got the last laugh, though – he went to Netflix for a big payday with Bright, and Passengers flopped.
Netflix Triumphs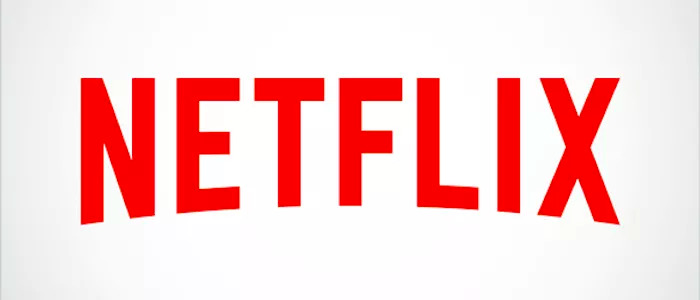 Netflix seems unstoppable now. The streaming platform, which began life primarily as a mail-movie-rental service, has gone from loaning out other people's films and TV to crafting their own. Netflix has plans to create 700 original movies and TV series to its service in 2018 alone. While purists will always cherish the theatrical experience, Netflix has put a serious dent in movie going.As The Big Picture tells it, since Hollywood was resistant to license many of its titles to Netflix, Netflix decided to create their own content. People creating their own content instead of relying on the content of others is nothing new, but Netflix approached this in a different way. The author of The Big Picture writes: "Rather than rely on focus groups, subjective comparisons to similar content, and executives' gut feelings, Netflix used data."With the early Netflix original hit House of Cards, for instance, "Netflix could easily see that Kevin Spacey movies had long done well on the service, and many subscribers had watched the director David Fincher's The Social Network...from start to finish. Finally, the company knew that the British political drama House of Cards was also surprisingly popular among its American subscribers."When all was said and done, Netflix knew their House of Cards was a hit "not measured by viewership numbers" but "by the way everyone was talking about it."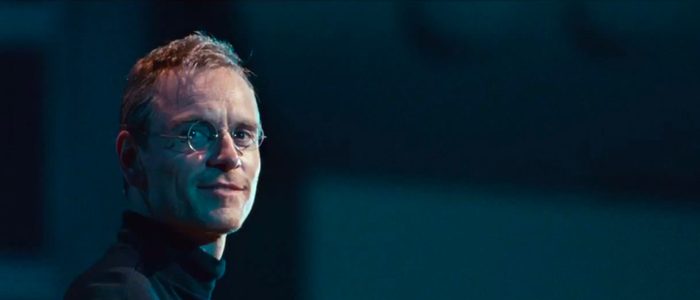 Why Studios Stopped Making Mid-Budget Dramas
There was a time when Hollywood thought making mid-budget, adult-driven dramas was good business. Now, such films are considered risky. If you need a recent example of this, look no further than Paramount's Annihilation, an adult drama that received rave-reviews but underperformed at the box office. Audiences may say they want more adult movies, but when adult movies arrive, no one turns out to watch them.
The biopic Steve Jobs gets some prime attention here. Amy Pascal fought for years to get the film made, confident that the subject matter and the cast and director (originally Christian Bale, Scarlett Johansson and David Fincher) would be enough to win audiences, critics and awards. Yet ultimately, when the film finally hit theaters – with Michael Fassbender, Kate Winslet and Danny Boyle swapped in for Bale, Johansson and Fincher – Steve Jobs bombed.
Meanwhile, the latest superhero flick, no matter how dreadful the reviews, will always attract someone. So if you want to know why mid-budget dramas have vanished, the answer is simple: audiences avoid them, which in turn inspires Hollywood to stop churning them out. As The Big Picture states:
"The biggest change over the years is just how poorly mid-budget dramas now perform when they aren't hits. In the past, if a major studio put its resources behind a movie, it was virtually certain to gross at least $15 million. But now, with big franchise films sucking up the oxygen in multiplexes and with most of the cultural buzz about interesting dramas centered on television, a new dramatic movie could come and go unnoticed, as if it never existed."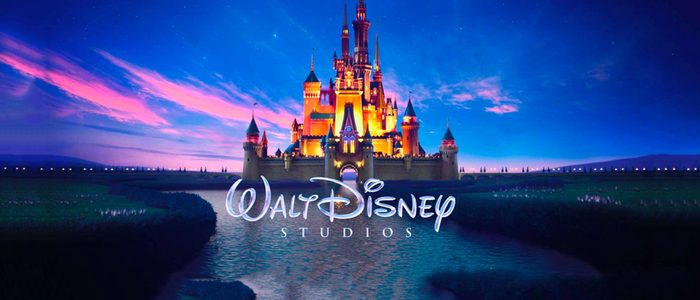 The House of Mouse
"Disney approaches movies much like Apple approaches consumer products," writes Ben Fritz, and that is perhaps the most succinct summation of Disney's success possible. The chapter in The Big Picture dealing with Disney chronicles how the classic Hollywood studio jumped head-first into the 21st century and embraced brands."Disney isn't in the movie business," Fritz writes. "It's in the Disney brands business. Movies are meant to serve those brands. Not the other way around."Pirates of the Caribbean and Alice in Wonderland are the two films cited by The Big Picture as changing everything for Disney. Disney wasn't sure Gore Verbinski's first Pirates film would be a hit, and when they saw dailies featuring Johnny Depp's out-there Jack Sparrow, they felt even more nervous. But the film was a smash hit. Ditto Alice in Wonderland, which received poor reviews but took in massive bank.These results encouraged Disney to make both more live-action films based on recognizable brand names like Pirates, and also dip into their animation vault to recreate the animated films in live-action like Alice.Per The Big Picture, Disney's secret to success has meant "slashing the number of movies made per year by two thirds" and "largely abandoning any type of film that costs less than $100 million" or "is based on an original idea, or appeals to any group smaller than all the moviegoers around the globe." The author sums it up bluntly:
"Disney doesn't make dramas for adults. It doesn't make thrillers. It doesn't make romantic comedies. It doesn't make bawdy comedies. It doesn't make horror movies. It doesn't make star vehicles. It doesn't adapt novels. It doesn't buy original scripts. It doesn't buy anything at film festivals. It doesn't make anything political or controversial. It doesn't make anything with an R-rating. It doesn't give award-winning directors...wide latitude to pursue their visions."
This will no doubt sound bleak and depressing to some film fanatics, but the counterpoint to the woe is this: if you've been happy with what Disney has been churning out in the last few years, perhaps this approach isn't such a bad idea?