Superhero Bits: Cute Kid Reenacts Black Panther Challenge Scene, New Shazam Set Photos & More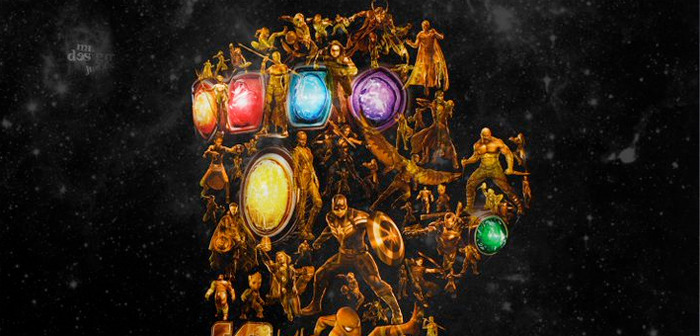 How is the Helboy reboot more loyal to the comics than Guillermo del Toro's films? Did you hear Henry Cavill was wrongly believed to be dead a few days ago? Are you ready for an adorable kid to reenact the Black Panther challenge scene and make your day better? Want to have your own Hawkeye bow and arrow? Why do DC's Legends of Tomorrow need to save Elvis Presley? All that and more in this edition of Superhero Bits.
Count down the 10 most romantic moments from Agents of SHIELD leading up to the 100th episode of the show.
Man of Steel star Henry Cavill was taken by surprise when he learned of his own death a few days ago on Google.
Thanos spotted at Emerald City Comicon
by
u/KidVsHero in
marvelstudios
This incredible cosplay has a massive Thanos holding the decapitated head of Tony Stark in his Iron Man helmet.
Hillary Clinton had plenty of praise to throw at Black Panther on Twitter after seeing the Marvel movie recently.
I mean just in case y'all need a stunt double for the next movie...just giving y'all options???????????? #mbakuchallenge #blackpanther #wakandaforever #mbaku #winstonduke #chadwickboseman #wakanda #teamjordy #wewillnothaveit #oscars2018 #blackboyjoy #africa #themotherland #tchalla #nakia #okoye #shuri #wkabi #zuri #marvel #marvelcomics #blackpanthermovie #ryancoogler #wakandababy #share #iamtchalla @chadwickboseman @winstoncduke @danielkaluuya @lupitanyongo @letitiawright @michaelbjordan @im.angelabassett @danaigurira @jordanpeele @trevornoah @marvel
A post shared by Brittnilutherqueenjr?? (@badgyalbribri) on
An adorable little kid reenacts the Black Panther scene where M'Baku challenges T'Challa for Wakanda' crown.
Some Gotham City News vans were spotted on the set of Shazam, which is in production up in Canada right now.
Avengers Infinity War poster! #InfinityWar #Marvel #BlackPanther #Thanos #IronMan #Hulk #CaptainAmerica #WinterSoldier #Groot #RocketRaccoon #DrStrange #Spiderman #Thor #Loki #Vision #WakandaForever #AvengersInfinityWar pic.twitter.com/xBuhYWDSPN

— Dettrick Maddox (@MrDesignJunkie) March 5, 2018


Dettrick Maddox created an Avengers: Infinity War poster with the characters forming the Infinity Gauntlet.
Marvel's Black Panther has passed Thor: Ragnarok at the worldwide box office, and it's not close to being done.
Due to the amount of graphics and images included in Superhero Bits, we have to split this post over THREE pages. Click the link above to continue to the next page of Superhero Bits.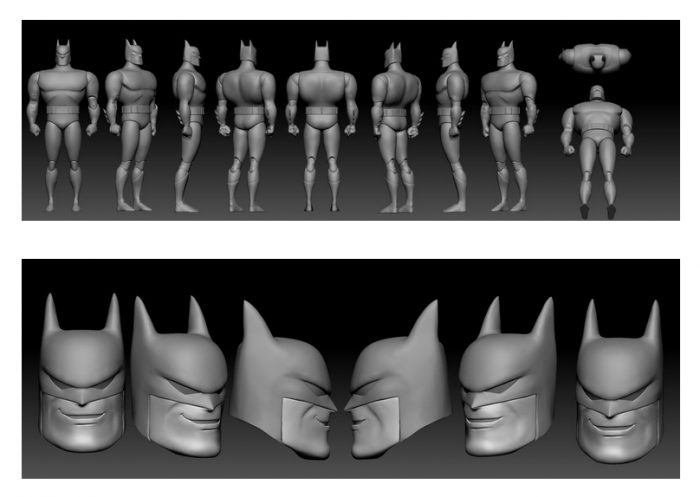 Mondo takes you behind the scenes of the making of their sixth scale Batman: The Animated Series figure.
Toys R Us has some new character biographies for the superheroes and villains of Avengers: Infinity War.
Did you see this abandoned Oscars song by The Lonely Island that prominently featured Thor and Wonder Woman?
A new video from the set of Shazam up in Toronto shows off Zachary Levi in action as the DC Comics superhero.
How about a little DD season 3 art! pic.twitter.com/87HYjnT1zN

— Joe Quesada (@JoeQuesada) March 5, 2018
Here's some promo art for the upcoming third season of Daredevil as you wait for a first look at new episode.
Hellboy creator Mike Mignola says the film reboot will be more loyal to the comics than the previous movies.
The crew must save Elvis Presley in the "Amazing Grace" prom for the next episode of DC's Legends of Tomorrow.
Get a look at the front of the Shazam suit in a new set photo as Zachary Levi responds to a joke about the costume.
Due to the amount of graphics and images included in Superhero Bits, we have to split this post over THREE pages. Click the link above to continue to the next page of Superhero Bits.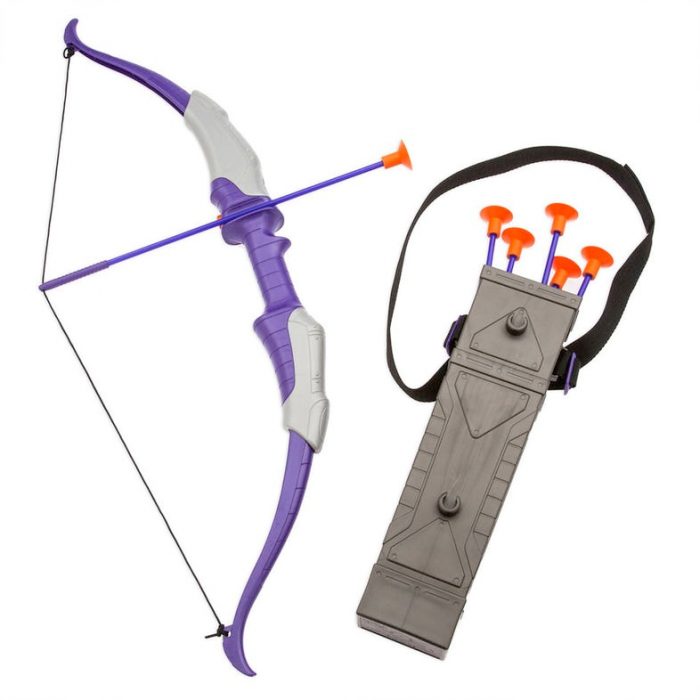 There's finally some Hawkeye merchandise from Avengers: Infinity War in the form of a safe bow and arrow set.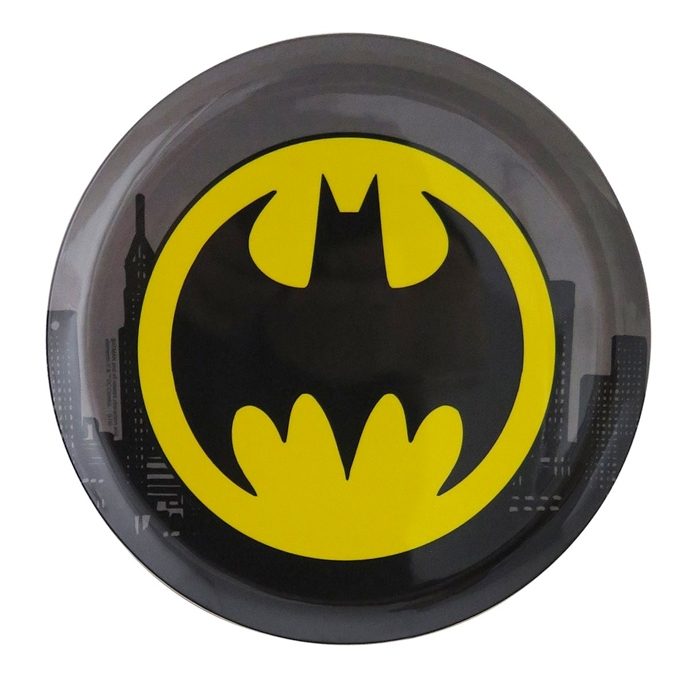 Tell your kids that if they want to see the Batman symbol, they're going to have to eat all the food on this plate.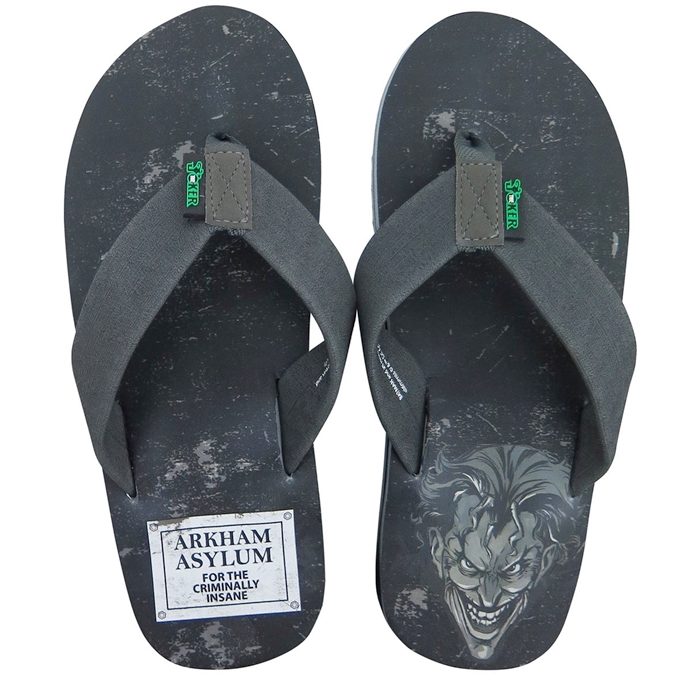 Keep The Joker in his place at your feet with these Arkham Asylum themed flip flops perfect for crime at the beach.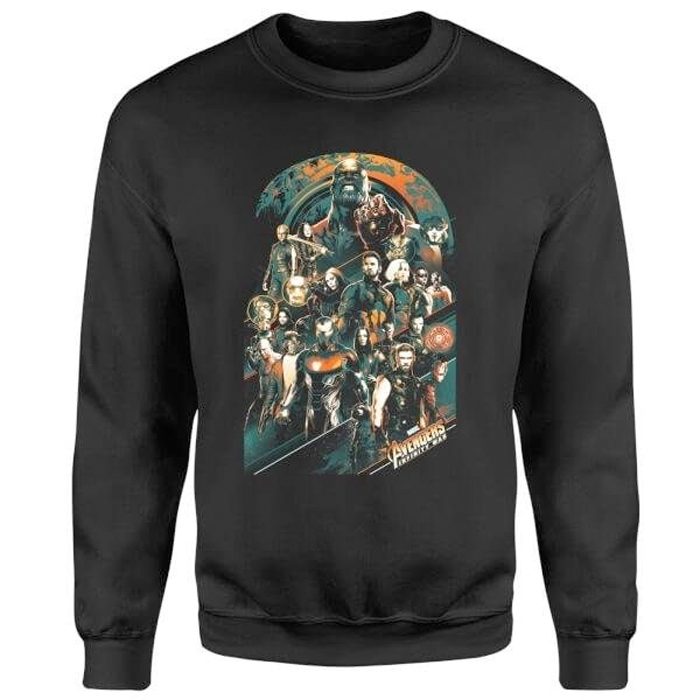 This Avengers: Infinity War sweatshirt featuring all of the primary characters is now available to buy from Zavvi.
Read the previous edition of Superhero Bits right here.