'Wild Wild Country' Trailer: Netflix's Shocking New Docuseries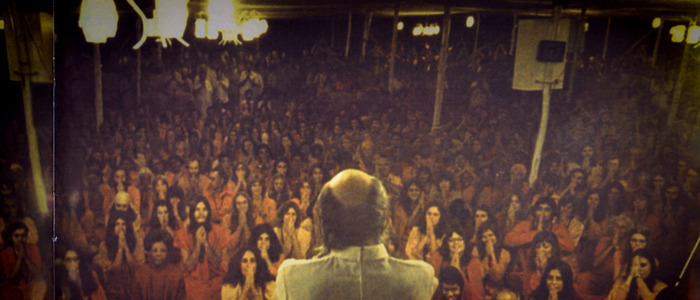 A forgotten chapter in American history gets the Netflix docuseries treatment with Wild Wild Country. The series examines the events surrounding a cult community that takes up residence in the Oregon desert. What follows involves wiretapping, potential political assassinations, the first bioterror attack in US history, and much more. Watch the Wild Wild Country trailer below.
Wild Wild Country Trailer
I'll confess I am 100% unfamiliar with the events chronicled in the new Netflix documentary series Wild Wild Country, and that ultimately makes the series all the more intriguing. Wild Wild Country focuses on "a controversial cult leader who builds a utopian city in the Oregon desert, resulting in conflict with the locals that escalates into a national scandal." The Wild Wild Country trailer makes the series look like a must-see.
"Wild" is certainly a good way to describe this trailer, which promises a story full of controversy, violence, religious discrimination and political intrigue. While a quick trip to Wikipedia might give you the basic elements of the story, this Netflix series appears to go much deeper, and tell a surprisingly timely story in the process. As Neil Meiklejohn, who edited the series, told Filmmaker magazine:
"I think the biggest take away is how much the story is still relevant today. The issues surrounding Rajneeshpuram (immigration, freedom of religion, land use, and cultural differences) are major issues in our news today. The Rajneeshpuram story is an American story and asks the viewer to take a serious look at the foundation of this country. I am also surprised how much I do feel for each character. On one hand, Rajneeshpuram seems like a '80s Burning Man or an adult summer camp I would have loved to visit. On the other hand, I clearly understand the citizens of Antelope and the shock to these retired people who were completely invaded by a cult. Not everything is black and white and there really are two sides to every story."
Wild Wild Country debuts on Netflix March 16, 2018. Here's the official synopsis:
When the world's most controversial guru builds a utopian city in the Oregon desert, a massive conflict with local ranchers ensues; producing the first bioterror attack in US history, the largest case of illegal wiretapping ever recorded, and the world's biggest collection of Rolls-Royce automobiles. Over six episodes, Directors Chapman Way and Maclain Way (The Battered Bastards of Baseball) and executive producers Mark and Jay Duplass (Duplass Brothers Productions) take viewers back to this pivotal, yet largely forgotten moment in American cultural history, one in which our national tolerance for the separation of church and state was sorely tested. Wild Wild Country is historical filmmaking brought to life on an epic scale. It's a tale so wild that seeing means barely believing.