VOTD: Stunning 2018 Oscars Montages Honor Cinematic Dreams, Representation & The Military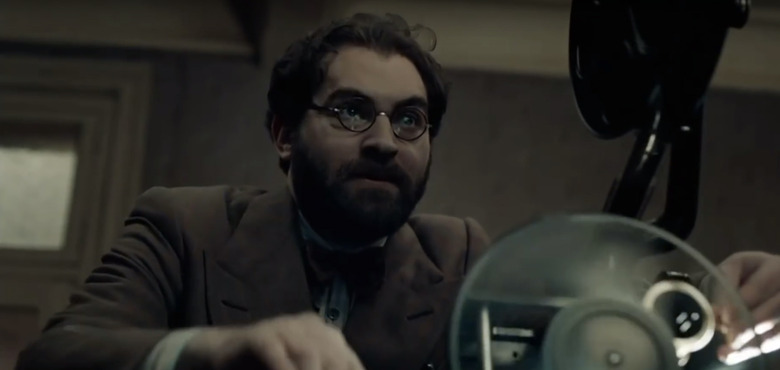 The Oscars have come and gone, with The Shape of Water winning Best Picture and Guillermo del Toro winning Best Director. But for those of you who were maybe too busy to watch the entire ceremony, or just want to know about the good bits, you'll want to check out these fantastic montages from the broadcast.
The 2018 Oscars not only featured the comedic stylings of Jimmy Kimmel and another fantastic Hollywood prank, but it also features several outstanding montages paying tribute to the magic of the movies. One extended montage runs through the 90-year history of films, another honors the military on film, but the most powerful one highlights the importance of inclusion and representation on the big screen.
Celebrating the Movies
Here's the beautiful montage paying tribute to the movie. It features dozens of clips with the perfect use of tracks from the scores for Forrest Gump and, surprisingly, Love Actually. It's impressive how many movies are included in this montage, especially the ones that were never nominated for any Academy Awards. But it's the words of Roger Ebert that really drive it home.
A Tribute to the Military
In the middle of the Oscars ceremony, Hostiles star Wes Studi came to pay tribute to the military. Studi, a veteran himself, said, "As a veteran, I am always appreciative when filmmakers bring to the screen stories of those who have served. Over 90 years of the Academy Awards, a number of movies with military themes have been honored at the Oscars. Let's take a moment to pay tribute to these powerful films that shine a great spotlight on those who have fought for freedom around the world."
Representation Matters
Finally, one of the more important montages and video pieces from the ceremony was this message of inclusion and representation. The likes of Greta Gerwig, Barry Jenkins, Lee Daniels, Sarah Silverman and Salma Hayek all come together to preach about how important representation is in the movie.
But it's Kumail Nanjiani who comes away on top with some playful but insightful jokes, not to mention this incredible statement, "Some of my favorite movies are by straight white dudes, about straight white dudes. Now straight white dudes can watch movie starring me, and you relate to them. It's not that hard. I've done it my whole life." That deserved and earned a round of applause for sure.