2018 Oscars Winners List: 'The Shape Of Water' Wins Best Picture Of The Year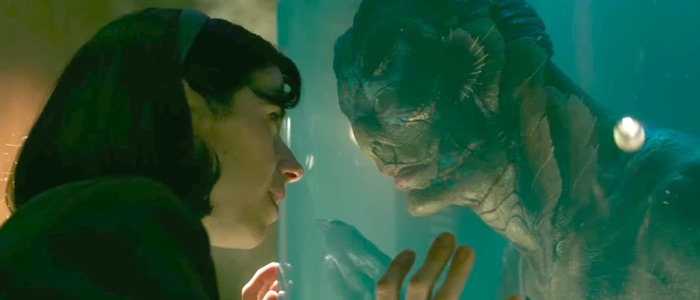 The 90th Academy Awards aired Sunday night. It was Hollywood's biggest night, at least until next year and we've got the full list of winners who went home with Oscar gold.
In a tight race for Best Picture, The Shape of Water came home with Best Picture and Guillermo del Toro won Best Director. But the movie didn't sweep all the categories it was nominated for. Get Out writer Jordan Peele won Best Original Screenplay, and Dunkirk took home a trio of technical awards. Get the full list of 2018 Oscars winners below.
2018 Oscars Winners List Updated Live (Most Recent on Top)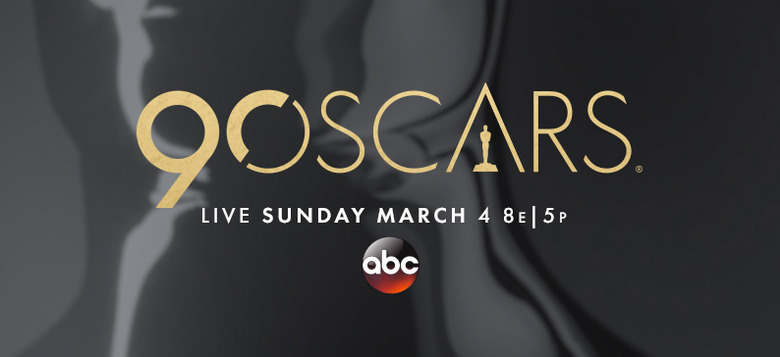 *Winners will appear in bold*
BEST PICTURECall Me by Your NameDarkest HourDunkirkGet OutLady BirdPhantom ThreadThe PostThe Shape of WaterThree Billboards Outside Ebbing, Missouri
Commentary: While it would have been great for Get Out to win this award, The Shape of Water couldn't be more deserving. This is a beautiful movie about love, acceptance and passion in many forms.
BEST ACTRESS
Sally Hawkins, The Shape of Water
Frances McDormand, Three Billboards Outside Ebbing, Missouri
Margot Robbie, I, Tonya
Saoirse Ronan, Lady Bird
Meryl Streep, The Post
Commentary: This was Frances McDormand's prize to lose, but she won it like all the other awards she did this year.
BEST ACTOR
Timothee Chalamet, Call Me by Your Name
Daniel Day-Lewis, Phantom Thread
Daniel Kaluuya, Get Out
Gary Oldman, Darkest Hour
Denzel Washington, Roman J. Israel, Esq.
Commentary: Was there any way that Gary Oldman wasn't going to win this? He was incredible, so of course he won.
BEST DIRECTOR
Christopher Nolan, Dunkirk
Jordan Peele, Get Out
Greta Gerwig, Lady Bird
Paul Thomas Anderson, Phantom Thread
Guillermo del Toro, The Shape of Water
Commentary: Guillermo del Toro worked wonders with a small budget. It's a beautiful movie, and it makes you shocked that a movie about a woman falling in love with a fish man made it to this point. That's magical.
BEST ORIGINAL SCREENPLAYThe Big Sick, Emily V. Gordon & Kumail NanjianiGet Out, Jordan PeeleLady Bird, Greta GerwigThe Shape of Water, Guillermo del Toro & Vanessa TaylorThree Billboards Outside Ebbing, Missouri, Martin McDonagh
Commentary: Oh boy, could this mean that Get Out is going to get Best Picture? This is a big deal and a deserved win.
BEST ADAPTED SCREENPLAYCall Me by Your Name, James IvoryThe Disaster Artist, Scott Neustadter & Michael H. WeberLogan, Screenplay by Scott Frank & James Mangold and Michael Green; Story by James MangoldMolly's Game, Aaron SorkinMudbound, Virgil Williams and Dee Rees
Commentary: James Ivory wrote a beautiful story of love found and lost just as easily, and while every other script was just as deserving, it's hard to argue with the fact that this was the best. Sorry, Aaron Sorkin.
BEST SUPPORTING ACTRESS
Mary J. Blige, Mudbound
Allison Janney, I, Tonya
Lesley Manville, Phantom Thread
Laurie Metcalf, Lady Bird
Octavia Spencer, The Shape of Water
Commentary: Another predicted win confirmed after the long road Allison Janney had winning every other conceivable award for Best Supporting Actress. She's had an award like this coming for a long time.
BEST SUPPORTING ACTOR
Willem Dafoe, The Florida Project
Woody Harrelson, Three Billboards Outside Ebbing, Missouri
Richard Jenkins, The Shape of Water
Christopher Plummer, All the Money in the World
Sam Rockwell, Three Billboards Outside Ebbing, Missouri
Commentary: This was expected since Sam Rockwell has been sweeping this award all over the place, and it's a deserving win for one of the best performances in his career.
BEST ORIGINAL SONG
"Mighty River" (Mudbound)
"The Mystery of Love" (Call Me by Your Name)
"Remember Me" (Coco)
"Stand Up for Something" (Marshall)
"This Is Me" (The Greatest Showman)
Commentary: The performance of "This Is Me" was incredible, but the song from Coco is just beautiful on another level.
BEST ORIGINAL SCOREDunkirk (Hans Zimmer)Phantom Thread (Jonny Greenwood)The Shape of Water (Alexandre Desplat)Star Wars: The Last Jedi (John Williams)Three Billboards Outside Ebbing, Missouri (Carter Burwell)
Commentary: It would have been amazing if Jonny Greenwood won for Phantom Thread, but the score for The Shape of Water s absolutely stunning.
BEST CINEMATOGRAPHYBlade Runner 2049 (Roger Deakins)Darkest Hour (Bruno Delbonnel)Dunkirk (Hoyte van Hoytema)Mudbound (Rachel Morrison)The Shape of Water (Dan Laustsen)
Commentary: Finally! Roger Deakins gets the award he's deserved for years! And it likely won't be his last.
BEST FILM EDITINGBaby Driver (Jonathan Amos & Paul Machliss)Dunkirk (Lee Smith)I, Tonya (Tatiana S. Riegel)The Shape of Water (Sidney Wolinsky)Three Billboards Outside Ebbing, Missouri (Jon Gregory)
Commentary: Another huge technical win for Dunkirk, which likely means it won't be taking home any of the bigger awards. But we'll see how it plays out.
BEST FOREIGN FILMA Fantastic Woman, ChileThe Insult, LebanonLoveless, RussiaOn Body and Soul, HungaryThe Square, Sweden
Commentary: This was the favorite foreign film to win, and many people thought it should have been a Best Picture nomination.
BEST ANIMATED FILMThe Boss BabyThe BreadwinnerCocoFerdinandLoving Vincent
Commentary: It was a weak year for animated fare, so of course Pixar had to take it this year with this wonderful film.
BEST VISUAL EFFECTSBlade Runner 2049, John Nelson, Gerd Nefzer, Paul Lambert and Richard R. HooverGuardians of the Galaxy Vol. 2, Christopher Townsend, Guy Williams, Jonathan Fawkner and Dan SudickKong: Skull Island, Stephen Rosenbaum, Jeff White, Scott Benza and Mike MeinardusStar Wars: The Last Jedi, Ben Morris, Mike Mulholland, Neal Scanlan and Chris CorbouldWar for the Planet of the Apes, Joe Letteri, Daniel Barrett, Dan Lemmon and Joel Whist
Commentary: Creating the realistic world of futuristic Los Angeles was no easy feat, but making it look gorgeous in a way that is distinct from the original is even more impressive. Incredible work all around. It's a shame that War for the Planet of the Apes didn't win this year though.
BEST PRODUCTION DESIGNBeauty and the Beast, Production Design: Sarah Greenwood; Set Decoration: Katie SpencerBlade Runner 2049, Production Design: Dennis Gassner; Set Decoration: Alessandra QuerzolaDarkest Hour, Production Design: Sarah Greenwood; Set Decoration: Katie SpencerDunkirk, Production Design: Nathan Crowley; Set Decoration: Gary FettisThe Shape of Water, Production Design: Paul Denham Austerberry; Set Decoration: Shane Vieau and Jeff Melvin
Commentary: The fact that this movie looks like it cost way more than it actually cost, the production design deserved this Oscar through and through. The movie is stunning, and it's thanks to this team's collaboration with Guillermo del Toro.
BEST SOUND MIXINGBaby Driver, Julian Slater, Tim Cavagin and Mary H. EllisBlade Runner 2049, Ron Bartlett, Doug Hemphill and Mac RuthDunkirk, Mark Weingarten, Gregg Landaker and Gary A. RizzoThe Shape of Water, Christian Cooke, Brad Zoern and Glen GauthierStar Wars: The Last Jedi, David Parker, Michael Semanick, Ren Klyce and Stuart Wilson
Commentary: The sheer scale of this movie is enough of a reason for this film to get Best Sound Mixing. But besides that, the work done to bring together all of the sounds, music and more to make World War II echo in our ears was outstanding. Again, Baby Driver would have been a great winner too.
BEST SOUND EDITINGBaby Driver, Julian SlaterBlade Runner 2049, Mark Mangini and Theo GreenDunkirk, Richard King and Alex GibsonThe Shape of Water, Nathan Robitaille and Nelson FerreiraStar Wars: The Last Jedi, Matthew Wood and Ren Klyce
Commentary: Considering the wall of sound needed to make this movie feel so realistic and booming, this win absolutely makes sense. But seeing Baby Driver get this award would have been great too.
BEST DOCUMENTARY FEATUREAbacus: Small Enough to JailFaces PlacesIcarusLast Men in AleppoStrong Island
Commentary: I've yet to see Icarus, but this movie will be on my list to watch immediately now. It was the favorite to win, so this was not a surprise.
BEST COSTUME DESIGNBeauty and the Beast (Jacqueline Durran)Darkest Hour (Jacqueline Durran)Phantom Thread (Mark Bridges)The Shape of Water (Luis Sequeira)Victoria & Abdul (Consolata Boyle)
Commentary: The wonderful fashions of Reynolds Woodcock absolutely deserved this award for the stunning dresses and much more on screen in Paul Thomas Anderson's gorgeous film.
BEST MAKE-UP & HAIRSTYLINGDarkest Hour, Kazuhiro Tsuji, David Malinowski and Lucy SibbickVictoria & Abdul, Daniel Phillips and Lou SheppardWonder, Arjen Tuiten
Commentary: This was another foregone conclusion. The make-up that turned Gary Oldman into Winston Churchill was astounding and so lifelike.
BEST ANIMATED SHORTDear Basketball, Glen Keane and Kobe BryantGarden Party, Victor Caire and Gabriel GrapperonLou, Dave Mullins and Dana MurrayNegative Space, Max Porter and Ru KuwahataRevolting Rhymes, Jakob Schuh and Jan Lachauer
Commentary: Another predicated win. This is a wonderful, unconventional animated movie that even non-sports fans can enjoy. Also, Kobe Bryant has an Oscar? Crazy!
BEST LIVE-ACTION SHORTDeKalb Elementary, Reed Van DykThe Eleven O'Clock, Derin Seale and Josh LawsonMy Nephew Emmett, Kevin Wilson, Jr.The Silent Child, Chris Overton and Rachel ShentonWatu Wote/All of Us, Katja Benrath and Tobias Rosen
Commentary: This is one I haven't seen, but it sounds like a heartwarming film, and it was lovely that the filmmaker used sign language during her speech.
BEST DOCUMENTARY SHORTEdith+Eddie, Laura Checkoway and Thomas Lee WrightHeaven is a Traffic Jam on the 405, Frank StiefelHeroin(e), Elaine McMillion Sheldon and Kerrin SheldonKnife Skills, Thomas LennonTraffic Stop, Kate Davis and David Heilbroner
Commentary: This was the first real surprise of the night. Having not seen any of the documentary shorts, all I can say is well done.