Theme Park Bits: Disneyland Blockout Rumors, Hello Kitty Comes To California, Batman's Gotham City Ride Details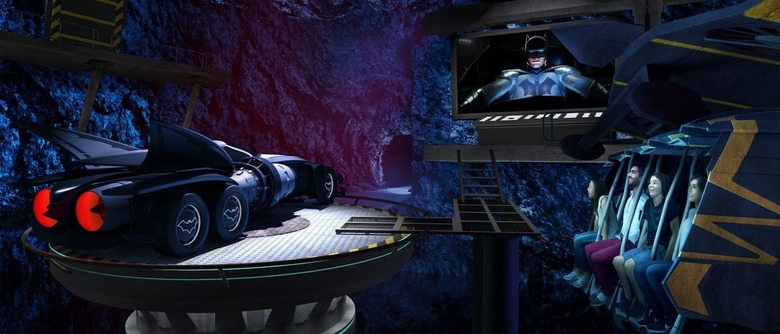 In this edition of Theme Park Bits:
Get egg-cited about the egg-cellent Easter egg hunts coming to Disneyland Resort and Epcot.
The Annual Pass program for Disneyland Resort may be about to undergo a major revamp.
Hello Kitty fans, your prayers have been answered: the character is now at Universal Hollywood.
New details have emerged about rides themed to Batman and his villains at Warner Bros. World.
Two different rides at two different Disney parks carry the name Nemo & Friends. Which is better?
And more!
Disney Parks will celebrate 90 Years of Mickey Mouse with the 'World's Biggest Mouse Party'! Read more: https://t.co/vCajhQ0KX3 #Mickey90 pic.twitter.com/6j0nPBGoki

— Disney Parks (@DisneyParks) March 1, 2018
Hey there, hi there, ho there: Mickey Mouse turns 90 this year and Disney parks are celebrating with the World's Biggest Mouse Party. This cancels the apocalypse, right?
Egg-stravanaza, the popular egg-themed scavenger hunt, returns March 16 through April 1 throughout the @Disneyland Resort. https://t.co/Fd47wqSOyr pic.twitter.com/SIAweca89E

— Disney Parks (@DisneyParks) February 28, 2018
Forget about Easter egg hunts in the backyard. For the second half of March, you can search all over Disneyland Resort for eggs decorated up as Disney and Pixar characters. The resort's Egg-stravaganza event culminates on Easter Sunday, which happens to fall on April 1 this year. Just remember: that's also April Fool's Day, so there's no telling what kind of misleading pranks your fellow egg hunters might try to pull. Trust no one.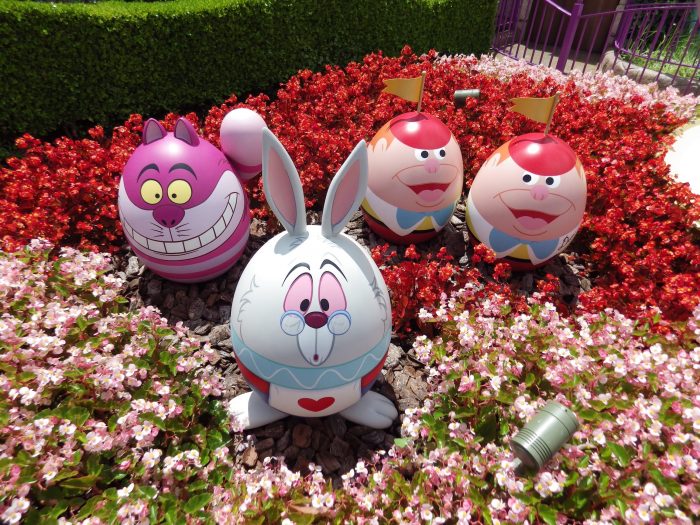 During the same two-week bracket, the Epcot International Flower & Garden Festival has its own Egg-stravaganza event going, but this year, there's a new wrinkle in the form of an additional Spike the Honey Bee scavenger hunt. Tokyo Disneyland, meanwhile, is taking a break this year from egg hunts and other Easter activities as it celebrates its 35th anniversary.
The Disneyland Resort's Pixar Fest will take place April 13th through September 3rd: https://t.co/5gpPPtvbKN pic.twitter.com/ERDoLigXmE

— LaughingPlace.com (@laughing_place) February 26, 2018
After Egg-stravaganza, the next special event at Disneyland Resort is the first-ever Pixar Fest. The Laughing Place has details on all the event activities, while Inside the Magic has details on all the available dining packages (which are now open for reservations).
Last week we shared a couple videos of the Black Panther meet-and-greet at Disney California Adventure. With the success of the movie, the character has been drawing hour-long waits and now Disney CEO Bob Iger is hinting that there could even be a Black Panther ride on the horizon.
RUMOR: Disneyland Annual Pass Program to be Revamped Due to Star Wars – Galaxy's Edgehttps://t.co/UKkwBXJuws pic.twitter.com/lnyGdFBeAv

— WDW News Today (@WDWNT) February 23, 2018
Here's something that's liable to fester complaints: according to a new rumor, Annual Passholders at Disneyland Resort may need to have a Signature Passport or better if they want to access Star Wars: Galaxy's Edge during its first summer. There's also some buzz about the attractions being MaxPass-exclusive, as well as the possibility of special Disneyland-only blockout dates and more blockout dates for both Disneyland and Disney California Adventure resort in 2019.
PHOTOS: @Disneyland reveals new brickwork along #MainStreetUSA's streetcar track https://t.co/8uUg7ayWtT pic.twitter.com/gIBTyHffBb

— Inside the Magic (@InsideTheMagic) February 23, 2018


Inside the Magic has a few photos up of the new brickwork along the streetcar track on Disneyland's Main Street, U.S.A. The site also has everything you need to know about one of the Haunted Mansion's grim grinning ghosts, Madame Leota, coming out to socialize on an episode of the ABC show Once Upon a Time.
If a theme park dedicated to Hello Kitty sounds like a place that would be right up your alley, but you can't make it all the way to the suburbs of Tama, Tokyo, where I live and where such a park really exists, Universal Studios Hollywood might have the next best thing. Mouse Info reports that Hello Kitty is now making live appearances in the new Animation Studios Store at USH. On Twitter, Universal Core also reports that the park may be getting its own Toothsome Chocolate Emporium and Red Oven Pizza Bakery.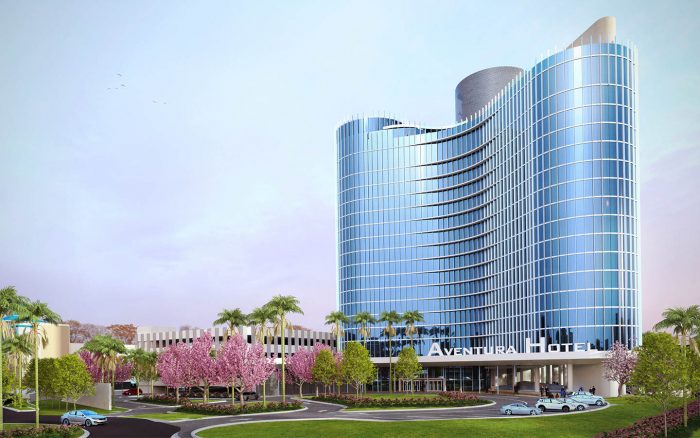 In other Universal news, the Universal Orlando blog has a post up going behind the design of the resort's new Aventura Hotel, which opens in August 2018 and is already taking reservations.
While you're booking a room there, you might also want to book a flight to Abu Dhabi. Proving once and for all that it's not just the place where Garfield always used to ship the cute kitten Nermal on the animated series Garfield and Friends, Abu Dhabi has a theme park coming to it this year called Warner Bros. World.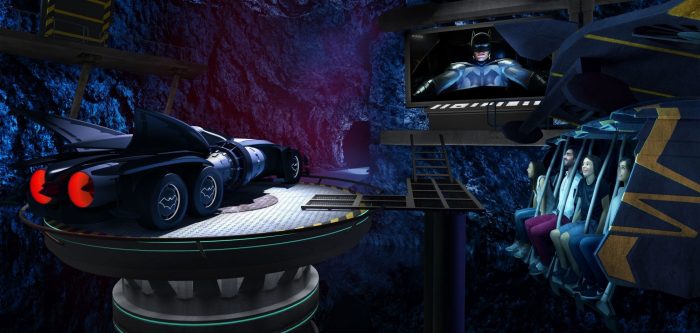 One section of this park will be devoted to Batman, and now ComicBookMovie.com has details (by way of Entertainment Weekly) on what all that will entail, including a Batcave attraction, a Scarecrow Scare Ride, a Riddler Revolution roller coaster, The Joker's Funhouse, and even a possible Mr. Freeze ice cream truck. This calls for a Mr. Freeze pun-a-thon.
"Table service buffet" might sound like an oxymoron, but presuming it means being served all-you-can-eat at the table, then it sounds like that may be on the way at Pinocchio Village Haus in the Magic Kingdom.
If you read our feature with 100 photos of Pandora – The World of Avatar last summer, then you may recall seeing a video clip of the Na'vi drum circle performing. The streetmosphere show in the new land at Disney's Animal Kingdom had disappeared in recent weeks, but WDW News Today reports that it is back now in a shorter version that has been "dumbed down" to make it more understandable to guests. Let's face it: not everyone worships at the altar of Eywa.
If you're old enough or well-traveled enough to have ridden The Living Seas at Epcot or StormRider at Tokyo DisneySea, then you also might know that these two extinct attractions share something in common. They were both re-branded as "Nemo & Friends" rides. The Living Seas became The Seas with Nemo & Friends and StormRider became Nemo & Friends SeaRider.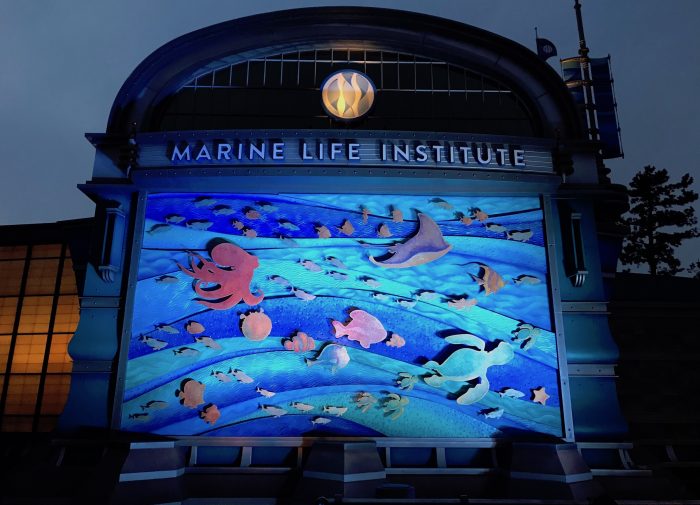 Yet other than similar names and similar murals on their building exteriors, these two rides are completely different. Co-developed by the production staff of Finding Dory, SeaRider is a new attraction that opened less than a year ago. There are probably still a lot of theme park lovers around the world who are unfamiliar with the ride or have not had a chance to experience it. Last May, we reported on the ride's opening, but since then, new 4K video of the motion simulator experience has surfaced. You can see the video in this blog post, which also gives a photo tour of the attraction and compares it to Epcot's dark ride.