Listen: 'Phantom Thread' Mixtape Has Songs Hand-Picked By Paul Thomas Anderson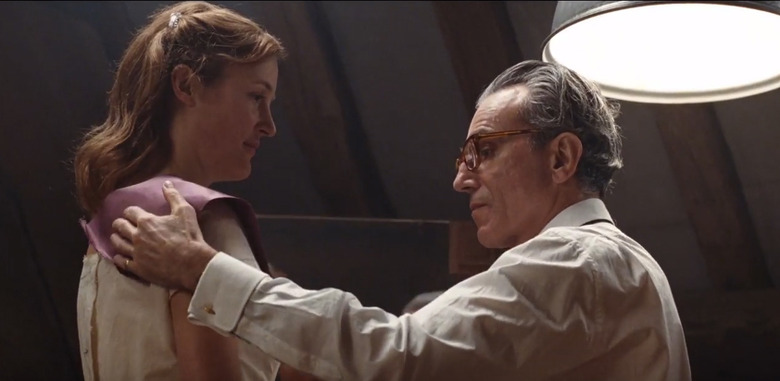 We may receive a commission on purchases made from links.
This weekend, Paul Thomas Anderson's latest film Phantom Thread is up for several Academy Awards, including Best Picture. The film has been in theaters since Christmas, and by now it's already mostly gone. But while you wait for the movie to arrive on home video in a few weeks, you can spend some time listening to a specially curated list of music hand-picked by Paul Thomas Anderson himself.
When Phantom Thread held some special screenings around the United States, audiences who arrived a little early were treated to a special playlist of music as a prelude to the film. The tracklist feature a mix of classical music, presumably influences for Jonny Greenwood's incredible score, as well as some familiar songs that fit the theme of the film rather well.
Listen to the Phantom Thread Mixtape
As you can see, there's some classical tracks on there, including Bernard Hermann, but then there are some amusing selections like "You're So Vain" by Carly Simon, and songs of devotion and passion like "Stay" by Rihanna and "XO" by Beyonce. There's also The Everly Brothers and Bruce Springsteen. Thanks to the folks at TIFF for bringing this collection of music hand-selected by Paul Thomas Anderson.
For those of you interested in more from Paul Thomas Anderson and Phantom Thread, watch this extensive conversation with the filmmaker that is basically a mini master class in cinema. You won't regret it .
Phantom Thread hits digital download on March 27, 2018, then Blu-ray and DVD on April 10, 2018.