Kristen Wiig In Talks For 'Wonder Woman 2' Villain Role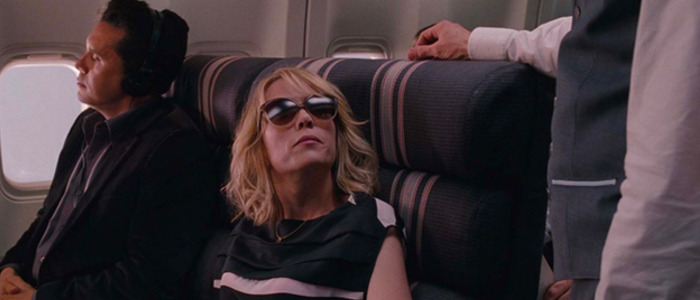 Kristen Wiig might be joining the DCEU. Breaking news reveals Wiig is in talks to take on the role of Wonder Woman 2 villain Cheetah. Make this happen, Hollywood.
This is one of the best casting ideas in recent memory. Deadline reports that Saturday Night Live alumnus Kristen Wiig is in talks for a Wonder Woman 2 villain role. If cast, Wiig would play Cheetah, a character who has had four incarnations in the comics: Priscilla Rich (the Golden and Silver Age Cheetah), Deborah Domaine (the Bronze Age Cheetah), Barbara Ann Minerva (the post-Crisis and current Cheetah), and Sebastian Ballesteros (a male usurper who briefly assumed the role in 2001) (via Wikipedia).
Wonder Woman remains the best film in the DCEU (or whatever it's called now), and expectations for Patty Jenkins' sequel are high. Gal Gadot will, of course, return as the Amazon warrior, and the concept of Gal Gadot battling Kristen Wiig in a big, expensive comic book movie is too good to ignore. While Wiig is primarily known for her comedic background and films like Bridesmaids, she also has amassed a large body of excellent dramatic work. I'm going to make a controversial confession here and admit I actually like Wiig's dramatic work more than her comedic performances. I'd love to see her take on a villainous role like this.
Cheetah is a frequent Wonder Woman comics villain who possesses feline characteristics. Some of the comic book Cheetahs have been individuals in costumes without powers, while others possess superpowers of some sort. No word on which version Jenkins will use for her Wonder Woman 2 villain.
The plot of Wonder Woman 2 is still very much under-wraps, but Jenkins previously provided some info on the upcoming sequel:
"It's really still going to other values of hers, and a similar formula insofar as making a great, enjoyable fun movie but that ultimately in its third act turns some very big issues, and a very big experience that will aim to have slightly more weight and profundity than it has to have. Because that's a formula that I really like, and I like the idea of taking somebody on a very solid, great journey but that arrives at a bigger question being answered. So it's like that but because she is Wonder Woman and she's here now and she's fully developed, it's got great fun from the start and great big superhero presence from the start, and is funny and a great love story again and a couple new unbelievable characters who I'm so excited about, who are very different than were in the last movie."
Wonder Woman 2 opens November 1, 2019.