'Silver Surfer' Movie In Development At 20th Century Fox With Writer Brian K. Vaughan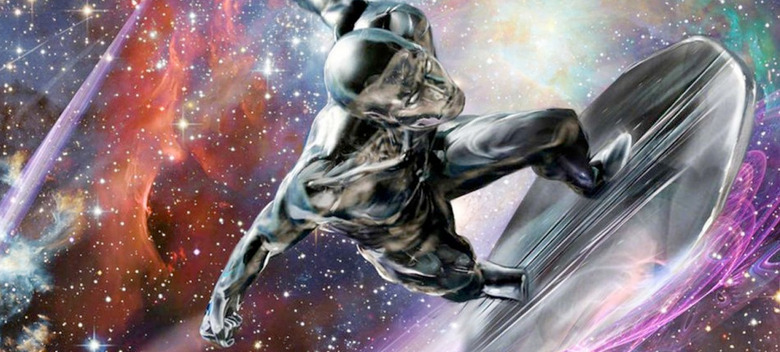 We may receive a commission on purchases made from links.
Not too long ago, we heard about a Kitty Pryde movie in the works, focusing on the X-Men character previously played by Ellen Page in both X-Men: The Last Stand and X-Men: Days of Future Past. Comic writer Brian Michael Bendis was hired to script the project and Deadpool director Tim Miller was ready to get behind the camera. Apparently, that project is still moving forward, even as Fox prepares to be acquired by Disney. And that's not the only spin-off project being worked on by a Marvel Comics writer.
20th Century Fox has been covertly developing a Silver Surfer movie, based on the Marvel Comics character previously seen on the big screen in Fantastic Four: Rise of the Silver Surfer. Even more interesting is that acclaimed comic creator Brian K. Vaughan is writing the hopeful movie.
The Hollywood Reporter has word on the Silver Surfer movie that is in early development. Even though this sounds a lot like Fox trying desperately to kick off as many Marvel projects as they can while their possible acquisition by the Walt Disney Company hangs in the balance, there's a chance this could work. After all, Vaughan is a beloved comic writer (his titles include Runaways, Y: The Last Man, and Saga) who knows how to handle sacred characters, and he's also received acclaim for his work on ABC's Lost as well as Stephen King's Under the Dome.
For those who don't know, Silver Surfer is a metallic humanoid astronomer named Norrin Radd from the planet Zenn-La. When his planet was attacked by the planet devourer known as Galactus, he offered his services as his herald in order to save his people. Imbued with a small amount of Galactus' power, Radd was forced to cruise around the galaxy on a surfboard-like vessel that allowed him to travel faster than light, all in search of planets for Galactus to consume. We've seen this story play out in Fantastic Four: Rise of the Silver Surfer, but the character is much more complex and interesting than that abysmal sequel let on.
Can a Silver Surfer Movie Work at This Point?
Despite the character's rich comic history, Silver Surfer doesn't sound like the most exciting prospect for a new Marvel movie, at least to me. However, our own Jacob Hall informs me that there's an excellent recent run of comics featuring the character falling in love with a woman from Earth and traversing the galaxy with her. Dan Slott wrote the series with artwork by Mike Allred, but there's no indication that the movie will adapt those comics. It could make for an interesting film adaptation, but there's a lot of comic history for Vaughn to pull from for a Silver Surfer movie.
The Silver Surfer was first introduced in Marvel Comics by way of Fantastic Four, so spinning him off into his own movie without establishing Marvel's first family on the big screen in a more proper way feels like a misguided effort. He's not exactly the kind of character who begs for his own film franchise. But then again, we could have said the same thing about Ant-Man, and that little guy is hanging out with the Avengers now.
Keep in mind that this project may not come to fruition at all. It could end up liquidated after Disney takes over Fox, or it could end up in a constant state of development and flux for years like Deadpool once was or like Gambit is now. Just keep staying tuned to see how it all pans out.
Are you interested in a Silver Surfer movie at all?