Star Wars Bits: Curling With BB-8, Lucasfilm's Porg Cake, And 'Battlefront II' Easter Eggs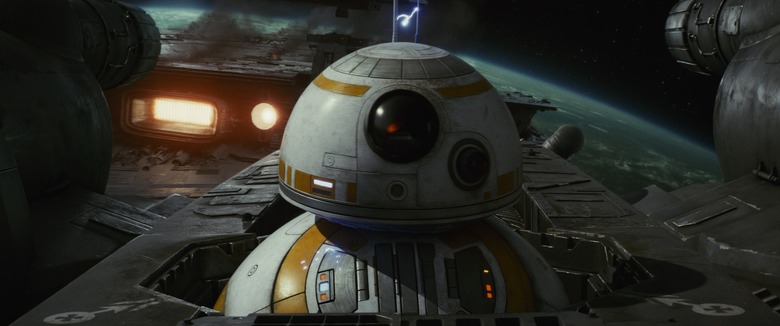 In this edition of Star Wars Bits:
BB-8 Goes to the Winter Olympics
Lucasfilm loses their minds over a very creepy porg cake
J.J. Abrams drops some unexpected Episode 9 news
A lot of Star Wars: Rebels spoilers, so fans beware!
And much more.
If you've been on the internet at any point in the last week, you've probably been swept up in Winter Olympics fever, and like any other pop culture event, it's already crossed the streams with Star Wars! Yup, a North Carolina toystore made this video in which the staff use a Spin-Master BB-8 toy instead of a curling kettle and it's just as charming as you'd imagine.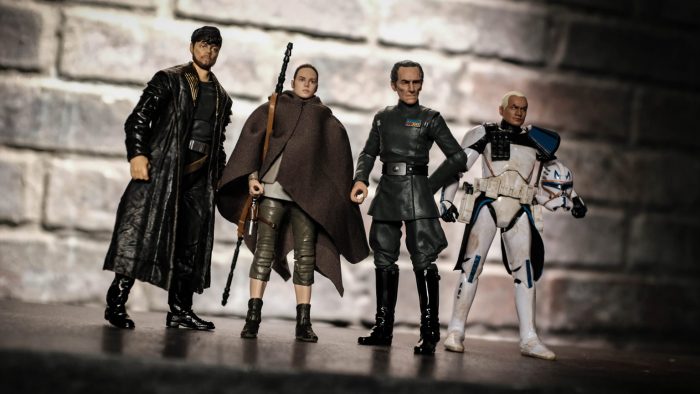 Ever since they were first released, Star Wars Black Series toys have been raising the bar for realistic looking action figures. With this newest set, the team are taking it to the next level with photo realistic paint applications on characters including Jango Fett, Tarkin, D.J., and Rey (via StarWars.com).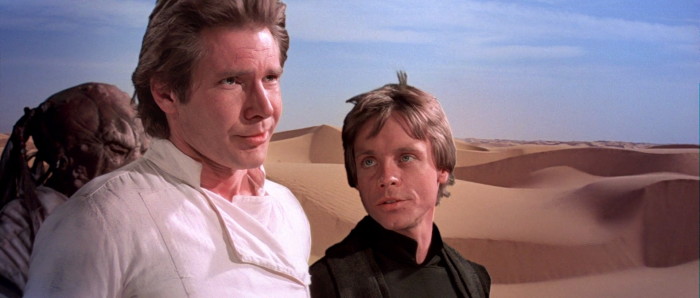 Variety reports that Mark Hamill is getting a star on the Hollywood Walk of Fame! Sure, it's taken over 40 years, but Luke Skywalker is finally getting the recognition he deserves. Harrison Ford and George Lucas will be there to help present him with the shiny monument to his greatness outside the El Capitan Theatre on March 8.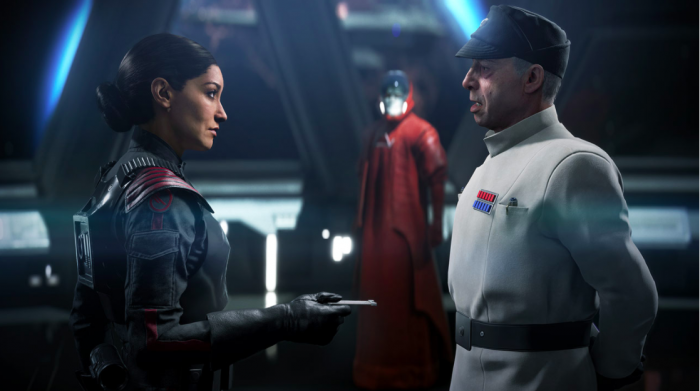 The long awaited Battlefront II video game was released a few months ago and fans are completely immersed in the radical gameplay and epic narrative. You might've even seen John Boyega himself playing on his Instagram account. So it's unsurprising that the game is filled with incredible easter eggs for discerning Star Wars fans, and Star Wars dot com has listed some of their faves right here! We especially love The Last Jedi and Shara Bey nods.
Though The Last Jedi was only just released and Solo: A Star Wars Story is already around the corner, the Episode IX news just keeps on coming. In this most recent reveal from The Late Show with Stephen Colbert, J.J. Abrams told fans that the newest entry now has a script! Let the fan theories commence.
The Solo: A Star Wars Story trailer was a very somber affair with a classic Star Wars style score, but thanks to a fervent fan, we now have a version of the trailer with everyone's favorite trailer tune: "Sabotage" by the Beastie Boys! And guess what? It freakin' works!
We had a party tonight for the AMAZING marketing team who worked on TLJ. There was a terrifyingly realistic Porg cake, and I got to cut it. NSFW.
A post shared by Rian Johnson (@riancjohnson) on Feb 21, 2018 at 10:56pm PST
Porgs have been a controversial topic ever since their first appearance in a Behind the Scenes video released at D23 last year. Even after the release of The Last Jedi, fans are still split down the middle about the cute critters. But if you're a certified porg hater, then rejoice and enjoy this video of Rian Johnson cutting a very creepy porg shaped cake. And this will not be the porg cake's only appearance.
Chewie was right. W/ @DarrellBorquez pic.twitter.com/Lc3PKhxv7n

— Dustin Sandoval (@DustinMSandoval) February 22, 2018
Lucasfilm was very excited about that porg cake, as marketing manager Dustin M. Sandoval proved with this video that saw him tasting the now sliced-in-half critter.
WHAT'S IN THE BOX??? pic.twitter.com/SYfVluVBFx

— Darrell Borquez (@DarrellBorquez) February 22, 2018
And to round out our thrilling porg cake trilogy, Darrell Borquez  was very, very excited about the creepy mutilated porg cake!
So there we have it. Our first two 2019 The Vintage Collection single carded 3.75" reveals are OT through and through ??
A post shared by Steve Evans (@mrstevie18) on Feb 21, 2018 at 4:02pm PST
Hasbro's Steve Evans teased a new look at some Yakface and Klaatu action figure 3D models via his Instagram. Though eagle eyed fans might remember seeing the Yakface figure image at the Hasbro Brand Preview Event presentation at Toy Fair New York, this is the first time we've gotten a glimpse at Klaatu! Hasbro is truly doing the deep-cut character work with these two.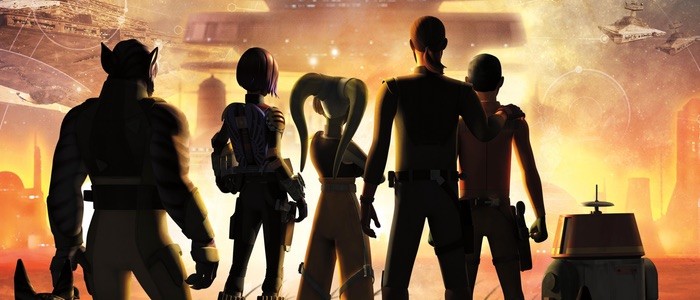 Over on Syfy Wire, Dave Filoni spoke about Kanan's choice, the potential of his return, and the influence of classic literature like The Lord of The Rings on Rebels. He also got pretty deep into the philosophy of the Jedi on life and death. "There's actually a whole philosophy and methodology around it that we got into in Clone Wars with Yoda and Qui-Gon, and how Jedi in the prequel era don't actually believe that you can maintain your own individual consciousness after death," Filoni said.
Reylo, AKA Rey and Kylo, is one of the oldest and most controversial modern Star Wars ships going. Certain fans have longed for the pair to fall into each other's arms and ride off into the sunset. Though that's pretty unlikely, a new quote, shared by Star Wars Stuff, from the leaked The Last Jedi novelization hints that Rey and Kylo might just have feelings for each other after all...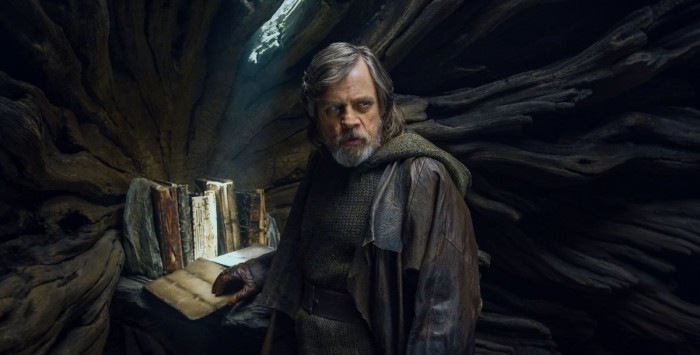 Another rumor running around the internet was that The Last Jedi novelization includes a scene about Luke and his wife. While technically true, it was nicely debunked by io9 where they crushed our little Mara Jade loving hearts when they explained it was actually a dream Luke was having about what his life could've been.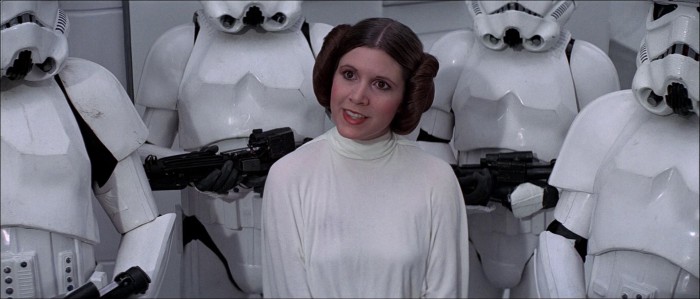 One of the standout moments of The Last Jedi was undoubtably when R2-D2 utilized his old data chip to show Luke the video of Leia asking Obi-Wan for help. In a recent interview with The Hollywood Reporter, the film's sound designer explained just how he made that happen. "The team started by locating the original tape of Carrie Fisher's recording in the company archives. Then, rather than doing a digital process on it, we recorded it to an analog piece of tape," said supervising sound editor Matthew Wood.