Cool Stuff: Gallery 1988's Super Secret Fun Club Show Does Cinematic Garbage Pail Kids & More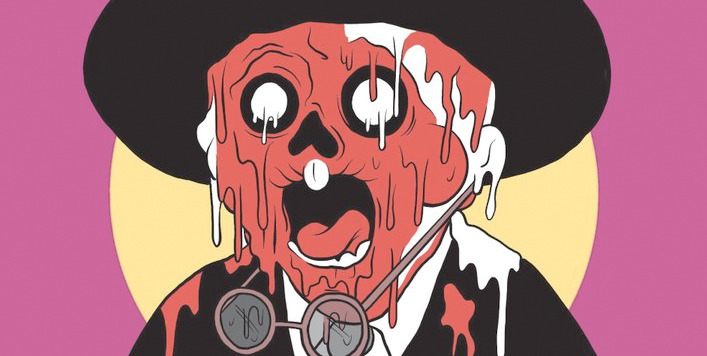 Gallery 1988 always has outstanding pop culture artwork up their sleeve, and their latest exhibition has some of the most unique pieces we've seen in a long time.Super Secret Fun Club is the latest artist to bring a new show to Gallery 1988, and with it comes a special focus on "Wax Packs and Card Backs." What that means is that artists delivered some unique action figure style creations, an extensive series of film and television characters given the Garbage Pail Kids treatment, and some awesome enamel pins too.
Check out some of our favorite Gallery 1988 Super Secret Fun Club artwork and creations below.
As you can see, there are a few fantastic pins paying tribute to the likes of Back to the Future and Star Wars: The Empire Strikes Back. The former also has a cool little micro figure pack along with Ferris Bueller's Day Off, They Live, Trading Places and more
But the more plentiful artwork comes in the form of Super Secret Fun Club's special rendition of collectible Garbage Pail Kids stickers. Characters from Dumb & Dumber, RoboCop, Raiders of the Lost Ark, Home Alone, Ghostbusters, Alien, Goonies, Jurassic Park and more.
These are just some of our favorite pieces from Super Secret Fun Club's Gallery 1988 show. Unfortunately, most of the mini figure creations are already sold out, but there are still a few available. But there are plenty of those Garbage Pail Kids-style prints for fans to pick up, so head over to the Gallery 1988 website to see what's available for sale.