The Morning Watch: 'Annihilation' Anatomy Of A Scene, 'Solo' Trailer Meets Beastie Boys & More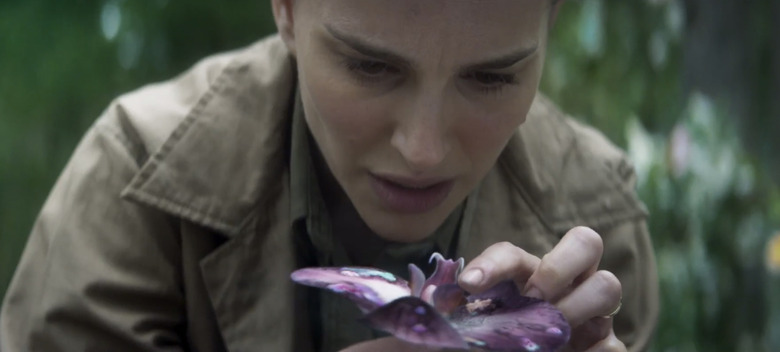 The Morning Watch is a recurring feature that highlights a handful of noteworthy videos from around the web. They could be video essays, fanmade productions, featurettes, short films, hilarious sketches, or just anything that has to do with our favorite movies and TV shows.
In this edition, director Alex Garland breaks down a scene from his cerebral sci-fi thriller Annihilation. Plus, the first trailer for Solo: A Star Wars Story gets a little bit of a modern makeover with the help of the Beastie Boys, and the podracers of Star Wars: The Phantom Menace get a cool LEGO arcade-style game.
Director Alex Garland breaks down a scene from Annihilation, a sequence from earlier in the film after the crew of scientists played by Natalie Portman, Tessa Thompson, Gina Rodriguez, Tuva Novotny and Jennifer Jason Leigh have first arrived in the location known as Area X, or The Shimmer. Garland talks about what's happening in the scene, but more importantly talks about how the production design enhanced what was in the original script.
Next up, taking a cue from J.J. Abrams, one Star Wars fan decided to recut the trailer for Solo: A Star Wars Story using the signature Beastie Boys track "Sabotage." It makes me wish someone would make a cut of Star Wars with modern music just for s***s and giggles
Finally, Alexis Dos Santos' took the time to create this arcade-style game using LEGO Mindstorm ingenuity and a love for the video game Star Wars: Episode I Racer. It uses motorized LEGO pieces to create a game that lets you maneuver a little podracer through obstacles like a real LEGO podrace.