'The Dark Tower' TV Series Somehow Still Alive, Lands At Amazon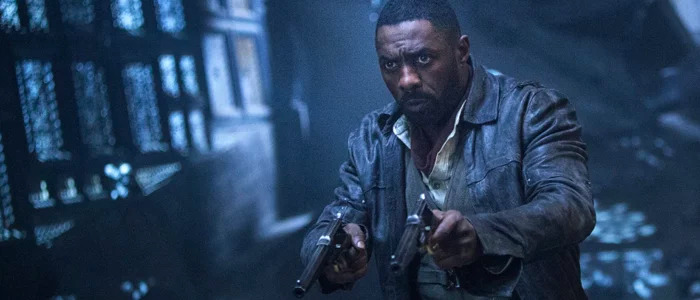 The film adaptation may have been a dud, but the Dark Tower TV series is moving forward, and it's found a home. Amazon has picked up the rights to the series, along with a slew of other titles, in their quest to beat Netflix with original streaming content.
After the big screen adaptation of Stephen King's The Dark Tower bombed at the box office and was met with almost universal scorn, I was certain the rumored Dark Tower TV series was dead. But The Dark Tower lives, and it's found a home at Amazon. Per Deadline, Amazon is moving full-steam-ahead on snapping up sci-fi and fantasy novels to turn them into an original series.
We've already learned about Amazon's huge Lord of the Rings TV series deal. In addition to that, they've nabbed the rights to Iain M. Banks' sci-fi Culture book series, Terry Pratchett's Discworld, Neal Stephenson's Snowcrash, and, yes – Stephen King's Dark Tower.
Turning The Dark Tower into a TV series makes a lot more sense than a film. The books are loaded with rich, complex mythology that is better served serialized. If done right, this could be the next Game of Thrones – something Amazon is desperate to make happen. Part of the reported reason they threw a ton of cash at the Lord of the Rings series was because Amazon founder Jeff Bezos wanted Amazon to have their own Thrones.
What to Expect From the Dark Tower TV Series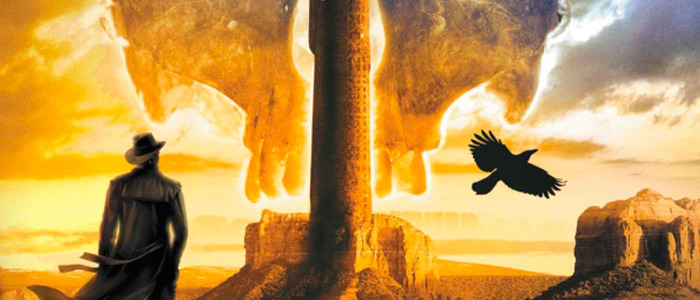 There are no further details on the Amazon series, but it was reported that former The Walking Dead showrunner Glen Mazzara was hired as the showrunner. Before The Dark Tower hit theaters, director Nikolaj Arcel revealed he wrote part of the pilot episode, and claimed the series would be much more canonical than the film. He also said it would serve as a prequel:
"It's being written. I was part of writing the pilot, like the first season ideas and the pilot and the second episode. It's gonna be awesome. What was exciting about that, whereas with the film, we were really trying to create an introduction and make a standalone film that could sort of live in itself, but what was also exciting, working on the TV show at the same time, is that is totally canon."
"We're going back in the past. It's very, very closely adhering to the 'Wizard and Glass' novel and parts of 'The Gunslinger' novel. That was exciting to be even more like, 'Okay, now we're going to be able to even lift lines directly, or like [write] characters exactly as they are.' Which, as a fan, was exciting in a different way."
Dark Tower creator Stephen King also commented on the potential series in the past, stating it would serve as a "complete reboot":
"The TV series they're developing now...we'll see what happens with that. It would be like a complete reboot, so we'll just have to see."
Is Idris Elba Still Involved?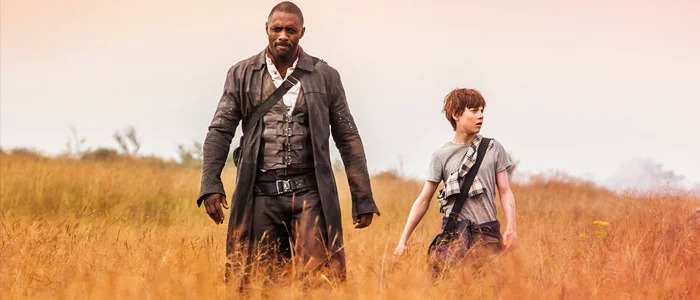 Whether or not all these previous statements will still apply to Amazon's Dark Tower TV series remains to be seen. There's also an issue of casting. Will Idris Elba, who played the lead gunslinger in The Dark Tower, be involved? Or will the part be recast? After The Dark Tower failed at the box office, Elba was still holding on to hope for a potential sequel, saying he'd much rather be involved with that than a TV series:
"I think any TV series that is an offshoot from the film can have more time to explore some themes. I'd personally prefer to do another Dark Tower film, exploring some more of the gunslinger – as a film...I don't know much about where they are with the TV show – but I think there's definitely talks to try and do another one."
Elba is a great actor, but bringing him onto the series might tie it to the failed film, and honestly, it's probably best if we all pretend that movie never even happened.
Do you still want to see a Dark Tower TV series, reader? Let us know.