The Best TV Shows & Movies Coming To Netflix In March 2018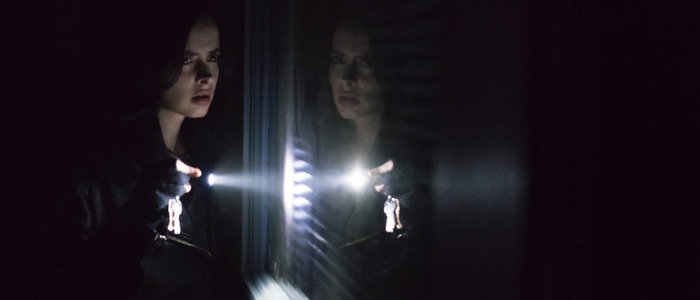 February is almost over – time to make way for March. And with the new month comes a whole new slew of TV shows and movies coming to Netflix.
March is bringing a ton of new Netflix originals as the streaming service continues to grow its brand, but there are familiar films here as well. There's something for everyone (sort of). March is ushering in the new season of the best Marvel TV show, a violent gangster epic from Martin Scorsese (guess which one!), a modern sci-fi masterpiece, a hilarious cult comedy, and a nerve-jangling horror movie. There's other stuff too, and you can see it all below. Check out the best new TV shows and movies coming to Netflix in March 2018.
The Best TV Shows and Movies Coming to Netflix in March 2018
Jessica Jones Season 2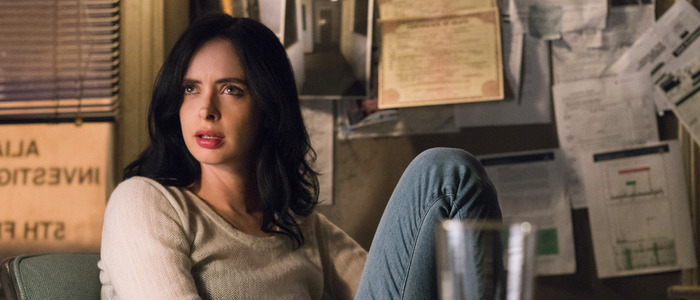 The best Marvel TV show (don't @ me) is returning for its second season, and I am here for it. Krysten Ritter is back as Jessica Jones, the hard-drinking, hard-punching superhero private eye. Jessica Jones season 2 will find Jessica dealing with the emotional fallout from having killed her long-time abuser and enemy Killgrave (David Tennant). Along the way, she'll get involved with a new case that traces its roots all the way up to the shadowy scientists who made her what she is. The first season of Jessica Jones was phenomenal, putting all the other Netflix Marvel shows to shame. The second season promises more of the same. Sorry, Iron Fist fans.
Casino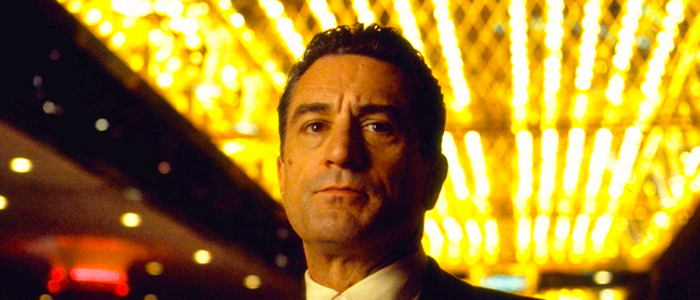 Martin Scorsese's epic, ultra-violent crime saga chronicling the rise and fall of Las Vegas may not be as well-renowned as GoodFellas, but it's a masterpiece nonetheless. One could argue that there's just too much going on in this film, but the excess is essential to the story. It is, after all, a story about excess. And also heads in vices. Robert De Niro and Joe Pesci are together again, playing a pair of crooks who take over Las Vegas. Sharon Stone landed an Oscar nomination for her part as De Niro's troubled wife. Casino unfolds like a huge, expansive novel in film form, so when you watch this thing (and you should) be sure to block out a few hours. You won't regret it.
Moon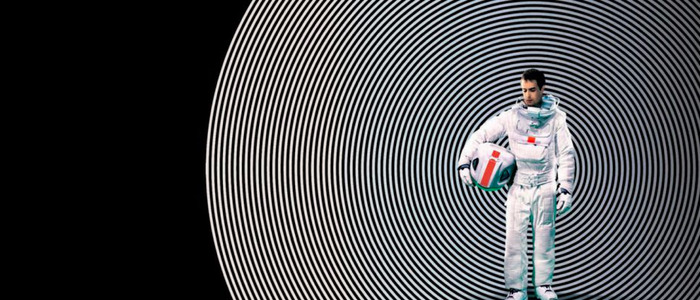 Duncan Jones broke into filmmaking with this brilliant, eerie one-man-show. Moon stars Sam Rockwell as an astronaut on a base on the moon. His three-year shift is almost up, and he's about to go home to earth. Then something very strange happens. I'm being deliberately vague here, because if you haven't seen Moon yet, part of the fun is being caught-off-guard by its many surprises. I can tell you this: Rockwell's performance is fantastic, and makes the film worth watching on its own. But beyond his performance is an expertly crafted sci-fi film.
Wet Hot American Summer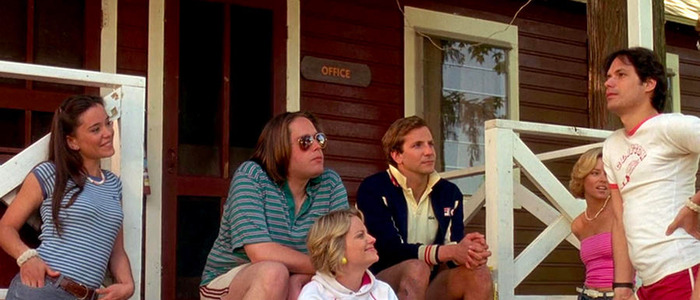 Take a trip back to Camp Firewood with David Wain's hysterical cult comedy Wet Hot American Summer. Low on budget and low on plot, this consistently hilarious, frequently absurd comedy features a group of teenagers (played by people in the 30s) trying to get through the last day of summer camp. Featuring  Janeane Garofalo, David Hyde Pierce, Molly Shannon, Paul Rudd, Christopher Meloni, Michael Showalter and Elizabeth Banks, Wet Hot American Summer is like a who's who of funny people.
The Descent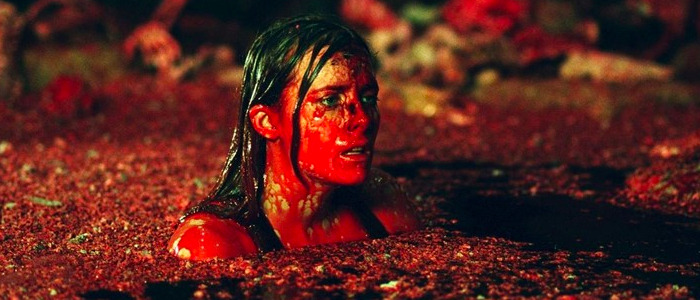 If it's something scary you're looking for, search no further than Neil Marshall's The Descent. Marshall's disturbing chiller tells the tale of a group of female spelunkers who get together and explore the worst possible cave on earth. What should be a bonding experience turns into a nightmare as the women run afoul of hideous, nightmarish creatures lurking in all that endless darkness. This is a tense, claustrophobic horror flick that will give you the creeps from beginning to end.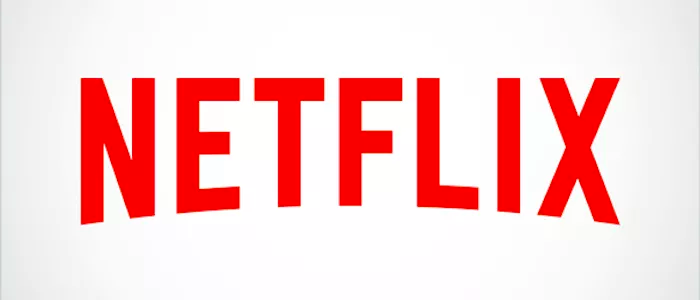 Here are the rest of the TV shows and movies coming to Netflix next month.
March 1
300
21 Thunder: Season 1 — NETFLIX ORIGINAL
2307: Winter's Dream
Adel Karam: Live from Beirut — NETFLIX ORIGINAL
Adventureland
Algo Muy Gordo
Alpha and Omega
Battle Drone
Beerfest
Casino
Cruel Intentions
Cruel Intentions 2
Cruel Intentions 3
Deathgrip
Forgetting Sarah Marshall
Ghostbusters
Ghostbusters 2
Gridiron Gang
Guess Who
Hostage
I Am Number Four
I Now Pronounce You Chuck and Larry
Jackass: Number Two
Land Gold Women
Law & Order: Special Victims Unit: The Eighteenth Year
Martian Child
Moon
People Like Us
Revolutionary Road
Stuart Little 3: Call of the Wild
The Brothers Grimm
The Bucket List
The Descent
The Descent: Part 2
The Experiment
The Fifth Estate
The Gift
The Lazarus Project
True to the Game
Untraceable
Up in the Air
Wet Hot American Summer
Women at War 1939-1945
March 2
B: The Beginning: Season 1 — NETFLIX ORIGINAL
Flint Town: Season 1 — NETFLIX ORIGINAL
Girls Incarcerated: Season 1 — NETFLIX ORIGINAL
Les Affamés — NETFLIX ORIGINAL
Malena Pichot: Estupidez compleja — NETFLIX ORIGINAL
Natalia Valdebenito: El Especial — NETFLIX ORIGINAL
Voltron: Legendary Defender: Season 5 — NETFLIX ORIGINAL
March 4
Expedition China
The Joel McHale Show with Joel McHale — NETFLIX ORIGINAL
March 5
F The Prom
The World's Most Extraordinary Homes: Season 1 — NETFLIX ORIGINAL
March 6
Benji
Borderliner: Season 1 — NETFLIX ORIGINAL
For the Love of Benji
Gad Elmaleh: American Dream — NETFLIX ORIGINAL
March 7
Aftershock
March 8
Bad Guys: Vile City: Season 1 — NETFLIX ORIGINAL
Ladies First — NETFLIX ORIGINAL
Marvel's Jessica Jones: Season 2 — NETFLIX ORIGINAL
March 9
A.I.C.O. Incarnation: Season 1 — NETFLIX ORIGINAL
Collateral: Limited Series — NETFLIX ORIGINAL
Love: Season 3 — NETFLIX ORIGINAL
My Next Guest Needs No Introduction With David Letterman: Malala Yousafzai — NETFLIX ORIGINAL
Nailed It: Season 1 — NETFLIX ORIGINAL
The Outsider — NETFLIX ORIGINAL
Trolls: The Beat Goes On!: Season 2 — NETFLIX ORIGINAL
March 10
Septiembre, un Llanto en Silencio
March 12
Kygo: Live at the Hollywood Bowl
Troy: The Odyssey
March 13
Children of the Whales: Season 1 — NETFLIX ORIGINAL
Ricky Gervais: Humanity — NETFLIX ORIGINAL
Stretch Armstrong: The Breakout — NETFLIX ORIGINAL
Terrace House: Opening New Doors: Part 1 — NETFLIX ORIGINAL
March 15
Jackass 3.5: The Unrated Movie
Power Rangers Ninja Steel: Season 1
Tabula Rasa: Season 1 — NETFLIX ORIGINAL
The Hollywood Masters: Season 2
March 16
Benji — NETFLIX ORIGINAL
Edha: Season 1 — NETFLIX ORIGINAL
On My Block: Season 1 — NETFLIX ORIGINAL
Spirit Riding Free: Season 4 — NETFLIX ORIGINAL
Take Your Pills — NETFLIX ORIGINAL
The Legacy of a Whitetail Deer Hunter — NETFLIX ORIGINAL
Wild Wild Country: Season 1 — NETFLIX ORIGINAL
March 19
In Search of Fellini
March 20
100 Years: One Woman's Fight for Justice
The Standups: Season 2 — NETFLIX ORIGINAL
March 21
Conor McGregor: Notorious
March 23
Alexa & Katie: Season 1 — NETFLIX ORIGINAL
Dinotrux Supercharged: Season 2 — NETFLIX ORIGINAL
Game Over, Man! — NETFLIX ORIGINAL
Layla M.– NETFLIX ORIGINAL
Requiem: Season 1 — NETFLIX ORIGINAL
Roxanne Roxanne — NETFLIX ORIGINAL
Santa Clarita Diet: Season 2 — NETFLIX ORIGINAL
SWORDGAI The Animation: Part 1 — NETFLIX ORIGINAL
The Mechanism: Season 1 — NETFLIX ORIGINAL
March 24
Red Trees
March 27
Men on a Mission: 2018
March 30
50 First Dates
Little Women
Never Back Down 2: The Beatdown
The Art of War
A Series of Unfortunate Events: Season 2 — NETFLIX ORIGINAL
First Match — NETFLIX ORIGINAL
Happy Anniversary — NETFLIX ORIGINAL
Miraculous: Tales of Ladybug & Cat Noir Season 2 Part 1
Rapture: Season 1 — NETFLIX ORIGINAL
Reboot: The Guardian Code: Season 1 — NETFLIX ORIGINAL
Sofía Niño de Rivera: Selección natural — NETFLIX ORIGINAL
The Titan– NETFLIX ORIGINAL
Trailer Park Boys: Season 12 — NETFLIX ORIGINAL
Trump: An American Dream: Season 1 — NETFLIX ORIGINAL
March 31
Let Me In