'Yardie' Trailer: Idris Elba Makes His Directorial Debut With A Jamaican Crime Thriller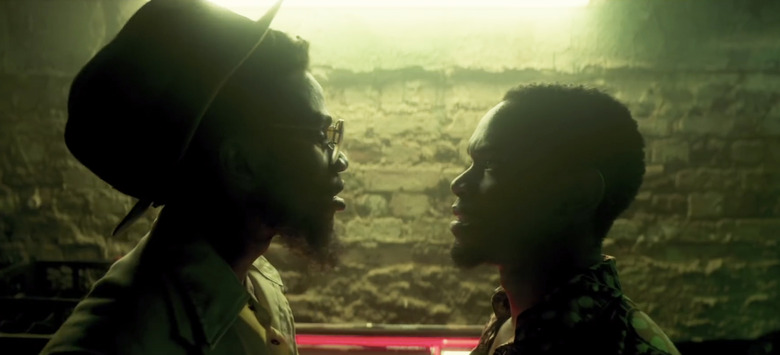 Audiences love seeing Idris Elba on screen, whether it's in big franchises like Marvel's Thor or in the British crime drama series Luther. But will they be just as interested in seeing what he can do behind the camera?
Yardie is a new crime thriller that marks Idris Elba's directorial debut. It recently played at the 2018 Sundance Film Festival, and now it's poised to hit theaters this year. The first Yardie trailer has just debuted to give us a taste of what we can expect from Idris Elba as a filmmaker.
Watch the Yardie Trailer
It's only a brief tease of the film, but it looks like an intense thriller. However, if the reviews out of Sundance are to be believed, this might not be a great debut for Idris Elba as a director. A review at IndieWire says
"This flat and formulaic crime yarn has all sorts of flaws — woefully under-developed characters, a stilted pace, dull bursts of violence, and so on — but all of those problems pale in comparison to the fact that roughly 40% of the movie is unintelligible."
Apparently, one of the big problems with this movie is that the thick Jamaican accents make the dialogue hard to understand. Even when the movie moves to the United Kingdom for the last act, this issue doesn't go away.
But that might have been an isolated issue, because a review at Variety notes that the presence of these accents adds some flair, but don't elevate the movie at all. While the movie is "strewn with Jamaica's vibrant patois, palette and reggae-ruled playlist, spiking its portrait of warring underworld expats in London's East End with some necessary spiced rum" this doesn't do anything to help the story "which is somewhat hampered by thin characterization and cluttered plotting."
Here's the official synopsis for Yardie:
Set in '70s Kingston and '80s Hackney, Yardie centres on the life of a young Jamaican man named D (Aml Ameen), who has never fully recovered from the murder, committed during his childhood, of his older brother Jerry Dread (Everaldo Creary). D grows up under the wing of a Kingston Don and music producer named King Fox (Sheldon Shepherd). Fox dispatches him to London, where he reconnects with his childhood sweetheart, Yvonne (Shantol Jackson), and his daughter who he's not seen since she was a baby. He also hooks up with a soundclash crew, called High Noon. But before he can be convinced to abandon his life of crime and follow "the righteous path", he encounters the man who shot his brother 10 years earlier, and embarks on a bloody, explosive quest for retribution – a quest which brings him into conflict with vicious London gangster Rico (Stephen Graham).
Yardie hits theaters sometime this year, but no specific release date has been announced.