Superhero Bits: Marvel's Fresh Start, First Look At Brainiac On 'Krypton', 'Infinity War' Music Video & More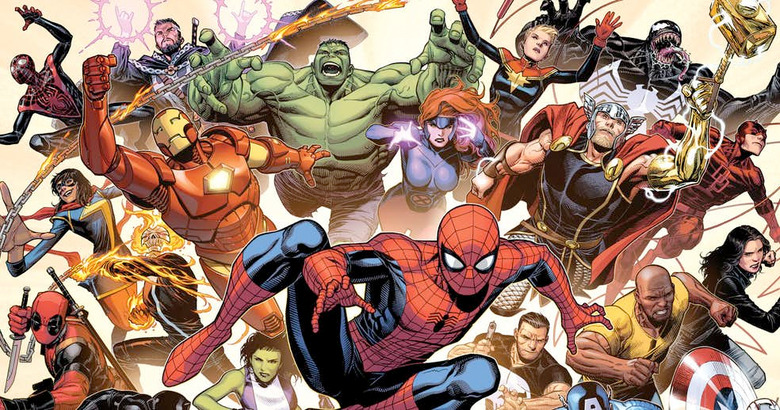 What was the alternate ending for Black Panther? What is this "Fresh Start" that Marvel Comics is kicking off this year? Why didn't Ruth Wilson take a Marvel Cinematic Universe role that she was being considered for? What villains does Jon Bernthal want to show up in The Punisher's new season? When can we expect the first look at Shazam? All that and more in this edition of Superhero Bits.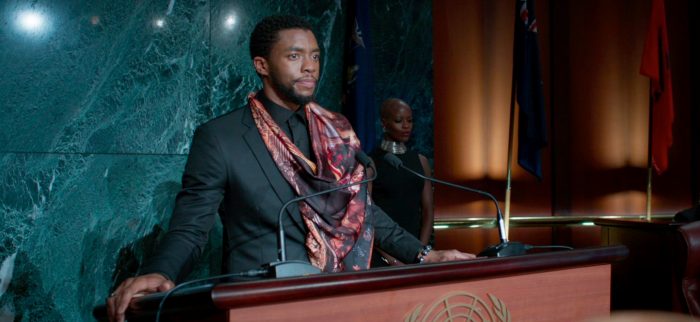 Ryan Coogler says the mid-credits scene from Black Panther was originally going to be the actual end of the movie.Rick Famuyiwa, former director of Flashpoint, seemed to throw some shade at DC with a certain Twitter update.
Avengers: Infinity War gets the creepy "weird trailer" treatment, and it includes Tobey Maguire as Spidey.
If you're looking for non-stop flights to Black Panther's home of Wakanda, the Atlanta airport has you covered.
I want to share something that Nelson Mandela said to me. . He said, "With the type of fame that you have attained it is important when you encounter your fans that you — Reach Your Hand Out and let them Feel Your Flesh. You have to prove to them that you are REAL — because people can not aspire to anything they do not believe is Real." . So I say to you, Congratulations! Enjoy this Transcendent Moment. Go into the streets... Touch them... Let them know that you are real! . @chadwickboseman, @michaelbjordan @lupitanyongo @letitiawright @danaigurira @danielkaluuya @im.angelabassett @andyserkis @winstoncduke @sterlingkbrown @rmorrison @therealstanlee @ludwiggoransson @iamruthecarter #blackpanther . With Pure Delight WILL
A post shared by Will Smith (@willsmith) on
Will Smith congratulated director Ryan Coogler and the cast of Marvel's Black Panther on their huge success.
With Chris McKay tackling Dungeons & Dragons, it would seem that Nightwing isn't much of a priority yet.
Marvel Comics has announced they are revitalizing their entire publishing line in 2018 with a complete fresh start.Anthony Mackie said the cast of Avengers: Infinity War almost finished a music video on the set of the movie.
Due to the amount of graphics and images included in Superhero Bits, we have to split this post over THREE pages. Click the link above to continue to the next page of Superhero Bits.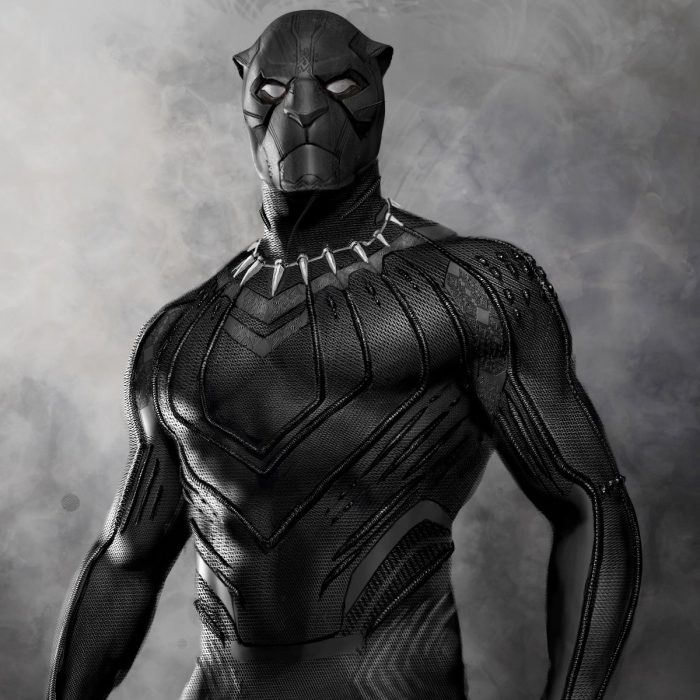 Concept artist Ryan Meinerding shared this alternate Black Panther suit design meant for Killmonger to wear.
Ruth Wilson revealed that she was once in the running for a Marvel role, but it didn't sound promising to her.
DC's Legends of Tomorrow find themselves on the high seas in the promo for "The Curse of the Earth Totem."Shazam director David F. Sandberg says a suit reveal is coming soon, has similarities to Justice League: War.
Here's your first look — plus an exclusive sneak peek video — at Blake Ritson as Superman supervillain Brainiac on the @SYFY prequel series #Krypton https://t.co/RY0H6Nvm3w pic.twitter.com/uhu7WscwXj

— Brian Truitt (@briantruitt) February 21, 2018
Here's your first look at Blake Ritson as the Superman villain Brainiac on the upcoming SyFy series Krypton.
Ryan Coogler talks about how/why Bucky Barnes was never meant to have a prominent role in Black Panther.
The folks at Make It Real created this 30-pound Hulk fist that can smash concrete blocks and more to bits.
The Punisher star Jon Bernthal says he would like Barracuda or Kingpin to show up as villains next season.
Due to the amount of graphics and images included in Superhero Bits, we have to split this post over THREE pages. Click the link above to continue to the next page of Superhero Bits.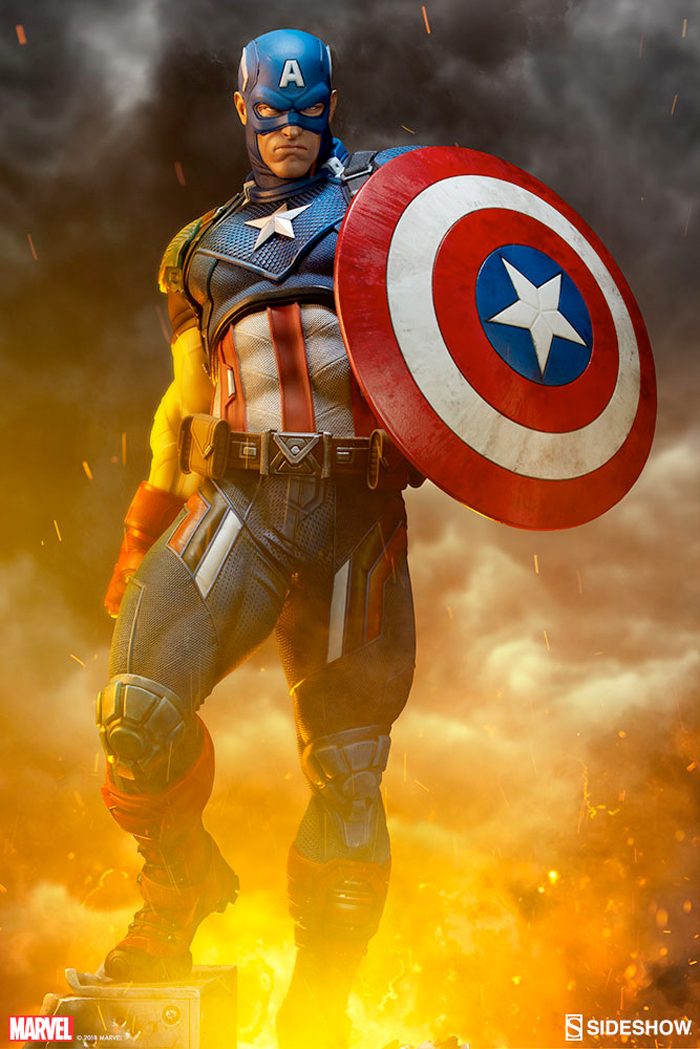 Captain America has a new premium format figure coming from Sideshow Collectibles with a Helicarrier base.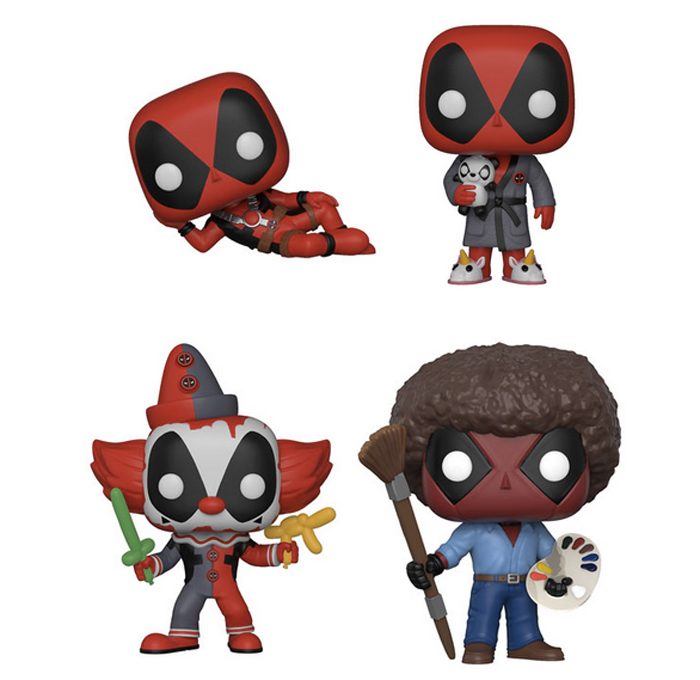 Funko revealed a bunch of new Deadpool merchandise coming soon, including these new POP Vinyl figures.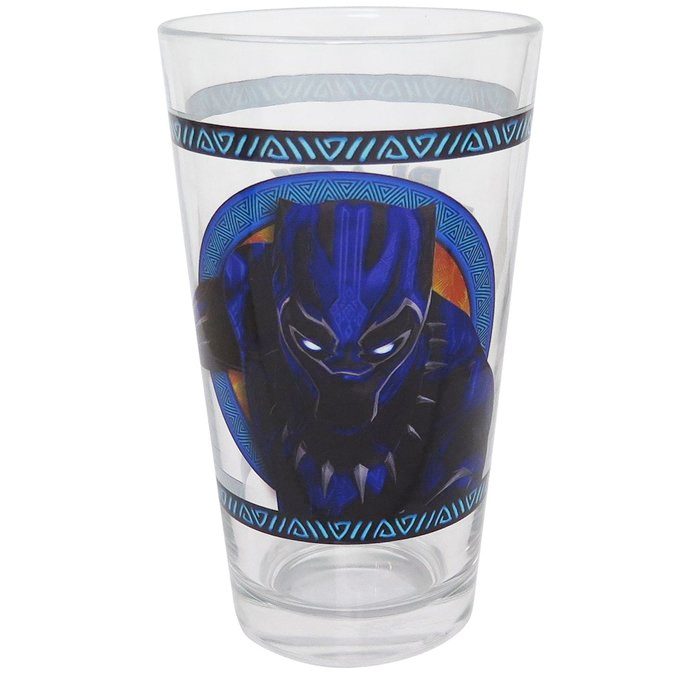 Celebrate Wakanda forever with this Black Panther pint glass, perfect for holding some heart-shaped herb juice.
Deadpool gets Cards Against Humanity-esque adult party game: First look https://t.co/C3cREnstkH

— Entertainment Weekly (@EW) February 21, 2018
There's a Deadpool themed card game along the lines of Cards Against Humanity coming to shelves soon.
Read the previous edition of Superhero Bits right here.