Disney Eyeing Reboots Of 'Honey, I Shrunk The Kids,' 'Father Of The Bride' And 'The Parent Trap'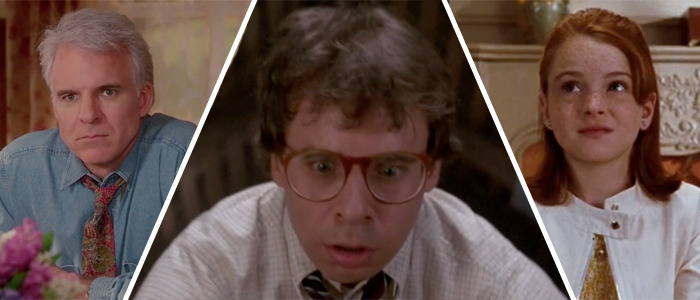 Disney already has all hands on deck for live-action remakes of their classic animated movies. We've already seen the likes of Cinderella, Beauty and the Beast and The Jungle Book hit theaters and Aladdin, Dumbo, Mulan, Pinocchio, and The Lion King are on the way. But it sounds like Disney is running out of animated movies they want to remake, because now they're turning their attention to their live-action catalog for remake opportunities.
Buried in the recent news of Disney planning their Muppets reboot for their streaming service, three other projects are mentioned as being in development for the forthcoming subscription service...and they're all reboots. Apparently, Disney is looking at potentially rebooting (the fancy word for remaking) Honey, I Shrunk the Kids, Father of the Bride and The Parent Trap.
The Hollywood Reporter off-handedly mentions the possibility of these reboots in their Muppets report when discussing the new Disney streaming service expected to launch in the fall of 2019. The report says:
"The Disney brand extension is expected to make a heavy push into film with an eye on Disney's robust library of family titles. The Parent Trap (1998), Father of the Bride (1991) and Honey, I Shrunk the Kids (1989) are among the first projects on the table for potential film reboots, sources say."
It should be noted that this only says Disney is looking at these movies for "potential film reboots." That doesn't mean they're in active development or anything like that, but Disney is probably trying to figure out if there is interest in these projects and whether or not they can make them work. So let's take a look at each of these titles individually.
The Parent Trap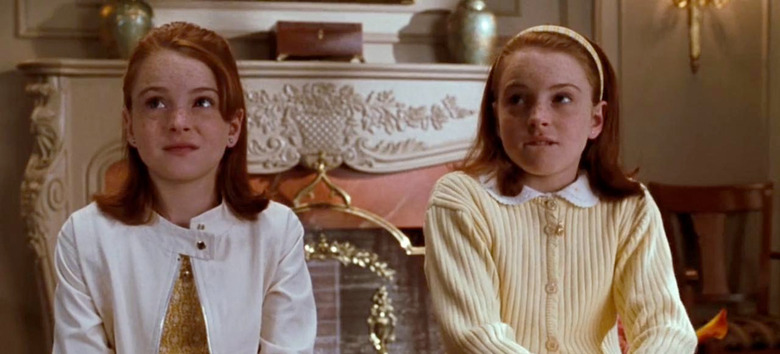 The report mentions the 1998 version of The Parent Trap starring young Lindsey Lohan (above) as the title being ripe for a reboot. But that title itself is a remake of Disney's own 1961 film of the same name with the same premise. The story followed two identical twin sisters who are separated at birth when their parents get divorced, each growing up without knowing the other exists. But when they happen to meet each other, they concoct a plan to reunite their parents and make them fall in love again.
The remake in 1998 with Lindsey Lohan was a favorite of children of the late 1990s, and it led to a successful relationship between Lohan and Disney that lasted several years. That brought us even more Disney nostalgia, with the Lohan remake of the body swap comedy Freaky Friday and The Love Bug sequel Herbie: Fully Loaded. But now it's probably time for a new generation to have their own version of The Parent Trap.
Father of the Bride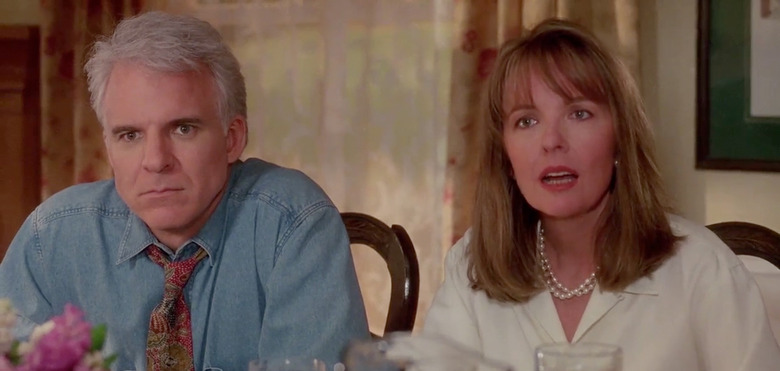 Here's another example of a Disney movie (released through by Buena Vista Pictures through the Touchstone Pictures banner) that was also a remake. The original film was released in 1950 with Spencer Tracy, Elizabeth Taylor and Joan Bennett, but the remake in 1991 starred Steve Martin, Diane Keaton and Kimberly Williams-Paisley (as well as a hilarious, over-the-top supporting turn by Martin Short). Since the remake (which spawned a sequel in 1995) is now 27 years old, I suppose that's a good enough reason to try it again. After all, the times have changed a bit, as has the dating scene, so there's plenty for the George Banks character to be concerned about when his daughter suddenly comes home engaged.
There were rumblings of a new Father of the Bride sequel happening not too long ago that would focus on George Banks' son (played by a young Kieran Culkin in the first two movies) getting married himself. This take focused on gay marriage, which would have been an interesting topic for a traditional, uptight character George Banks to deal with. A script was said to be written with Steve Martin on board, but the actor said himself on Twitter that wasn't the case.
A new Father of the Bride with Steve Martin and Diane Keaton as grandparents would be something that I'd turn up for, especially as someone who loves that 1991 remake. But it would take a lot for me to get excited about a reboot with an entirely different cast.
Honey, I Shrunk the Kids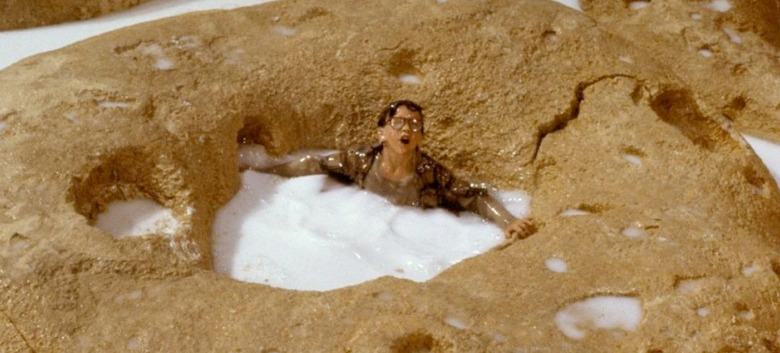 This 1989 action adventure has been ripe for a reboot for so long that I can't believe Disney waited until now to make it happen. Special effects technology has improved so much since this film debuted (though those original effects are still top-notch) that this could be quite an epic backyard adventure movie.
The first film (directed by Joe Johnston) followed Rick Moranis as scientist Wayne Szalinski, who builds a machine that can shrink things. Through a series of mishapes, the machine accidentally shrinks his teenage daughter and nerdy adolescent son along with the neighbors' teenage son and wise-ass adolescent brother. They end up swept up in the trash and left to navigate the backyard in order to get back to their house and hopefully be returned to normal size.
A sequel followed a few years later in 1992, this time seeing Szalinski accidentally enlarge his toddler son to 50 feet. Honey, I Blew Up the Kid is not quite as good as the original, but the twin boys who play the toddler Adam are so damn cute, and it does some fun things that riff on those B-movies about monsters attacking cities.
Then there was an awful straight-to-video sequel called Honey, We Shrunk Ourselves and a TV series focusing on myriad of experiments gone wrong in the Szalinski household. Those two extensions of the franchise were just plain awful, and they're best left forgotten.
If there's one live-action Disney movie that I'm actually excited to see get a reboot, it's this one.