Robert Pattinson Journeys To 'The Lighthouse' With 'The Witch' Director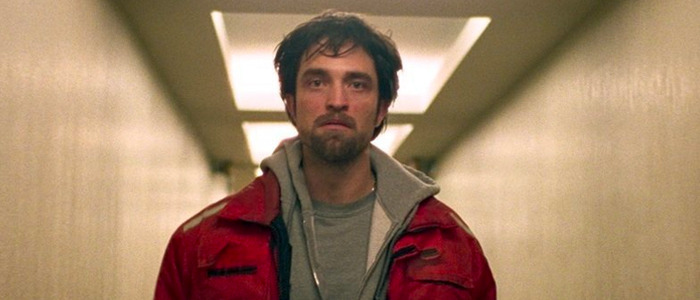 The next film from the director of The Witch is coming together nicely. Filmmaker Robert Eggers recently cast Willem Dafoe in his upcoming A24 film The Lighthouse, and now he's added Robert Pattinson to the Lighthouse cast as well.Whatever it is Robert Eggers does next, I'm there for it. Eggers made an impressive directorial debut with his chilling horror film The Witch, and now he's set to re-team with A24 for The Lighthouse. As Eggers preps The Lighthouse, he's assembling an impressive cast. Willem Dafoe recently joined the film, and now Deadline reveals Robert Pattinson is on board as well.The film is described as "a fantasy horror story set in the world of old sea-faring myths." Dafoe will play a lighthouse keeper; no word on Pattinson's character. Of the project, A24 said:
"[We are] beyond excited to be partnering again with Rob Eggers, a true visionary and one of the great filmmakers of his generation. This new script blew us away — it creates a totally unique and ambitious universe and manages to somehow feel scary, suspenseful, wondrous and beautiful all at the same time. We can't wait to work with Rob and his team and our partners at RT Features, Parts & Labor and New Regency to help bring this story to life."
Pattinson has come a long way since his Twilight days, starring in one interesting indie project after the next. The actor gave the best performance of his career last year in the gritty A24 drama Good Time, so it'll be exciting to see what he does in Eggers' film. Adding Dafoe to the mix is likely to benefit the film as well.I know some people had issues with The Witch, and complained that it wasn't really a horror film. Well, they're wrong. The Witch was excellent, and absolutely was a horror film. Eggers' attention to period detail made The Witch all the more engrossing, so I look forward to seeing what he does with The Lighthouse.The filmmaker also has a remake of Nosferatu in the works that would reunite him with The Witch star Anya Taylor-Joy. Until recently, Eggers was saying that his Nosferatu remake would be his next project, but it appears that The Lighthouse now has his full attention. Eggers has also been working on a medieval epic called The Knight. In 2016, Eggers told The AV Club, "Nosferatu's far away. The Knight is closer than it's ever been but, you know, things take time." Now, both will have to wait until he makes The Lighthouse, which is set to begin production this spring.