'Blade Runner 2049' Wins The Top Award For Cinematography At The ASC Awards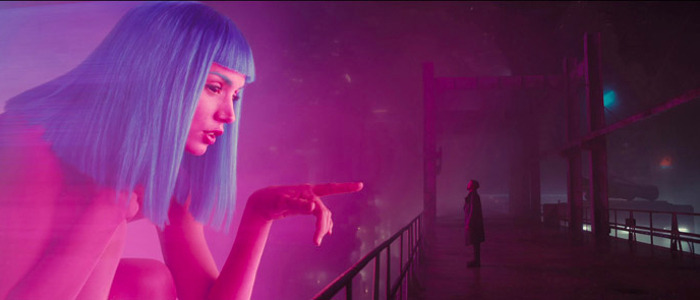 We're coming down to the last two weeks before the Academy Awards, and the final technical ceremonies are doling out their top prizes. The latest: the 2018 ASC Awards.
On the same weekend as the BAFTA Awards, the 32nd annual awards ceremony for the American Society of Cinematographers gave out awards for the best cinematography in movies and television in 2017. While the ASC winners don't add a new twist to the front-runners for the Oscar race, they do suggest that a longtime Oscar nominee for best cinematography may finally get his due.
Find out the winners of the ASC Awards below.
Roger Deakins was awarded the top prize at the ASC Awards for his work in Blade Runner 2049. It was his fourth ASC win, edging out the other four Oscar nominees: Bruno Delbonnel (Darkest Hour), Hoyte van Hoytema (Dunkirk), Dan Laustsen (The Shape of Water), and Rachel Morrison (Mudbound), who has the distinction of being the first woman from her branch nominated by the ASC and the Academy.
Deakins has been nominated a whopping 14 times for best cinematography at the Oscars, but the coveted win has eluded the legendary director of photography. In his 35-year career, Deakins has been responsible for some of the most iconic camera work in modern film history, with credits that include The Shawshank Redemption, Fargo, Skyfall, and Sicario.
But could his stunning cinematography in the science-fiction film Blade Runner 2049 — a genre often overlooked by the Academy — finally gain him his first Oscar win? He has stiff competition: Van Hoytema's incredible IMAX work on Dunkirk is proving to be a formidable force in the technical awards circuit, while Dan Laustsen's lyrical cinematography in The Shape of Water shouldn't be discounted — especially with the film's leading 13 Oscar nominations. Then there's Morrison, whose stunning work in Mudbound has been magnified by her historic nomination and the phenomenal buzz around Black Panther, which she also shot.
Could Deakins go home with the win? That's something we'll have to find out on March 4, 2018 on ABC.
Here is the complete list of ASC Awards winners:
THEATRICAL RELEASE
Roger Deakins, ASC, BSC
Blade Runner 2049EPISODE OF A SERIES FOR NON-COMMERCIAL TELEVISION
Adriano Goldman, ASC, ABC
The Crown ("Smoke and Mirrors"), NetflixSPOTLIGHT AWARD
Mart Taniel
NovemberMOTION PICTURE, MINISERIES, OR PILOT MADE FOR TELEVISION
Mathias Herndl, AAC
Genius ("Chapter 1"), National GeographicEPISODE OF A SERIES FOR COMMERCIAL TELEVISION
Boris Mojsovski, CSC
12 Monkeys ("Thief"), SyfyLifetime Achievement Award
Russell Carpenter, ASC
Board of Governors Award
Angelina Jolie
Career Achievement in Television Award
Alan Caso, ASC
International Award
Russell Boyd, ASC, ACS
Presidents Award
Stephen Lighthill, ASC
ASC Andrew Lesnie Heritage Award Winners
Undergraduate: Logan Fulton, Widow
Graduate: Favienne Howsepian, Snowplow
ASC Haskell Wexler Student Documentary Award Winner
Connor Ellmann, Forever Home
Bud Stone Award
Frieder Hocheim