'Solo' Books Will Tell The Story Of Your Favorite 'Star Wars' Scoundrel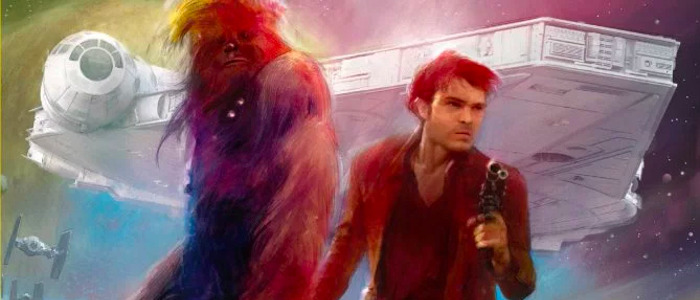 Time for more Solo: A Star Wars story news! If you thought the adventures of Han, Chewie, Lando and Woody Harrelson's wig would begin and end with the latest Star Wars spin-off film, think again. A whole series of Solo books will be hitting shelves soon, chock-full of further Solo stories.
Disney and Lucasfilm aren't playing around anymore. They're in the middle of Solo blitz, with new info from the upcoming Star Wars film coming fast and furious. Entertainment Weekly have revealed a whole slew of Solo books that tie into the movie. Not only that – the books also fill in the blanks for events that happen both before and after the film. Let's delve into some of them, shall we?
Last Shot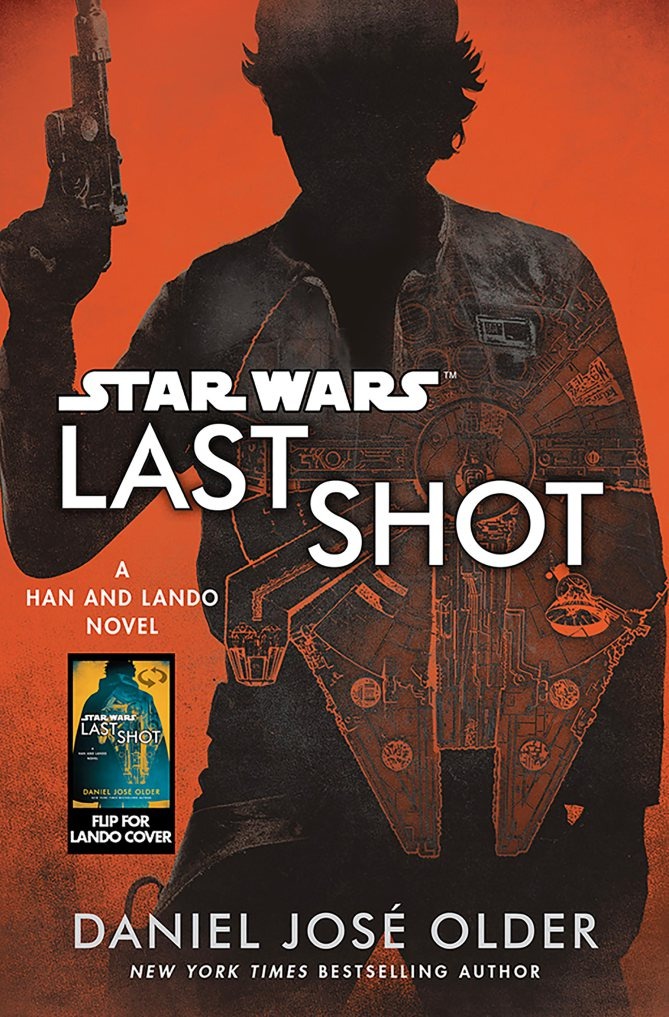 Last Shot, "A Han and Lando Novel", comes from author Daniel José Older. The novel explores "three eras in the lives of Han Solo and Lando Calrissian." Per EW, "Part of it takes place before the events of Solo and focuses on Lando and L3-37" (the droid played by Phoebe Waller-Bridge) and "part of it takes place between Solo and A New Hope, and that focuses on Han and Chewie, and that's where we get Sana Starros for the first time." Sana Starros is a character from Star Wars Marvel comics who claimed to be married to Han Solo.
The book will also tie into The Force Awakens and The Last Jedi. "Part of it takes place post-Return of the Jedi, and that's where we see Han, Leia, a very young Ben Solo, and Lando." Ben Solo is, of course, the boy who grew up to be Kylo Ren.
Most Wanted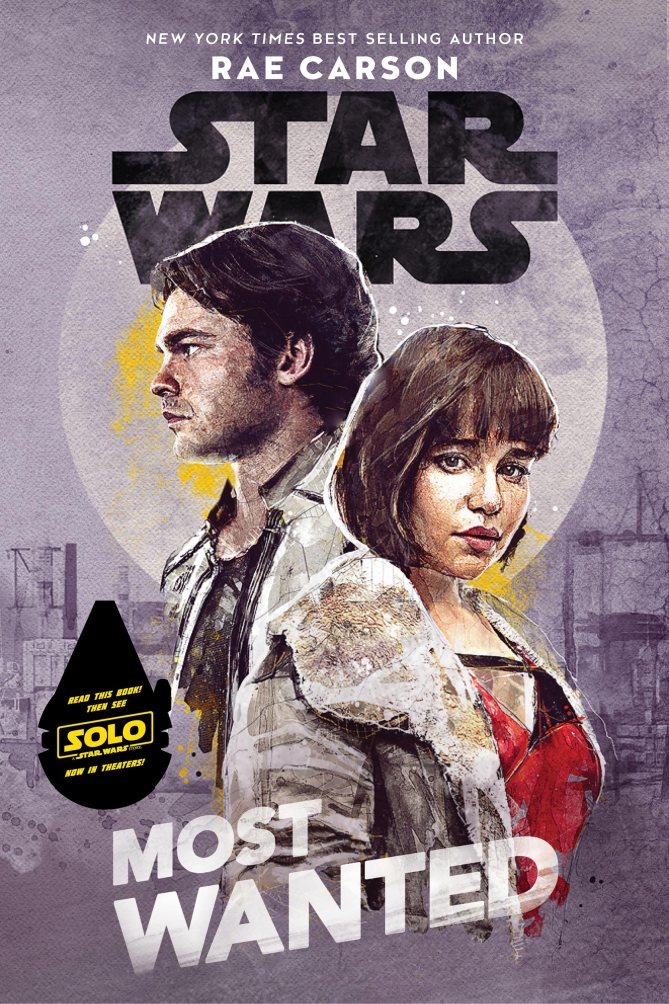 Most Wanted is a YA novel by Rae Carson. The story focuses on Han and Emilia Clarke's character Qi'ra in their teenage years. Per EW, "We'll see what it was like for these two kids from Corelleia to survive the seedy streets of this industrial world. They're definitely products of their environment, and this story shows that." This confirms what we already knew: that Han and Qi'ra grew up together.
Lando: Double or Nothing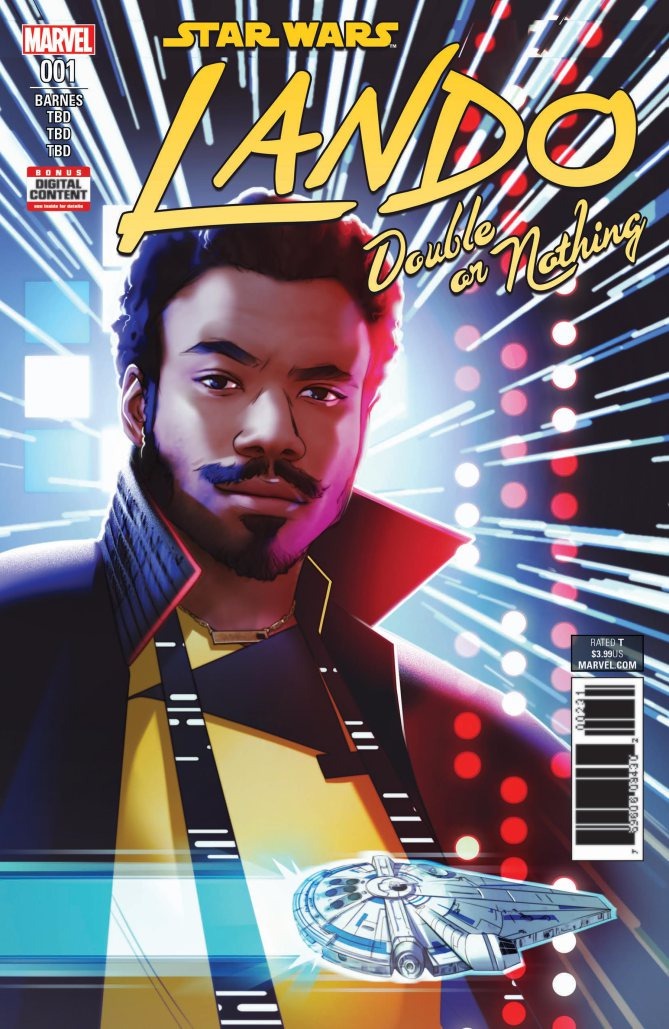 The title may be Solo, but we all know Donald Glover's Lando is going to steal the show. He also has a new Marvel comic book miniseries on the way. Lando: Double or Nothing is set before Solo: A Star Wars Story. Interestingly, this will be Marvel's second Lando miniseries. Another, set between A New Hope and The Empire Strikes Back, hit shelves a few years back. However, this will be the first to use Glover's likeness.
Solo Coloring Book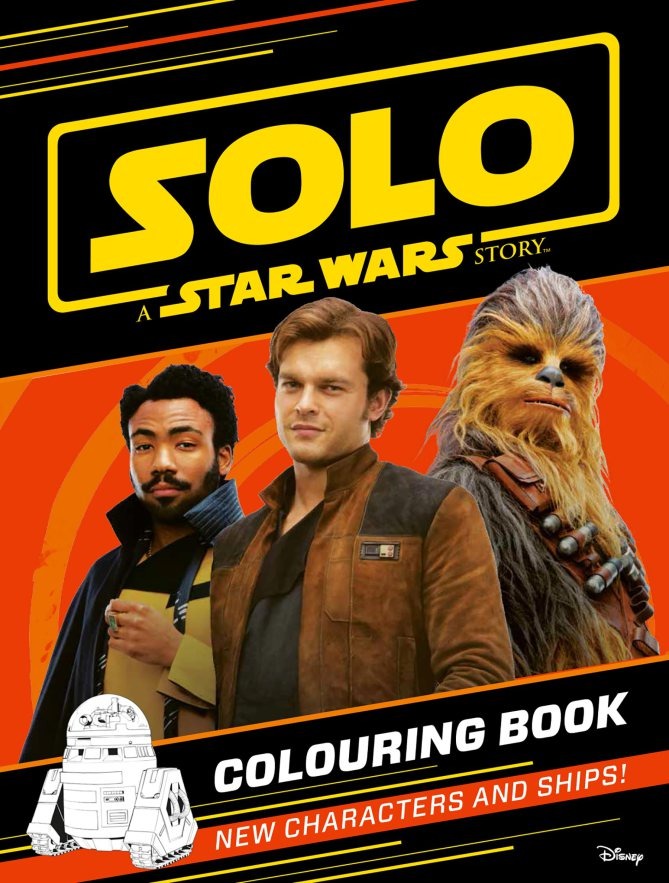 This is cut and dry. It's a coloring book. I wanted to highlight it because the look on Donald Glover's face is perfect.
Solo: A Star Wars Story opens on May 25, 2018.