'The Lion King' Remake Soundtrack Will Have A New Song Performed By Beyoncé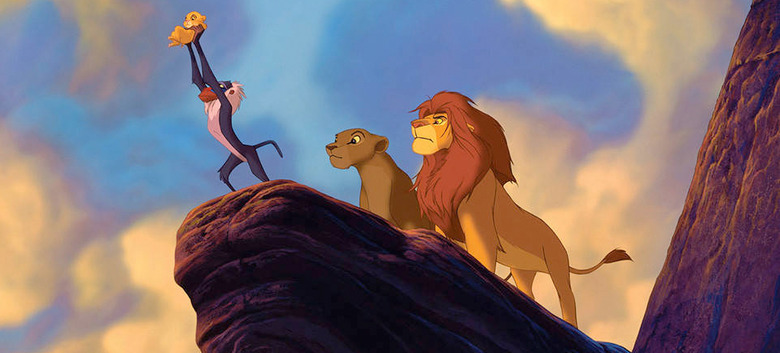 Disney's The Lion King has one of the best musical soundtracks of any of their animated films. All of the songs were written by Broadway legend Tim Rice and classic rock icon Elton John, with the latter performing three of the signature songs for the soundtrack. However, when it comes to The Lion King remake soundtrack, Elton John is going to let one of Disney's chart-topping cast members belt out a tune for the end credits.
Elton John recently revealed that The Lion King remake soundtrack will feature a new end credits song, and the plan is for cast member Beyoncé to sing the track. Plus, he also confirmed which songs from the original film will be featured in the new version. Find out what he had to say about The Lion King Beyonce song and more below.
Which of The Lion King Songs Are Coming Back?
Speaking to The Sun, Elton John confirmed which of the songs he and Tim Rice wrote for the original film will be brought back for the Lion King remake soundtrack:
"There's going to be four of our songs in the film, from the original: Can You Feel The Love Tonight? Hakuna Matata, I Just Can't Wait To Be King and Circle of Life."
Those are all songs one would have anticipated to be featured on the soundtrack. But I guess that means Scar's musical moment "Be Prepared" won't be featured in the film. That song's music was written by Elton John with lyrics by Tim Rice, with the instrumentals arranged and produced by composer Hans Zimmer (who is also back for the remake). But perhaps the prospect of a tyrannical orange leader preaching to a bunch of goosestepping hyenas hits a little too close to home nowadays.
The Lion King Beyonce Credits Song in the Works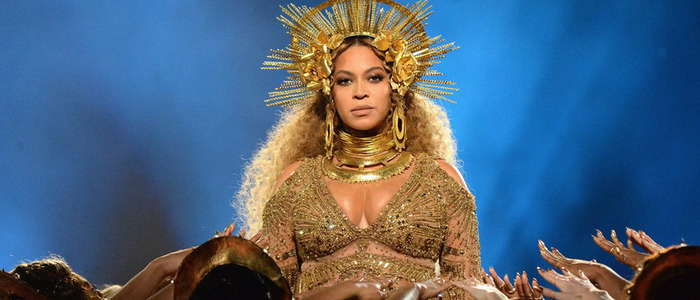 Since Disney has the Grammy-winning Beyoncé on board the Lion King remake as Simba's longtime friend and future wife Nala, why not give her a song? You don't spend money on bringing Beyoncé into a movie without taking advantage of her killer pipes.
Elton John confirmed that he and Tim Rice are working on something for her:
"They need to have a new end credits song... There will be an end, closing song, and we've been speaking to Beyonce's people and hopefully Tim and I and her can cook up something. That's going out in 2019 as well. And it will be great to work with her. So we will see."
Does that mean Beyoncé will only be singing the credits song? After all, Nala isn't prominently featured in any of the other four songs from the original film that will be in the remake. But that doesn't mean Elton John and Tim Rice haven't written a couple new songs for this version. Maybe whatever song they're writing for Beyoncé will also be featured in the movie somewhere.
The original end credits music first uses part of Hans Zimmer's score from the track "King of Pride Rock," which is actually an instrumental reprise from "Under the Stars." It's followed up by Elton John's "Can You Feel the Love Tonight," a song that wasn't sung by any characters in the movie, but plays during a romantic scene between adult Simba and Nala. "The Circle of Life" is another song not performed by any characters, but rather by Carmen Twillie and Lebo M. at the beginning of the movie.
The Lion King soundtrack is one of the best that Disney has ever produced. That's why it spawned an entire Broadway musical. In fact, maybe a song or two from the Broadway musical could end up in the movie. Many of those songs were written by Elton John and Tim Rice as well, so it would make sense.
We'll find out when The Lion King, which got a huge reaction at the D23 Expo last year, arrives on July 19, 2019.