This Week In Trailers: Actors Of Sound, Tilt, Survivors Guide To Prison, Marrowbone, The Trade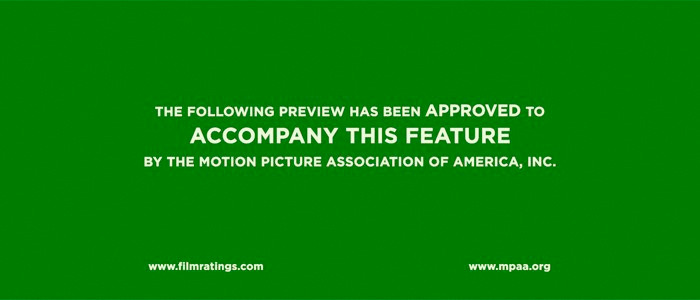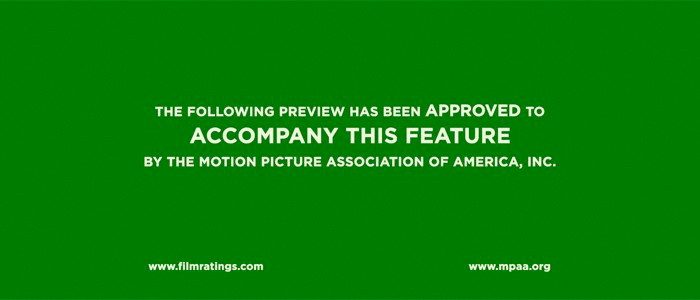 Trailers are an under-appreciated art form insofar that many times they're seen as vehicles for showing footage, explaining films away, or showing their hand about what moviegoers can expect. Foreign, domestic, independent, big budget: What better way to hone your skills as a thoughtful moviegoer than by deconstructing these little pieces of advertising?This week we try to get to know Foley artists a little better, get really real when it comes to going to the big house, have a mental breakdown, get spooked inside a haunted house, and have our attention locked in to what opioids and heroin are doing to us.
Actors of Sound
Whenever the words "Foley artist" are used in conversation I will forever be reminded of this fantastic sketch that Ben Stiller and Janeane Garofalo did for the 1996 MTV Movie Video Awards.
In my mind's eye it's now taken over two decades before director Lalo Molina has made a documentary to create a portrait of what these artists do to make sounds come alive that will hopefully flush the more comedic notions of this profession out of my mind. I'm sure those familiar with the work might find the insights here slight and not worth much attention but these are the kinds of individuals I would enjoy watching. Much like Score did for the Svengalis of movie soundtracks so too, hopefully, this will give the proper credit for an interesting way to help make movie magic happen.
Keep me off balance.
I kind of want to get all up in the skin of this movie. I like being unnerved and director Kasra Farahani certainly has accomplished that with a story that not only is being withheld but manages to sell us on its potential more than anything else. The pull-quotes and accolades pasted on the screen more than helps to secure the promise that you certainly will feel something after sitting with it. Whether that's abject disdain or something coming close to pure delight this trailer does not scrimp on showcasing its unique style. I'm in.
When it comes to horror this is the way to go.
Director Sergio G. Sánchez certainly knows what he's doing, as he was the talented pen behind 2007's The Orphanage, and even though there doesn't seem like a lot is going on in this movie it just feels dramatic enough to warrant putting this on the radar to see if it can deliver on those deep unsettling scares that are far more satisfying than any slasher ever could. What I enjoy most about the trailer here is just how open it is with setting up with why we're here while still keeping things vague enough to elicit curiosity.
Survivors Guide to Prison
Scared straight.
Director Matthew Cooke, who many would know by his work on 2012's How to Make Money Selling Drugs, is back with a documentary that should serve as a sobering enough reminder to anyone that getting put away is not just something that can happen but just how easily it can happen. Not only that but the mental scars it can leave after surviving on the inside are devastating enough to have Busta Rhymes break down by just reminiscing on his time in the clink. A little cinematic, but heavy on the insights gleaned by those who have lived through it, I am hoping it sheds light on the vile inner workings of a privatized prison system that has zero incentive to rehabilitate, thereby perpetuating a cycle of recidivism that simply enriches the worst profiteers of this practice.
Opioids.
One of the things that help to address things like the opioid crisis in this country, and I feel this way about gun violence, war, any issue that is worth talking about, is to stop showing it in terms of abstractions. Sure, you have headlines and neatly prepared news stories or books written about what a scourge this is but in order to fully appreciate what is happening you need to get closer. Directed by the fantastic Matthew Heineman who gave us the Oscar nominated Cartel Land pulls in tight. Much in the same way that The New Yorker punched you square in the face with the amazingly well-done photojournalism piece "Faces of an Epidemic" what we get here is unvarnished and I appreciate it. Don't remove the hand off the neck of the person trying to look away, show it all, let the stories tell themselves without candy coating it with nary a thickness of a millimeter when trying to explain what these drugs are doing. Frankly, the war on drugs was over before it began and this is an unwinable war, you have deeply entrenched anti-narcotic enforcement infrastructure that has no vested interest in actually eliminating the problem, thus eliminating themselves, but there is a path to reacting to how we as a society address drug abuse. Gripping stuff, to be sure.
Nota bene: If you have any suggestions of trailers to possibly be included in this column, even have a trailer of your own to pitch, please let me know by sending me a note at Christopher_Stipp@yahoo.com or look me up via Twitter at @Stipp
In case you missed them, here are the other trailers we covered at /Film this week: