'Rampage' Trailer: Dwayne Johnson Brings Big Arms And Big Monsters To The Big Screen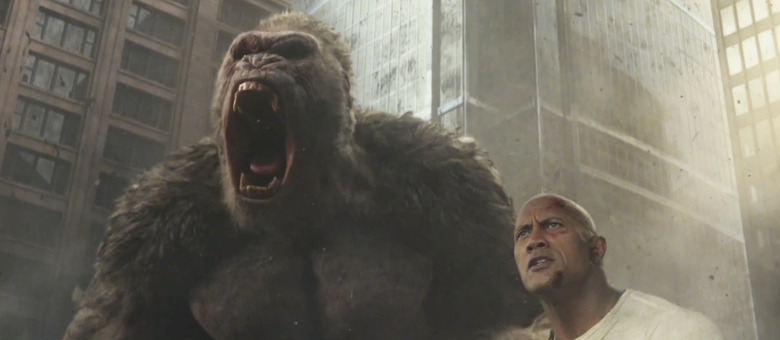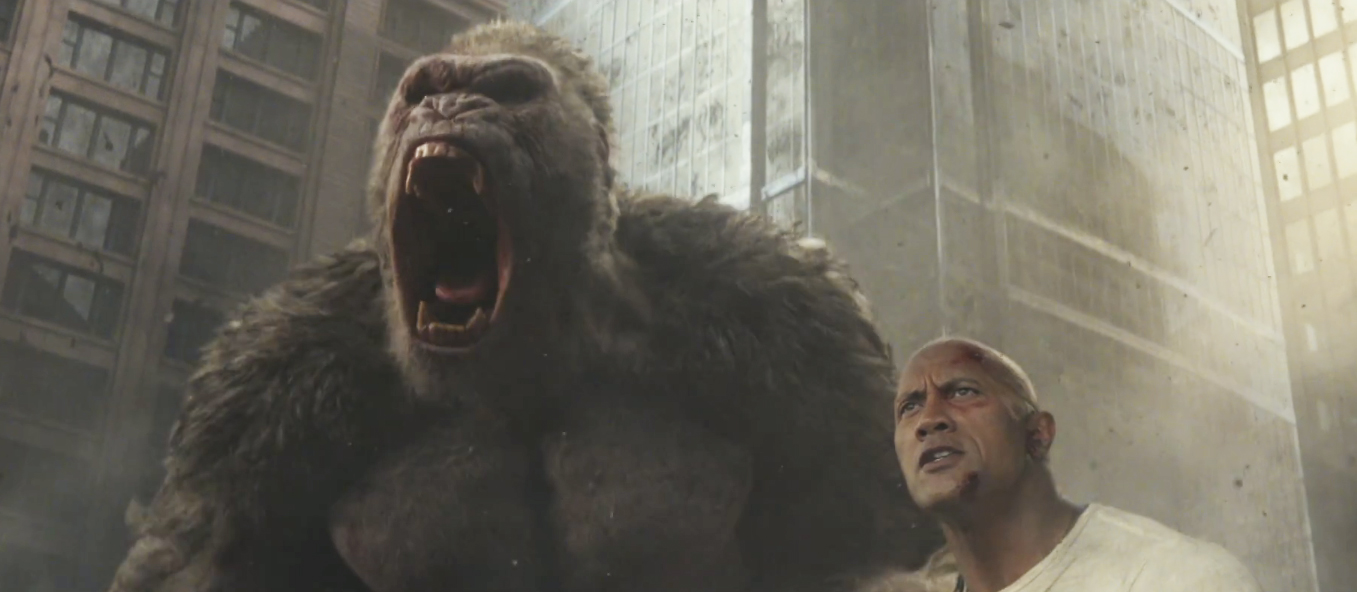 Whenever a Dwayne Johnson movie comes to theaters, you know it's going to be larger than life. Jumanji: Welcome to the Jungle ended up being a huge box office hit, and a sequel is on the way. But there's plenty more big action with Dwayne Johnson coming this year.
Rampage is turning the classic arcade game of the same name into a big screen spectacle with genetically enhanced monsters creating chaos across the United States, and Dwayne Johnson is along for the ride. A new Rampage trailer has arrived with plenty more monster mayhem, and it provides us with a little more detail on the story besides the fact that buildings will be destroyed by giant creatures..
Watch the Rampage Trailer
This movie looks like Fast and Furious meets Godzilla, which sounds like a good time to me. Thankfully, it doesn't seem to be taking itself too seriously. However, I could do without some of the comedic relief from supporting cast member P.J. Byrne, who is probably going to get on my nerves just as much as Nicolas Wright's annoying character from Independence Day: Resurgence.
The new trailer gives us some extra information as to how this wild phenomenon unfolds, and of course it's thanks to a major corporation, led by Malin Akerman, meddling with things that shouldn't be meddled with. In this case, they think they've created some new form of natural selection, and that's why we get a giant silverack gorilla, a flying wolf, and a huge ass alligator.
Hopefully, this movie delivers a good time. It looks a little more balls-to-the-wall goofy than director Brad Peyton's more recent collaboration with Dwayne Johnson on San Andreas, and maybe even a little better because of it. At least it's not as silly as their work on Journey 2: The Mysterious Island.
The rest of the cast includes Naomie Harris (Moonlight), Jake Lacy (Girls), Joe Manganiello (True Blood), and Jeffrey Dean Morgan (The Walking Dead).
Primatologist Davis Okoye (Johnson), a man who keeps people at a distance, shares an unshakable bond with George, the extraordinarily intelligent, silverback gorilla who has been in his care since birth. But a rogue genetic experiment gone awry transforms this gentle ape into a raging monster. To make matters worse, it's soon discovered there are other similarly altered alpha predators. As these newly created monsters tear across North America, destroying everything in their path, Okoye teams with a discredited genetic engineer to secure an antidote, fighting his way through an ever-changing battlefield, not only to half a global catastrophe but to save the fearsome creature that was once his friend.
Rampage arrives on April 20, 2018.