Martin Scorsese's 'The Irishman' Has Gotten A Whole Lot More Expensive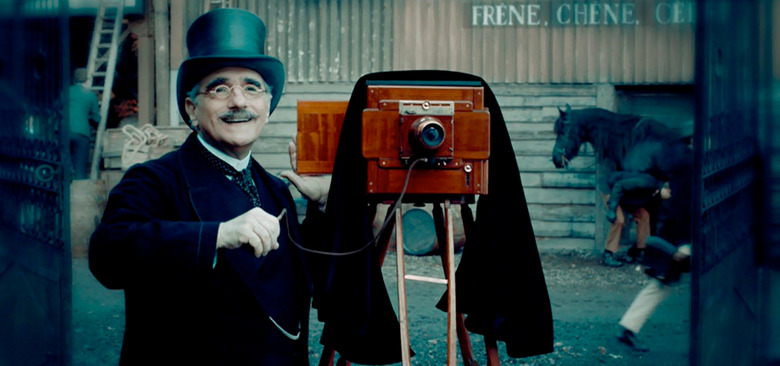 Martin Scorsese is going to milk Netflix for all they're worth. The filmmaker is currently shooting the highly anticipated crime pic The Irishman for the streaming giant, and reports indicate Scorsese's budget is steadily increasing. As of now, the budget is $140 million and climbing. Good. Get that money, Marty.
Netflix has money to burn and Martin Scorsese has no problem striking a match. Deadline reports that Scorsese's highly anticipated Netflix film The Irishman is ballooning in price. Per Deadline's sources, The Irishman's budget is "in the $140M range (and climbing)." I see no problem here, do you?
Some cinephiles balked at the idea of an old school filmmaker like Martin Scorsese making the leap to Netflix, but I always thought the reasoning was simple: that's where the money is. Scorsese worked for decades to bring his passion project Silence to the big screen. But once that film hit theaters in 2016, the marketing was paltry, the distribution method was questionable, and the audience didn't show up. Rather than go through that whole mess again, Scorsese has apparently opted to team-up with Netflix and their incredibly deep pockets.
The streaming giant isn't always forthcoming with their film budgets. A trip to BoxOfficeMojo to investigate several Netflix film budgets generally results in a whole lot of "N/A" answers, but it's clear that Netflix isn't shy when it comes to spending cash. They reportedly spent $90 million on their recent Will Smith flick Bright and are already planning a sequel. They also entered into a costly deal to produce several Adam Sandler films. If Bright and Sandy Wexler can cash in on Netflix's endless supply of money, there's no reason Scorsese, one of our best living filmmakers, shouldn't either.
Deadline reports that Netflix originally agreed to a $125M budget with Scorsese. The filmmaker also netted himself a substantial paycheck for the job, "around $10M and up to $15M+." Again: good. Please, give Martin Scorsese all the money he wants, and more, so he can keep making great movies.
The Irishman reunites Scorsese with Robert De Niro and the previously-retired Joe Pesci while also marking Scorsese's first time working with Al Pacino. Former Scorsese collaborator Harvey Keitel also stars, along with Anna Paquin, Bobby Cannavale, Ray Romano, Stephen Graham and Jesse Plemons. The film is based on Charles Brandt's I Heard You Paint Houses, a true crime book about Frank Sheeran, a union official with mob connections who claimed to be involved with the murder of Teamster boss Jimmy Hoffa (played by Pacino).
No release date for The Irishman has been set yet. Some say 2018, while others indicate a 2019 release. Netflix will distribute the film in the US, while STX will release it theatrically in China.