Oscar-Nominated 'Arrival' Composer Jóhann Jóhannsson Has Died At 48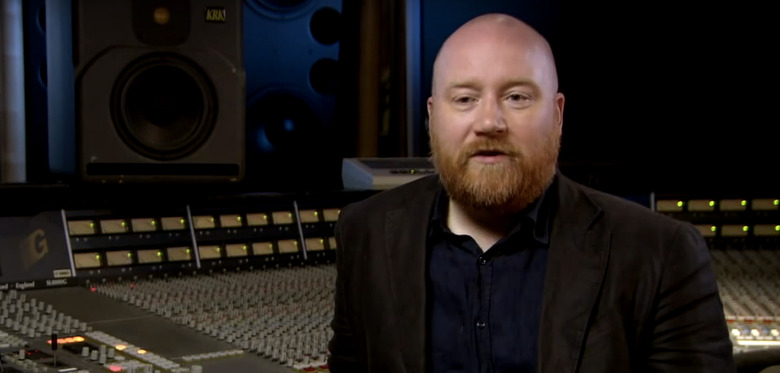 Tragic news came out of Hollywood again this weekend with word that Oscar-nominated and Golden Globe-winning composer Jóhann Jóhannsson passed away at age 48 in Berlin yesterday. A cause of death has not yet been revealed.
We remember the praiseworthy but all too short career of Jóhann Jóhannsson below.
News of Jóhann Jóhannsson dead came from Deadline after the composer's death was confirmed by his manager Tim Husom from Redbird Music Management, who said, "I'm so very sad. Today, I lost my friend who was one of the most talented musicians and intelligent people I knew. We came a long way together."
A post on the composer's Facebook page paid tribute to Jóhannsson, saying:
"It is with profound sadness that we confirm the passing of our dear friend Jóhann. We have lost one of the most talented and brilliant people who we had the privilege of knowing and working with. May his music continue to inspire us."
Jóhannsson seemed to have a bright career ahead of him after making waves in the past decade by composing the scores for films such as Denis Villeneuve's thriller Prisoners, the intense drug trafficking thriller Sicario, and the cerebral sci-fi drama Arrival. He was also behind the Golden Globe-winning score for The Theory Everything, which also earned nominations at the Academy Awards, BAFTAs and Grammys.
Interestingly enough, Jóhannsson also composed a score for Darren Aronofsky's mother!, but it ended up being eliminated in favor of expressive sound design.
Though Jóhannsson has tragically left us, we will still hear much more of his music in upcoming films. He composed the score for the trippy thriller Mandy starring Nicolas Cage (which just debuted at the Sundance Film Festival) as well as the upcoming Biblical drama Mary Magdalene starring Rooney Mara.
Outside of his work for film, Jóhannsson also composed music for theater and television. He was also a solo musician who released several of his own albums over the years, including albums Englabörn, Virðulegu Forsetar, Fordlândia, IBM 1401 – A User's Manual, The Miners' Hymns, and Orphée.
Our own Jacob Hall was lucky enough to interview Jóhann Jóhannsson about his process working on the score for Arrival over a year ago, and it's an interview worth checking out.
Jóhannsson was an incredible talent who will be sorely missed, and our thoughts go out to his friends and family during this difficult time. His legacy will live on in the gorgeous music he brought to our lives.