'Showgirls' Honest Trailer: That Movie You Used To Watch On Mute As A Kid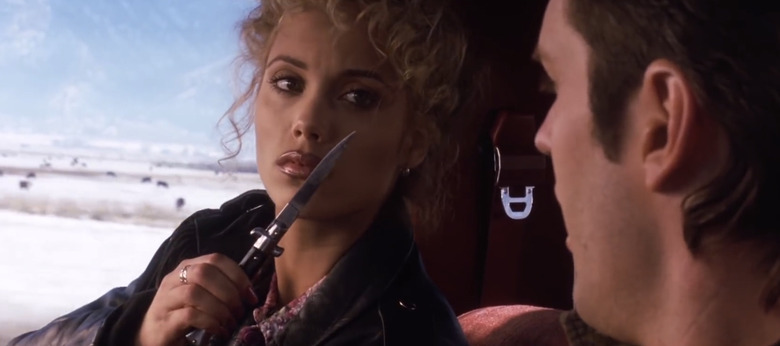 This weekend brings Fifty Shades Freed to theaters, ending the poorly arousing erotic trilogy of films that began as Twilight fan fiction years ago. But over 20 years ago, there was another movie that was all the rage in Hollywood that failed to turn anyone on, and it was called Showgirls.
Largely regarded as one of the worst movies ever made, Showgirls is one of those movies that helped a lot of teens of the late 1990s cross over into puberty when it played on pay cable. You Dad might have even had it on video tape. Now Honest Trailers is taking some cheap shots at the movie that is so over the top, not even Sylvester Stallone can handle it.
Who would have thought that Saved by the Bell star Elizabeth Berkley would go on to become a crazed showgirl willing to do anything and anyone to make it to the top of the entertainment ladder in Las Vegas? You've never seen desperation like this, and that goes for both her character in this movie and also Berkley's totally bonkers performance.
Of course, easily the standout here is Kyle MacLachlan and that incredible emo haircut that makes him look like Peter Parker in Spider-Man 3. There might as well be jazz playing while he has the most ludicrous sex ever in that pool. Actually, this entire movie might be improved by having an off the wall jazz soundtrack, if only so it seems like there's at least some kind of method to its madness.