Willem Dafoe Joins New Film From 'The Witch' Director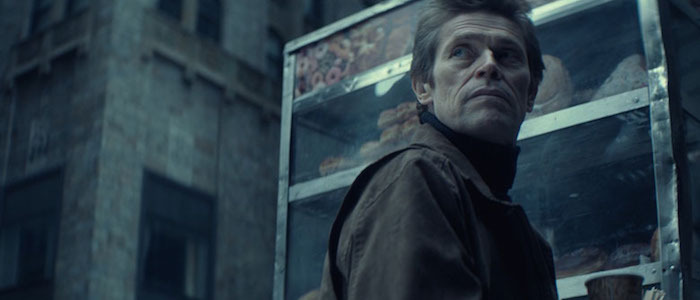 Willem Dafoe is a treasure. A frequently terrifying, shapeshifting treasure. The instantly recognizable character actor broke the mold with his Oscar-nominated turn as an amicable motel manager in The Florida Project, but you can't keep Dafoe away from all things creepy and unpleasant. He's now set to star in The Lighthouse, the new film from the director of The Witch. Sounds like a match made in heaven. Or hell. Both apply here!
According to The Hollywood Reporter, director Robert Eggers has cast Dafoe as the lead in his new movie. The Lighthouse is set in Nova Scotia in the early 20th century and is "a thriller about an aging lighthouse keeper." That's not much to go on, but Dafoe and Eggers should be enough to grab your attention.
Eggers has been fairly quiet since The Witch shook people to their core back in 2015. He's still working on that remake of Nosferatu and there was news of him making a television miniseries about Rasputin. However, this news suggests that The Lighthouse will be his next feature and it's about time. I loved The Witch when I first saw it, but it has only grown in my estimation since its release. It's an immaculately crafted tale of terror that eschews jump scares in favor of a pervasive sense of dread. It's suffocating in the best possible ways.
Plus, The Witch was a fascinating period piece, obsessed with the details of its 17th century setting. The Lighthouse also being a period piece bodes well. Eggers is former production designer and you can see that in his work. The thought of him getting to explore another specific time and place is exciting stuff.
And to be perfectly honest, Willem Dafoe has a face built for period pieces. Even as a young man, he's looked like he's lived a hard, long life, so the role of a lighthouse keeper in a period horror thriller sounds just about perfect for him. As much as I loved his work as the kindly Bobby in The Florida Project, no one can inject menace into a character quite like him. I'm eager to see what Eggers has cooked up for him. After all, The Witch proved that he has an eye for matching terrific character actors with powerful characters.
There are no details about a release date for The Lighthouse, but it will be distributed by Regency Pictures and A24. As for Dafoe, he can be seen as Nuidis Vulko in Warner Bros.' upcoming Aquaman.