Has Lucasfilm Secretly Hired Women And People Of Color For New 'Star Wars' Movies?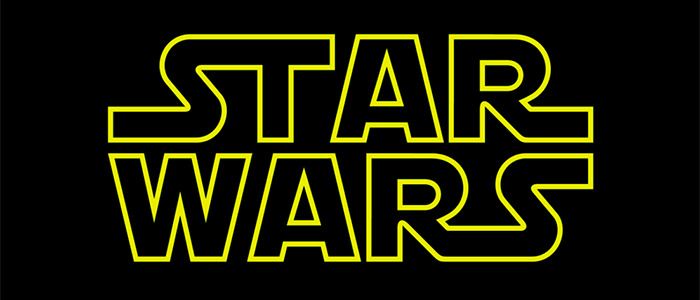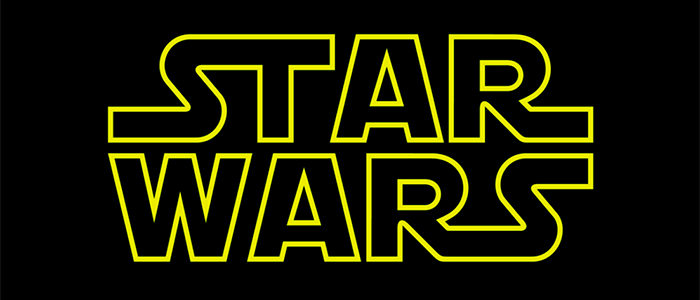 Lucasfilm has taken some flak for almost exclusively hiring white men to shepherd the Star Wars franchise, but is that era coming to an end at the studio? A new rumor indicates that the company has secretly hired women and people of color to shape the future of a galaxy far, far away. Read on to learn more about the potential Star Wars women and non-white guys who could provide a new perspective for the franchise.
Franklin Leonard – who created The Black List, an annual list of the year's best unproduced screenplays – tweeted the following this morning:
If the rumors are true that Lucasfilm has hired multiple women and people of color to write and direct Star Wars films and kept it quiet to respect their privacy, I happily and humbly withdraw my previous criticisms and hope that privacy remains respected.

If.

— Franklin Leonard (@franklinleonard) February 7, 2018
Screenwriter Daniel Kunka chimed in and confirmed that he knows at least one woman who's been hired:
I know at least one female writer who was hired.

— Daniel Kunka (@unikunka) February 7, 2018
Additionally, Jeff Sneider at The Tracking Board says he's also seen these rumors pop up on a Facebook thread featuring "multiple, well-known screenwriters," so it seems like the secret is out.
If It's True, Why Keep This A Secret?
Again, this is all just a rumor for now, but the theory is that Lucasfilm is keeping these writers' identities a secret at least partially because of the hardcore reaction to The Last Jedi from some corners of the internet. The thinking seems to be that if a straight white guy like writer/director Rian Johnson received so many nasty Twitter comments for his movie, women and people of color would conceivably receive far worse – and for something no one has even seen yet. (If that's true, that's truly a sad statement about the toxicity of some sects of fandom.)
And then there's the reality of the industry: people get hired to work on projects all the time, and often those projects end up falling apart for one reason or another. Lucasfilm is all about tightly controlling their image (especially in the wake of high profile creative differences with the likes of Josh Trank, Lord and Miller, and Colin Trevorrow). Can you imagine the outcry that would happen if they announced that a woman or person of color was attached to write a Star Wars movie, and then that project didn't end up making it to the big screen? They'd have a public relations nightmare on their hands. Or what if the writer decided to part ways with the company after a few months of working on a screenplay? The narrative might start to twist out of control, so in addition to potentially protecting their new hires, this could also be a case of Lucasfilm protecting themselves against an onslaught of bad press if things don't go well.
Who Are The Likely Contenders?
But Sneider raises an interesting point: this could also be a more strategic ploy from Lucasfilm's corporate parent, Disney. Ryan Coogler's Black Panther comes out next week, and the filmmaker is currently out doing the press rounds for the movie right now. If he's one of the people who was hired, it's in Disney and Marvel's best interests to have the focus remain on Black Panther and not have journalists peppering him with questions about possible Star Wars projects.
Ditto for Ava DuVernay, who has A Wrinkle in Time coming out next month. Sneider heard years ago that Wrinkle "would serve as a test-run of sorts, to prove she could handle a nine-figure budget and deliver a box office hit." It looks like she's knocked that movie out of the park, so could Star Wars be in her future? She's mentioned multiple times about how the biggest aspect that drew her to A Wrinkle in Time was the ability to create entire worlds on screen, and she'd definitely be able to do that with a Star Wars movie. And don't forget that J.J. Abrams not only thinks DuVernay would be a great candidate to lead a Star Wars film, but he actually sought out her help to improve The Force Awakens when he was making that movie.
A Necessary Change
All this comes on the heels of yesterday's announcement that Game of Thrones showrunners David Benioff and D.B. Weiss (yes, two more white guys) have been hired to write and produce a series of new Star Wars movies. And last night, Variety critic Mo Ryan ran the numbers and discovered that 96% of the people who have been hired to write or direct every Star Wars project so far have been white men. The lone exception? Leigh Brackett, a white woman who co-wrote 1980's The Empire Strikes Back.
Lucasfilm president Kathleen Kennedy is one of the smartest people in Hollywood. She knows what she's doing. I truly hope she has a grand plan that involves giving women and people of color (aside from Lucasfilm Story Group development lead Kiri Hart) a chance to tell stories in the Star Wars universe on a grand scale – not only because representation behind the scenes is just as important as it is in front of the camera, but because it would open up the Star Wars universe to different perspectives. The result: vital and refreshing stories that simply wouldn't be possible without those cultural viewpoints. The Star Wars universe is full of limitless potential, and it's about time we had some different voices contributing to one of cinema's biggest franchises.