First Photos Of Justice League And Green Lantern Rides At Warner Bros. Theme Park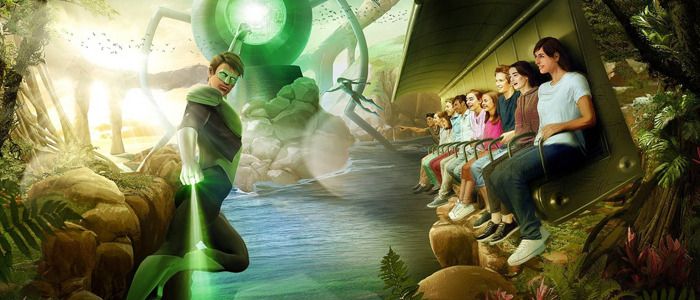 If you can't get enough of the Justice League and you have some spare cash laying around, it might be time to start planning a trip to Abu Dhabi. Later this year, you'll be able to visit Warner Bros. World, a new indoor park with six different themed lands that feature attractions inspired by famous WB characters – including some from DC Comics. Take a look at a new batch of photos from the new Warner Bros theme park below.
Warner Bros. and theme park developer Miral have teamed up for Warner Bros. World, a $1 billion theme park that opens in Abu Dhabi sometime in 2018. The indoor park will have six featured lands: Metropolis, Gotham City, Cartoon Junction, Bedrock (home of The Flintstones), Dynamite Gulch, and Warner Bros. Plaza. We've already showed you some concept art from these areas, but now some new images have arrived that showcase a few of the attractions that guests will be able to experience in the parks.
Justice League: Warworld Attacks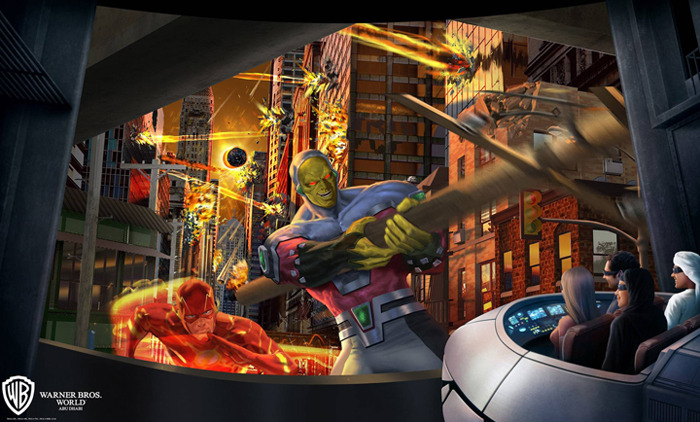 Variety describes this attraction as "a dark ride with immersive media and special effects," and Entertainment Weekly refers to it as a "5-D" ride. I know time is the fourth dimension, but I have no clue what that fifth dimension is (Wikipedia calls it "an abstraction that occurs frequently in mathematics," which is probably why I know nothing about it). But based on the photo above, it looks like guests can expect something along the lines of Universal Studios' Transformers: The Ride, or to keep things in the superhero realm, maybe something like Islands of Adventure's The Amazing Adventures of Spider-Man.
Green Lantern: Galactic Odyssey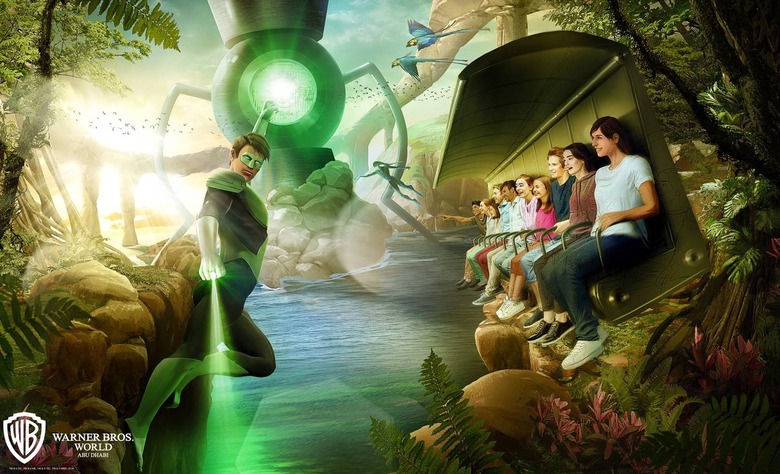 This one's pretty simple: it's a 4D "flying theater" experience. My first thought was to compare it to the Soarin' rides at Disney parks, but it's probably going to be closer to Universal Studios' Harry Potter and the Forbidden Journey.
Superman 360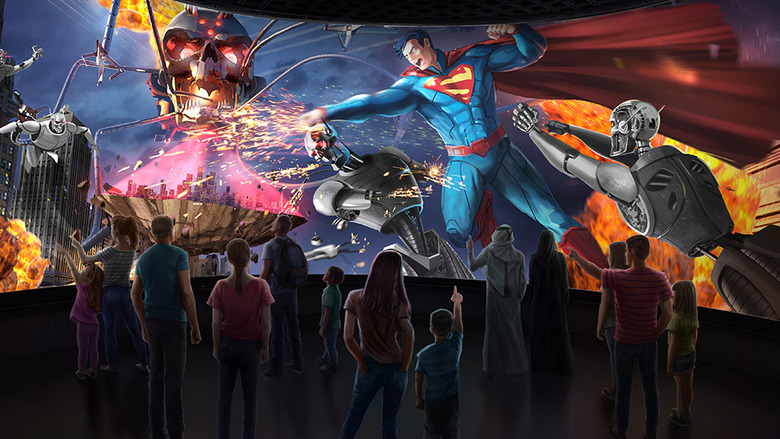 This one is only described as being about "The Man of Steel in a battle of good versus evil," which is incredibly vague. And frankly, if the attraction involves people standing around pointing at the screen (as this photo depicts), it's probably not going to be the most exciting thing in the park.
There will also be something called The Teen Titans Training Academy, which is a play area that features a zip line. (Now I'm having flashbacks to going to friends' birthday parties at Discovery Zone.)
You can visit EW to see a couple more photos of other rides, like Tom and Jerry's Cheese Spin and Scooby-Doo: The Museum of Mysteries. And if you're feeling adventurous, you can head over to Abu Dhabi and check out Warner Bros. World in person when it opens sometime in Summer 2018.