'Saturday Night Live' Gives Natalie Portman The Rap Sequel You've Been Waiting For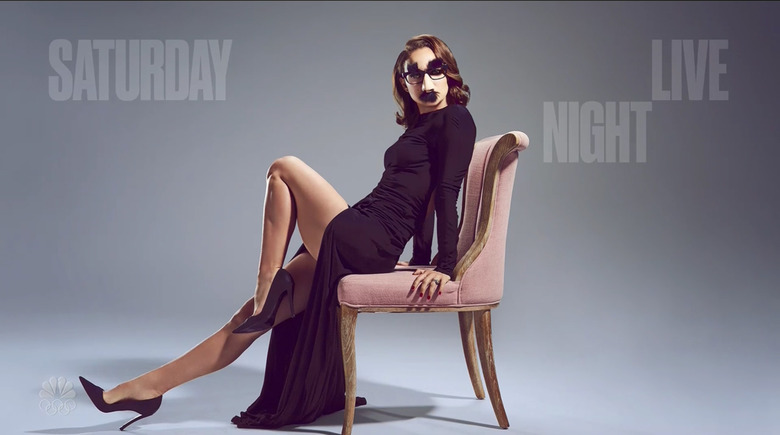 It's been 12 years since Natalie Portman first hosted Saturday Night Live, but she finally returned to Studio 8H this past weekend to have fun with an almost entirely new cast.
The last time Portman hosted, Andy Samberg and The Lonely Island were making waves with SNL Digital Shorts, and Natalie Portman was part of one of the best in the form of a rap music video. Upon her return this weekednd, the writers were bold enough to delivering an all-new rap, and surprisingly enough, it delivered pretty damn well. Plus, Portman reprised her role as Jacqueline Kennedy Onassis and even played Eleven from Stranger Things.
Let's run through the best and worst sketches from the Natalie Portman hosted Saturday Night Live.
The Best
Natalie's 2nd Rap – Portman Portman Portman Portman Portman Portman. When Natalie Portman hosted 12 years ago, she became part of one of the best sketches in SNL history with her rap music video revealing the darker side of her life. Topping that moment was never going to happen, but in her second hosting stint, they came pretty close to matching the greatness of that original sketch, especially with their reference to the Star Wars prequels and another perfect ending. Plus, they even got Andy Samberg back.
Revolutionary War – SNL has done plenty of sports sketches before, and they're usually either from the perspective of the fans, the players or sports announcers, but this was truly a unique premise that was executed rather well. Set in 1775, colonists are meeting with leaders in Philadelphia to discuss the progress of the Revolutionary War. The patriots from New England are proud of the five victories in battle while citizens from Philadelphia are eager to prove themselves. Yes, it's a guise for the Super Bowl rivalry, complete with Rachel Dratch and Tina Fey cameos, and it's just a great sketch.
Bunny – It's been awhile since Aidy Bryant has had a juicy character to dig into, and while this one is certainly reminiscent of Kate McKinnon's Sheila Sovage character from the recurring "Last Call" sketches, she's also different enough to still be hilarious. I love that Cecily Strong tries to be the voice of reason as two of her friends give in to Bunny's poor advice, and all she gets for her trouble is left alone at the bar.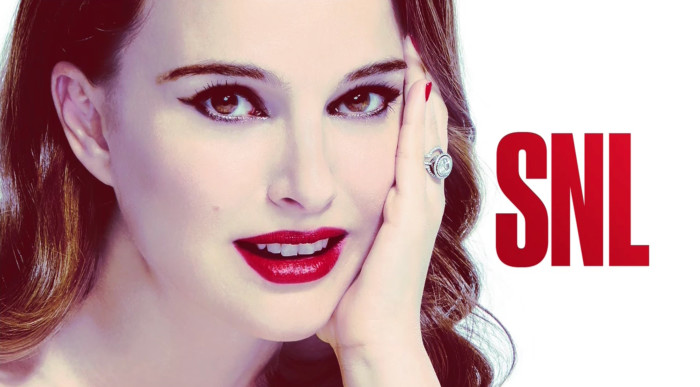 The Average
First Lady – Easily the better political sketch of the night, several First Ladies from the past arrive at the White House to help Melania Trump sort through her worries as she tries to decide whether or not to go to the State of the Union address. Natalie Portman reprised her role from Jackie while Kate McKinnon brought Hillary Clinton back to the White House. Plus, Aidy Bryant smashes through a window as Martha Washington and Leslie Jones rounded out the sketch as Michelle Obama. This was a great assembly of women to have in a sketch with a great premise, but it wasn't quite as funny as I'd hoped.
Nickelodeon Kids Choice Awards Orange Carpet – For some reason, I've always liked when SNL parodies programming from kid-skewed networks like Nickelodeon and The Disney Channel. They know how to mock the over-the-top hype and artificial excitement that is pouring from the young hosts' mouths, but in this case, one of them screamed far too much and lost her voice. While Portman's whisper talk is amusing on its own, for me, it's Mikey Day's continued attempts to defuse the situation that make it work so well. However, I was hoping it would escalate to another level after the voice modulator was brought in, but it kind of died out.
Alien Lover – The premise of this sketch is a plainly goofy one as an alien out on a date with a human woman in the future reveals that his face is his butt, and his butt is his face. Even though Beck Bennett perfectly shakes his butt to make it appear as if he's talking, and the way Natalie Portman has to interact with him is amusing. But the premise doesn't support a sketch that goes as long as it does.
Stranger Things 3 – While I love the idea of there being other experiments out there who have powers that cause them a variety of inconveniences when they use them, it doesn't feel like it was quite used to its potential. Plus, I have some issues with the logistics of the sketch itself, such as Aidy Bryant's character doing a Borat impression even though it's the 1980s. But even so, this was a pretty funny sketch, especially with Mike's hormones raging the whole way through.
The Worst
Fox & Friends – Yikes. This is the first time SNL has used Fox & Friends for a sketch since Vanessa Bayer and Bobby Moynihan let, and their presence is sorely missed. While Alex Moffatt, Heidi Gardner and Beck Bennett do their best to ham it up as these morning show nutbars, it just doesn't compare to the previous version. Plus, during the live version of this sketch, there was a terrible camera glitch which saw the camera suddenly move away from Cecily Strong and create a green screen problem. It was really jarring, and just killed the joke that came after. Plus, the timing and pacing of this sketch just felt all wrong. Not even the presence of Alec Baldwin as Donald Trump added anything.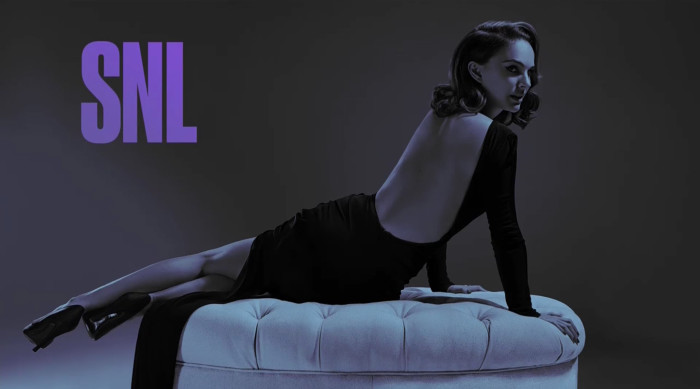 Weekend Update
After delivering a series of average Weekend Updates, in the preceding weeks, Colin Jost and Michael Che felt like they were in a good groove this week, busting each others' chops after certain punchlines and making each other laugh a few times. That's what I love to see from a pairing on Weekend Update. Plus, there were just some great one-liners this week.
Brigitte Bardot and Catherine Deneuve – In case you didn't know, some French actresses came out to criticize the #MeToo movement that has been sweeping Hollywood, and Cecily Strong and Kate McKinnon perfectly bring them to life. The interaction between these two is hilarious, and it makes me wish this wasn't just a timely appearance of mocking real people because they would be a great recurring duo.
Pete Davidson on Filming a Commercial – I love how nonchalant and blunt Pete Davidson is when he makes his Weekend Update appearances. He's self-deprecating and just has a knack for telling stories from his life and making them funny. I hope this anecdote about the Dockers commercial is real, and I hope we get to see it someday.
Willie on February – Kenan Thompson's appearances as Michael Che's neighbor Willie have become some of my favorite recurring bits on Weekend Update. Kenan's endless enthusiasm while saying super depressing or inappropriate things is never not funny. The increasingly ridiculous nature of his everyday activities is what makes it great each time.
The Host
It's not often that prestige actors and actresses blend in with the cast of SNL so well, and even though Natalie Portman has only hosted once before, she has no problem getting silly in each and every sketch. She brings her impressive acting skills to every sketch, ingraining herself in each character and giving them all 100%. She may not always get the timing right, but she does a pretty damn good job. I hope we don't have to wait so long before the next Natalie Portman rap.
The MVP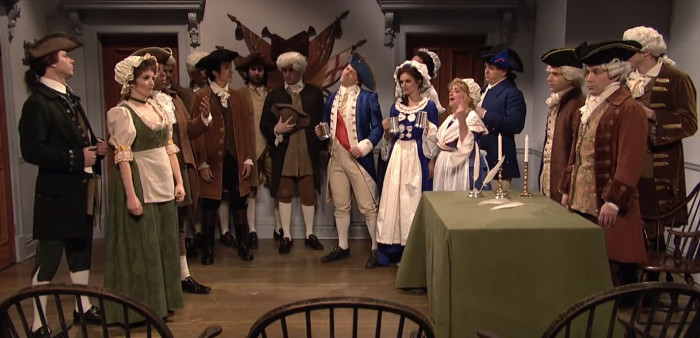 The Entire Cast of SNL – There wasn't really a standout this week. Instead, this was one of those episodes where almost every cast member got an opportunity to shine (though I'm not sure where Melissa Villaseñor was this week). But the ensemble really came together, especially in the Revolutionary War sketch, and there were a variety of great moments for all of the cast members.
The Final Word
Natalie Portman is a well-rounded actress who has quality comedy chops that are as good as her dramatic work. Plus, she's a good sport when it comes to making fun of herself, as evidenced by the second Natalie Portman rap this episode delivered. Here's hoping that it's not another 12 years before she returns to host again.
We'll be back in a few weeks after Saturday Night Live takes a break while NBC broadcasts the Winter Olympics throughout February. We'll be back in March after Charles Barkley on March 3.