'Back To The Future' Is Getting Turned Into A Manga By The Artist Behind 'One-Punch Man'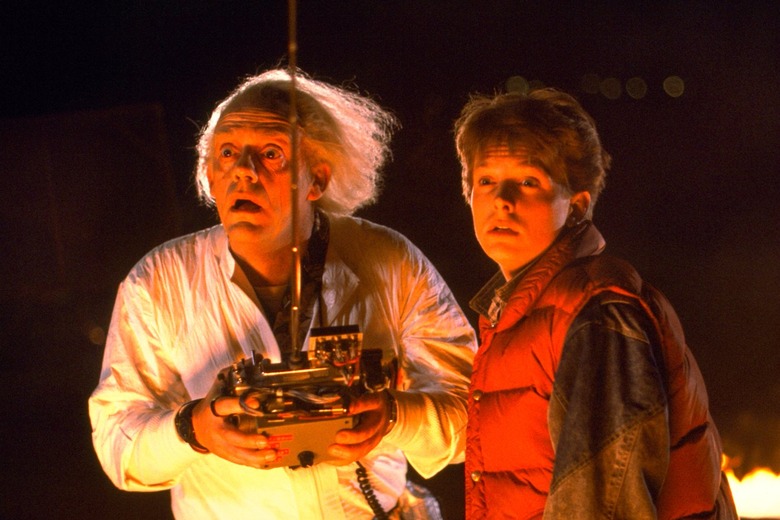 Are you ready to go back to Back to the Future? The beloved 1980s science-fiction trilogy received a modern-day revival of sorts in 2015, when the "future" date that Marty McFly (Michael J. Fox) and Doc Brown (Christopher Lloyd) traveled to in their DeLorean time machine actually came to pass. For a full year, it was countdown clocks, Marty McFly cosplay, and special screenings of the beloved film. Most importantly, a whole new generation of movie lovers were familiarized with Marty and Doc.
Now, fans can add one more item to their growing collection of Back to the Future paraphernalia. A Back to the Future manga comic book is in the works from One-Punch Man artist, Yuusuke Murata.
Didn't know you wanted a manga version of Back to the Future? Well, you're getting it, courtesy of Murata and Back to the Future screenwriter Bob Gale, who will supervise the adaptation. Titled BTTF, the manga series will adapt the three films and feature "story content not seen in the film," according to Anime News Network. Could this mean that the series will expand beyond the story told in the films? Only the future can tell.
Murata will reportedly be adapting the original script by Bob Zemeckis and Bob Gale, which could mean that he'll explore some of the scrapped ideas for the film. The original ending for the first Back to the Future saw Marty and Doc venturing to a nuclear test site in the '50s, using an atomic blast to send Marty back to the '80s. The ending we see in the film instead has the pair using a lightning strike hitting the old clock tower.
Murata is currently working on the adaptation, but manga magazine Kono Manga ga Sugoi! has a page from the first chapter's color opening (which you can also see here), as well as Murata's collage of characters and images that will appear in the series.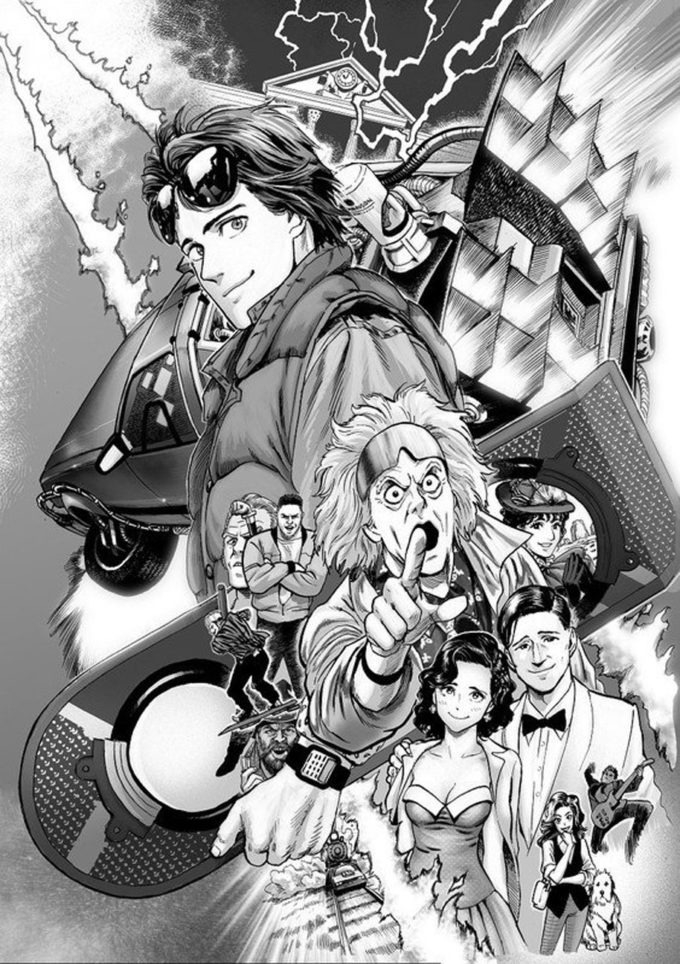 The manga will be serialized on the Kono Manga ga Sugoi! website at a date that's yet to be determined. Collected editions will follow in Japan in April, though no publisher has been announced for a U.S. release. Currently, IDW is the North American publisher for the Back to the Future comics, so they seem to be the most likely company, though the rights could easily go to another manga publisher.
Back to the Future, with its zany and somewhat convoluted time travel plots, seems ripe for a manga adaptation — especially one from an author as irreverent and talented as Murata. Murata's work on One-Punch Man, an insanely popular absurdist manga series that began as a web comic and went on to become one of the most popular anime series in Japan, bodes well for the Back to the Future manga.