Paramount Fires 'Amusement Park' Director Dylan Brown For Inappropriate Conduct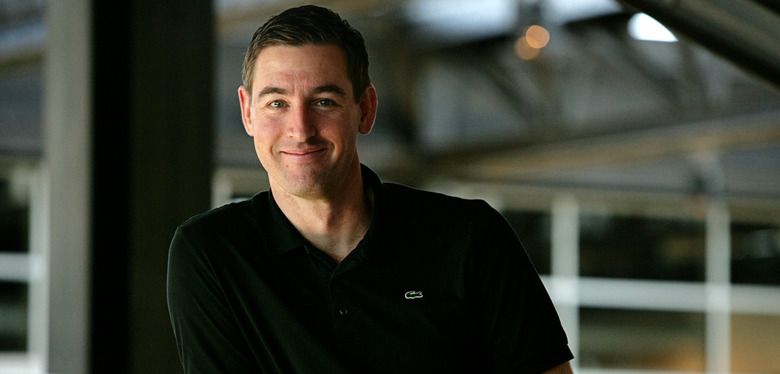 Hollywood is still dealing with revelations of sexual misconduct happening behind the scenes, and today brings news of another incident, this time involving a filmmaker working on an animated film.
Paramount Pictures has fired director Dylan Brown from their animated feature Amusement Park after an investigation into complaints from the production found evidence of "inappropriate and unwanted conduct."
A spokesman for Paramount Pictures made a statement to Variety yesterday saying:
"We are committed to fostering a safe and professional workplace that is free of harassment or inappropriate conduct. We received allegations of inappropriate and unwanted conduct by Dylan Brown in the workplace and we conducted a thorough investigation, and he is no longer employed by the company."
The trade says "Brown was accused by multiple women on the production staff of inappropriate comments that were sexual in nature, as well as some physical interactions." Paramount had the Amusement Park director fired a couple weeks ago after the legal staff looked into the complaints thoroughly, but his legal representation is denying the allegations, saying "They are defamatory, and he is considering his legal options."
Brown was making his directorial debut on the Nickelodeon animated movie after serving as an animator on The Incredibles and Finding Nemo at Pixar, where his former boss John Lasseter took a leave of absence after sexual harassment allegations surfaced from within the animation studio.
This move by Paramount is certainly in the best interest of the studio, especially when dealing with the release of an animated film geared towards families. Any controversy surrounding the movie could not only hurt box office, but future working relationships for the studio. It's important for Hollywood to keep weeding out people like this from the industry.
Strangely, it's being reported that the film is mostly finished and Paramount won't be finding a new director to replace Brown, even though the film doesn't come out until March 15, 2019. Surely someone will still be overseeing completion of the project, but the studio isn't officially replacing Brown and the release date won't be pushed back.
This is an odd move, because animation directors (at least at Pixar) have said that the final year of production is one of the most intensive. While the story may be completed, there are tons of deadlines to meet as far as completing animation is concerned and someone needs to keep everyone on track. It's likely that someone will be taking care of that responsibility, but they just aren't being named the official director, perhaps because of guild rules or something like that. But maybe Pixar operates differently than other animation studios.
There's also the chance that the movie really is close to being finished despite having a year left to complete the movie. When the project was originally announced back in 2015, the release date was set for March 22, 2019. But just one year ago, the release date was bumped up to July 13, 2018, only to be pushed back a bit later to August 10, 2018. Then finally in August of last year it was pushed back to March 15, 2019, one week before the original release date. So if the film was operating under the assumption that the film would be released in 2018 for most of last year, they could really be close to being finished.
Details on the Nickelodeon animated movie Amusement Park have been scarce, but the voice cast includes Matthew Broderick, Jennifer Garner, Mila Kunis and Jeffrey Tambor, another prominent Hollywood name who has been accused of sexual harassment. We'll keep our ears to the ground to see how the film develops over the coming year.