The Morning Watch: THR Actor's Roundtable, The Puppets Of Aardman Animation & More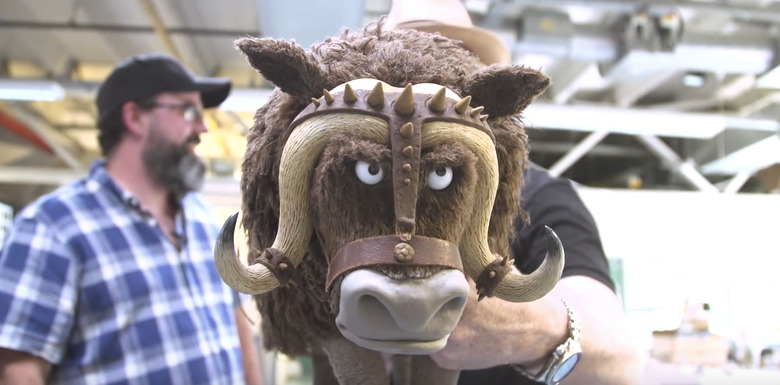 The Morning Watch is a recurring feature that highlights a handful of noteworthy videos from around the web. They could be video essays, fanmade productions, featurettes, short films, hilarious sketches, or just anything that has to do with our favorite movies and TV shows.
In this edition, watch the nearly hour-long Actor's Roundtable discussion from The Hollywood Reporter. Plus, spend some time learning about the stop-motion puppets from Aardman Animation in their new film The Early Man, and take a closer look at the anatomy of makeover movies like She's All That.
First up, The Hollywood Reporter has delivered another one of their awards-themed roundtable discussions, this time with a focus on some of the Best Actor contenders from this awards season. Watch the 53-minute chat with Tom Hanks (The Post), James Franco (The Disaster Artist), Gary Oldman (Darkest Hour), John Boyega (Detroit), Sam Rockwell (Three Billboards Outside Ebbing Missouri), and Willem Dafoe (The Florida Project).
Next up, with The Early Man coming to theaters in just over a couple of weeks, Tested went behind the scenes of Aardman Animations to see how they make their intricately detailed stop-motion animation puppets. Adam Savage talks to Aardman senior model maker Jimmy Young about how these incredible characters are created.
Finally, this video might be old, but it's new to us. Vox takes a look at the history of the makeover movie where a seemingly hopeless, clueless, scruffy, rough-around-the-edges character is transformed into a whole new person with a haircut and some other tricks. They dig further back into cinema's history than you might think and go through the tropes of this subgenre to try to explain why people like this kind of movie so much.