Director Larry Fessenden Returns To Filmmaking With 'Depraved'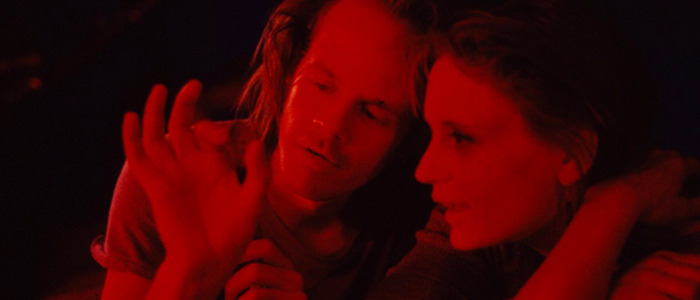 Indie horror master Larry Fessenden made a name for himself directing a series of truly independent horror films, and now he's set to return to filmmaking with the Frankenstein-inspired film Depraved. It will be Fessenden's first feature film since 2013's Beneath. More on the new Larry Fessenden movie below.
Larry Fessenden may not be a household name to casual moviegoers, but hardcore horror fans are likely well-aware of Fessenden's indie horror films, including Habit, Wendigo, The Last Winter and more. Fessenden has been on a bit of a break from directing for a little while – his last feature was 2013's Beneath, and in 2014 he helmed a segment in the horror anthology ABCs of Death 2. Beyond that, Fessenden has been biding his time producing films like Darling, Stray Bullets, Late Phases, The Innkeepers, Stake Land, The House of the Devil and more, while also appearing in brief acting roles. Now Fessenden is set to finally get behind the camera again with Depraved. 
IndieWire reveals that Fessenden will write and direct the Frankenstein-inspired film about "a field surgeon who suffers from PTSD after combat in the Middle East, and creates a living human out of body parts in his Gowanus, Brooklyn lab." Sounds about right. Fessenden tells IndieWire he's excited about updating Frankenstein for a contemporary setting, calling the film "deeply personal and visceral," and adding, "I've been moved by the iconic character since childhood and it is a great thrill to try and put my version on the screen."Depraved will be produced by mumblecore maven Joe Swanberg's Forager Films. "Larry Fessenden has consistently made groundbreaking, intelligent, socially relevant films in addition to shepherding some of the most important young voices in genre filmmaking," said Swanberg. "We could not be more excited to collaborate with him on this project." Forager Films recently produced the acclaimed Madeline's Madeline, which premiered this month at Sundance. Fessenden's own Glass Eye Pix, which has produced countless indie horror films, will also produce the movie.
This isn't the first time Fessenden has dipped into Frankenstein territory. His 1991 film No Telling, about a man experimenting on animals, has a distinct Frankenstein-vibe, but Depraved seems to be taking an even more direct approach to the source material. Depraved will star David Call (Tiny Furniture), Joshua Leonard (The Blair Witch Project), and Alex Breaux (Bushwick). Production on Depraved is expected to begin in New York in February. Hopefully, we'll get to see the film very soon. In the meantime, check out a poster for the film below.