Cool Stuff: Nan Lawson's 'Meet Cute 2' Art Show Honors Couples Of Cinema & Television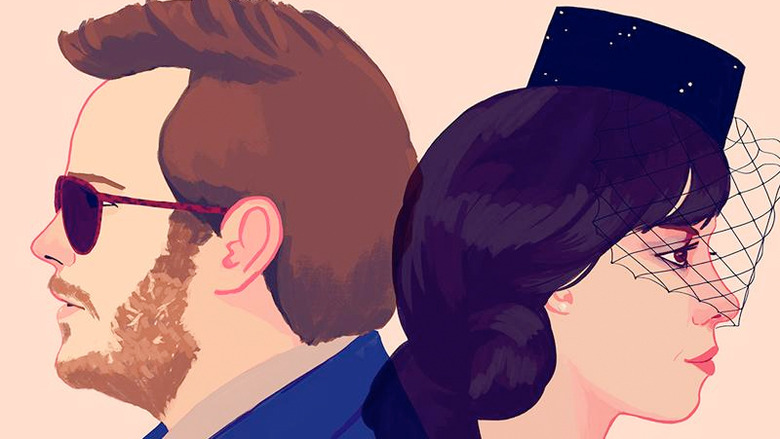 Cinema is full of famous couples, and pop culture artist Nan Lawson pays tribute to nearly a couple dozen of them in her Meet Cute 2 art show at Gallery 1988. However, rather than assembling the most obvious couples from the big screen, Lawson has focused on some more niche choices and less likely pairings that we've seen in movies over the years.
Gallery 1988 has unveiled the entire line-up of pieces in the Nan Lawson Meet Cute 2 art show, featuring the couples of The Big Lebowski, Beetlejuice, Baby Driver, Mary Poppins, Fantastic Mr. Fox, Parks and Recreation, The Royal Tenenbaums, Bob's Burgers, Batman Returns, Stranger Things, The Shape of Water and more.
Here's some of the pieces available from the Meet Cute 2 show at Gallery 1988:
If you like Nan Lawson's style, especially with this Meet Cute 2 gallery show, be sure to check out the first round of Meet Cute artwork, which includes couples from The Jerk, Harold and Maude, Edward Scissorhands, Blade Runner, Romeo and Juliet and Beauty and the Beast.
These are all great pieces, but there are still plenty of couples who I'd like to see done in this series. Frankly, I think we need one of Joel and Clementine from Eternal Sunshine of the Spotless Mind, and we definitely need one of Channing Tatum and Jonah Hill from 21 Jump Street, maybe even one of Channing Tatum and Wyatt Russell from 22 Jump Street, especially since they intentionally call out their meet cute in the movie. We hope to see those in Meet Cute 3, whenever that may happen.