Will Ferrell Reminds Us Why He's One Of The Best 'Saturday Night Live' Cast Members Of All Time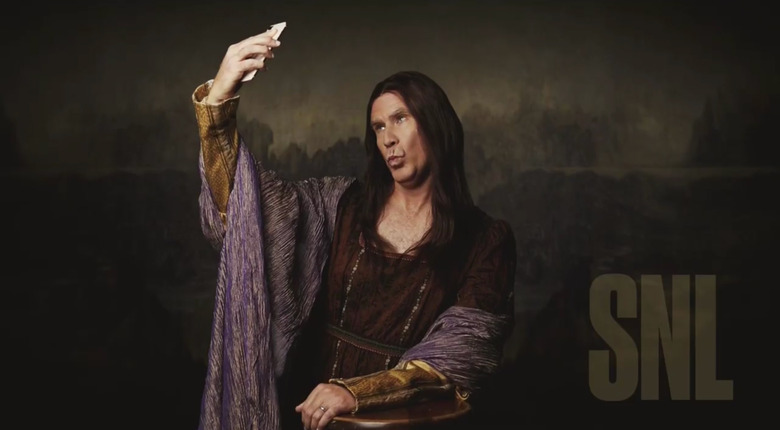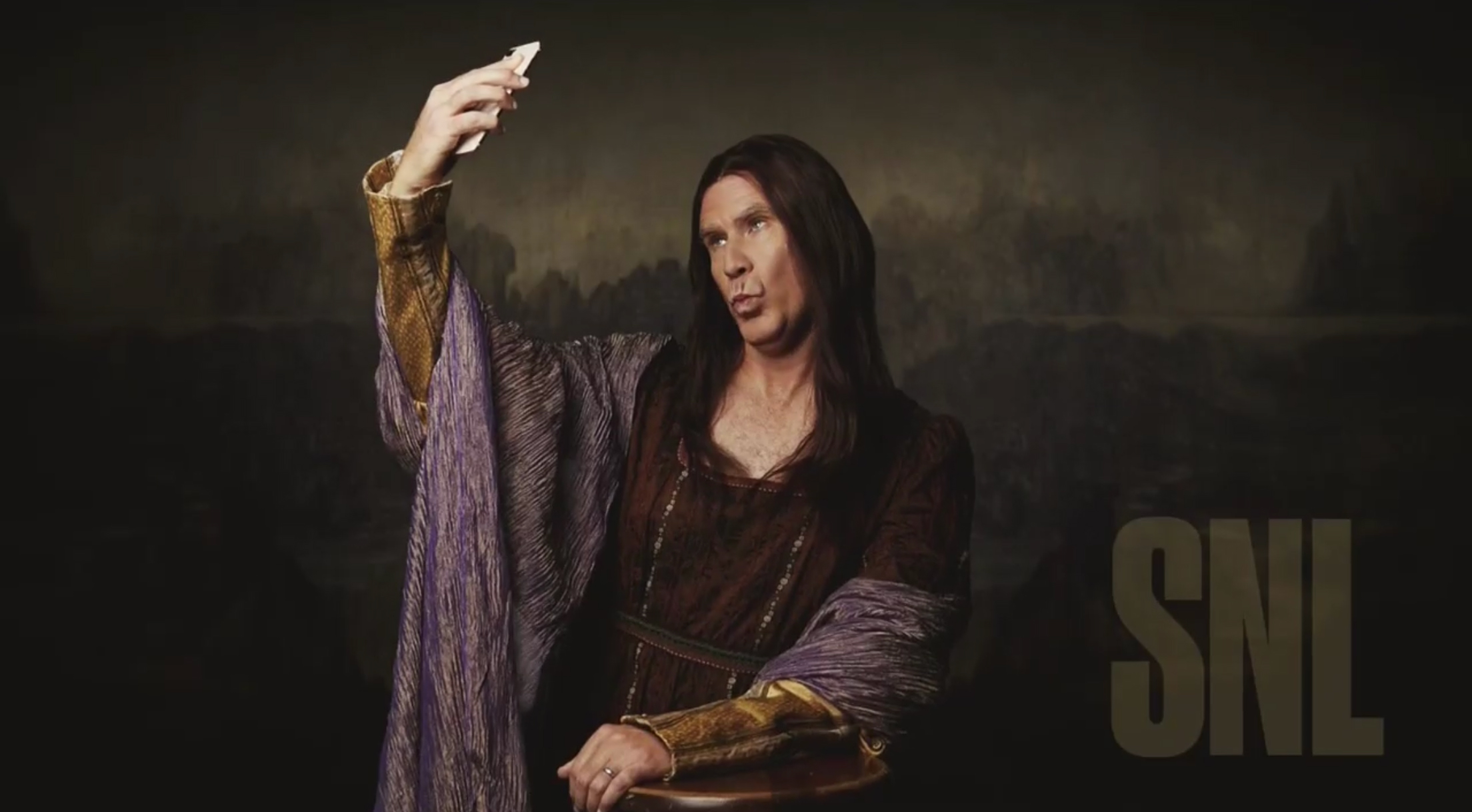 Even though Will Ferrell is one of the most popular Saturday Night Live cast members in recent memory, he's only returned to host three times before. But this past weekend he came back to Studio 8H for his fourth time as host, and the Step Brothers and Anchorman star reminded us why he's one of the best cast members to ever come out of Saturday Night Live.
Let's run through the best and worst sketches from the Will Ferrell hosted Saturday Night Live below.
The Best
Next: for Men – With all the tension there is in Hollywood due to the ongoing allegations of sexual misconduct, the headline making movement is ripe for satire potential. While SNL has been hit or miss in their comedic approach to this topic, this deodorant commercial perfectly captures the tension that plenty of shady men are probably feeling during this time. You gotta love the various kinds of deodorant with titles like "College Party" and "Grey Area."
Fighter Pilots – The fact that an SNL sketch exists with the premise of a fighter pilot having the call sign of "Clown Penis" is impressive by itself. What's even more impressive is that this somehow isn't a sequel to the Clown Penis Dot Fart commercial from years ago.
Chucky Lee Byrd – At first this seemed like it might be your average SNL infomercial parody, but it became so much more disturbing than that. The two hosts slowly realize that the songs by the great Chucky Lee Byrd are all about having inappropriate relationships with underage girls. That's the basic premise, but the hits keep on coming as the sketch digs deeper and deeper into this music icon's library. It's one of those sketches that only Will Ferrell could make seem charming and gross at the same time.
Reality Stars – Between the make-up pulling back Will Ferrell and Cecily Strong's eyes and the outrageous wardrobe these two characters are wearing, it's no wonder that the cast has such a hard time keeping a straight face. Aidy Bryant nearly loses it along with Ferrell and Strong, and I was reminded of The Love-ahs jacuzzi sketch from awhile back. Even the technical snafu with the edge of the set being exposed couldn't derail this from being downright hilarious.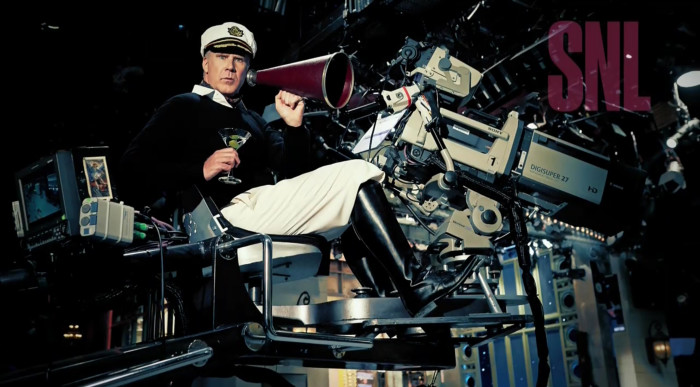 The Average
George W. Bush Returns – Will Ferrell's impersonation of George W. Bush is one of the best political impressions ever done on Saturday Night Live, and even though bringing back the former president feels a bit contrived, it was a refreshing break from anything involving Donald Trump. Though Bush provides commentary about Trump, what's great is the continued satire of Bush's own presidency as he reminds us that while things might be super bad now, they were once pretty damn awful before too.
Flight Attendants – Hey, now we know that Luke Null is pretty good at beatboxing. Now if we could only get Southwest Airlines to rap like this on their actual flights, that would be great. What really makes this sketch work is each of these characters' flamboyancy. If these characters were just your average flight attendants, it wouldn't be nearly as funny.
Commercial Shoot – While the premise of this sketch is simple, almost to the point of being too easy, you can't help but laugh at the elderly nonsense that Will Ferrell and Kate McKinnon spout out as they try to shoot this commercial for a local diner. It goes on for a little too long, but Ferrell and McKinnon certainly make it amusing the whole way through.
Office Breakroom – Much like the Chucky Lee Byrd sketch, the escalation of this sketch as time goes on makes it more amusing than it otherwise would have been. The observation of Cracker Barrel having the same accents as a Crate & Barrel is quite astute, but it's the fact that Ferrell's character just can't let this go and keeps digging himself into a bigger hole because of it that takes the cake. The final punchline from Cecily Strong gets trampled on a bit and isn't the best ending, but it's still a solid enough sketch.
The Worst
The House – Normally the faux reality house shenanigans of Kyle Mooney and Beck Bennett do it for me, but this particular episode just felt too simple and didn't get as outlandish as one would have hoped, especially with Will Ferrell involved. Despite Ferrell's feigned excitement and hype of the drama at hand, this one just fell flat for me this time.
Dinner Discussion – Since we had the high of the Next: for Men lampooning the current cultural climate with regards to sexual misconduct, there had to be a low, right? In this case, it's an attempt to poke fun at the awkwardness of trying to have a serious discussion about the recently publicized Aziz Ansari allegations. While I can appreciate what the sketch is trying to do, the comedic payoff just isn't good enough. It gets far too silly to give any weight to the satire and feels a little half-baked.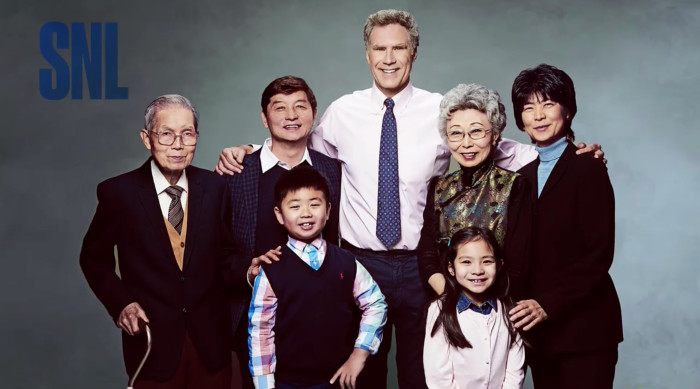 Weekend Update
This edition of Weekend Update felt a little tame compared to some of the recent installments, but Michael Che and Colin Jost did have a couple good moments in the cuts back and forth between punchlines. At the very least, we got an extended skewering of how awful it is to think about Donald Trump having sex with anyone, especially a porn star.
Jacob Silj on the World Economic Forum – I wondered if Will Ferrell would reprise any of his classic characters as he's done during previous hosting, and he did not disappoint. Jacob Silj is a one-note joke, but it's a note that Ferrell has held well for years.
Bailey Gismert, Teenage YouTube Critic – Heidi Gardner consistently has great characters that aren't utilized very well in sketches, but I think this is the first one that I've both loved and worked really well in the format in which she was introduced. Gardner is perfect as this teenage critic, and she seems like the perfect recurring character for her to bring to Weekend Update every now and then.
The Host
What can be said about Will Ferrell that we don't already know from spending seven years with him as a cast member on Saturday Night Live and watching his countless movies? When Ferrell returns to SNL, it's a homecoming, and he's as comfortable as he's ever been in front of an audience. Since we all know Ferrell, he gets to goof around more than most hosts, and this monologue is no different as he's dealing with a massive head wound. It was a fun way to play with the various stand-by monologue openings like Q&As and musical sequences.
The MVP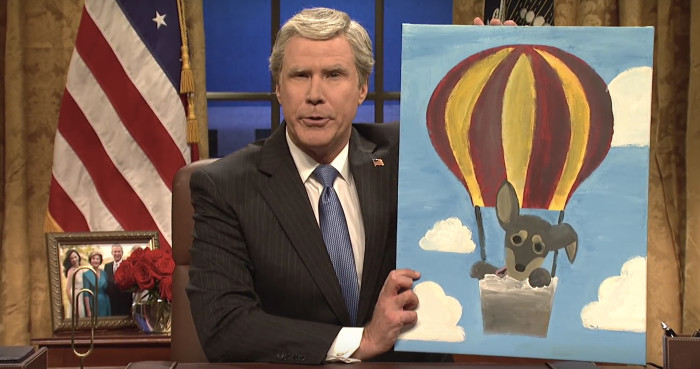 Will Ferrell – It just makes the most sense that Will Ferrell should be the MVP. His return to SNL really livened up the show, and this was easily one of the best episodes of the season so far. Ferrell's presence brings out the best in the writing staff, as well as the cast members, especially those he hasn't worked with before.
The Final Word
After the Jessica Chastain episode stumbled a bit (we didn't review due to our Sundance coverage, but it wasn't the best episode), the cast and writers of SNL returned to form with this Will Ferrell episode. Even the worst sketches of the week had some good moments, but just didn't come together as a whole. Can they keep up the momentum as they go for their first run of four episodes in a row? We'll find out when Natalie Portman hosts on February 3 next weekend.