'I'm Thinking Of Ending Things' Heads To Netflix With Director Charlie Kaufman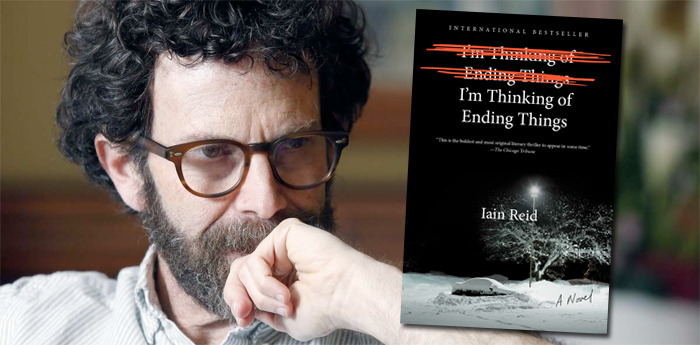 We may receive a commission on purchases made from links.
The last time Charlie Kaufman was behind the director's chair, he delivered the acclaimed stop-motion animated drama Anomalisa. Now he's finally lined up his next film, and the project will take him to Netflix.
Charlie Kaufman will be writing and directing an adaptation of I'm Thinking of Ending Things, based on Iain Reid's novel of the same name, which follows a suspenseful and tense break-up that unfolds on the road as a woman is being taken to meet her boyfriend's parents for the first time.
The Hollywood Reporter has news of Charlie Kaufman tackling the I'm Thinking of Ending Things movie as writer, director and producer. The project will reunite him with producer Anthony Bregman, who worked with Kaufman on Eternal Sunshine of the Spotless Mind and Synecdoche, New York, and has him working with Enough Said and Indignation producer Stefanie Azpiazu for the first time through their Likely Story production banner.
The trade says the story follows a man named Jake as he takes his girlfriend to meet his parents on a secluded farm. But she's thinking of ending things. When Jake makes an unexpected detour leaving her stranded, a twisted mix of palpable tension, psychological frailty and sheer terror ensues. That sounds like an interesting new direction for Kaufman, who has handled stressful and unique relationship struggles as the writer of movies like Being John Malkovich and Eternal Sunshine of the Spotless Mind.
Our own Chris Evangelista read this book last fall. He called it a "pitch-perfect exercise in ever-mounting dread," and says that it has the "strange, ghastly, borderline manic feel" normally seen in the work of David Lynch. Echoing those sentiments, the official Amazon review for the book says "each successive chapter the suspense and psychological buzz gets more intense. It's like a movie where you almost want to turn away, but of course you can't." In the hands of Kaufman, that sounds like something we're very excited to see come together.
Here's a trailer for the book that doesn't shy away from evoking a feeling of impending dread:
As of now, there's no indication as to when we might see I'm Thinking of Ending Things come together, but since it's supposed to be Kaufman's next film, we hopefully won't be waiting too long before it arrives on Netflix.