Ryan Reynolds To Star In 'Clue' Remake From 'Deadpool' Writers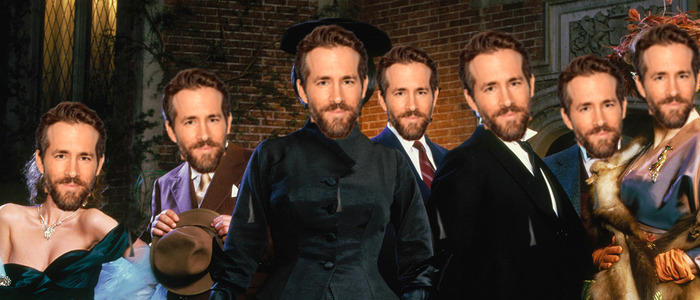 It was Ryan Reynolds, in the observatory, with the candlestick. That's just one of several possible endings you might see in the new Clue remake.
The Deadpool star has signed a big three-year first look deal with 20th Century Fox, and the first film he's set his sights on is a new take on Clue, the classic murder mystery board game that was previously adapted into a comedy in 1985.
Thanks to Deadpool, Ryan Reynolds is a hot Hollywood commodity again, and he's using his reclaimed fame to make a very personal, very artistic motion picture: a Clue remake. Deadline reports that 20th Century Fox has signed a three-year first look deal with Reynolds' Maximum Effort productions to develop new projects for Reynolds to produce and star in, and first up is Clue, an adaptation of the Hasbro board game in which a group of colorful characters gather together at a large mansion and proceed to accuse each other of murder. The film will re-team Reynolds with Deadpool writers Rhett Reese and Paul Wernick, so I guess you can expect a lot of poop jokes in this Clue remake.
Reynolds is expected to star in the film as well as produce, although there's no indication which now-iconic character he'll be playing. Maybe he'll play Mr. Body and spend the entire movie dead on the floor.
Clue began its long life as an English board game called Cluedo – the name was changed to Clue when it made its way to the States. In the game, three to six players set up around a board that maps out a sprawling mansion. It's now up to the players to discover which of the game's characters – Miss Scarlett, Professor Plum, Mrs. Peacock, Mr, Green, Colonel Mustard, Mrs. White  – is a murderer. Not only that, but you also have to figure out what murder weapon they used – knife, lead pipe, rope, candlestick, revolver, wrench – and in what room they used it – kitchen, ballroom, conservatory, dining room, billiard room, library, lounge, hall, study.
The board game was previously adapted into a 1985 comedy starring Eileen Brennan, Tim Curry, Madeline Kahn, Christopher Lloyd, Michael McKean, Martin Mull, and Lesley Ann Warren. The original Clue movie was distinct for featuring three possible endings, with different theaters receiving one of the endings. Eventually the three endings were compiled together for the home video release. The film was critically panned and underperformed at the box office, but has since gone on to achieve cult status.