POTD: The Superior, Original Poster For 'Rocky' Revealed By Sylvester Stallone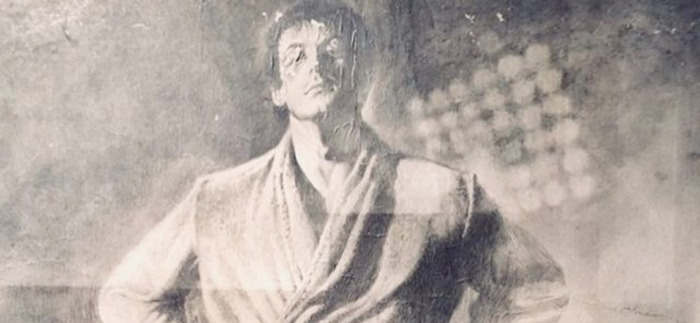 Rocky is not just one of the greatest sports movies of all time, but one of the greatest films ever made. Period.
But if there's one thing about the Rocky that wasn't all that great, it was the original poster. Even though it features the great tagline "His whole life was a million-to-one shot," the black and white poster only featured Rocky (Sylvester Stallone) and Adrian (Talia Shire) walking with their backs to us. Or there's also the black and white one sheet featuring Rocky with his arms raised at the top of the Philadelphia Museum of Art, which is an iconic image, but it's not exactly a great poster.
However, before those became the official Rocky posters, there was an awesome illustrated poster created by artist Tom Jung, and Sylvester Stallone has just revealed it to the public for the first time. Check out the original Rocky movie poster below.
Here's the original Rocky movie poster revealed by Sylvester Stallone on Instagram:
Very very very rare! Believe it or not this was the first poster ever made for the first ROCKY... Hand drawn.! This is the ONLY one in existence !!!! No one but me,has seen this in 42 years! The artist is the incredible TOM JUNG. Thanks Frank @frank.stallone
A post shared by Sly Stallone (@officialslystallone) on
Those illustrations are fantastic, and all of the key characters are represented. The only downside is that it does features a few spoilers here and there. For example, you can see Rocky has gotten the hell knocked out of him. Plus, seeing Rocky laying with Adrian gives up some of the story. It doesn't necessarily ruin the movie, but those are key moments in the film that would be much better left revealed when watching the movie. Even so, this would make one hell of a collectible print. It would be awesome if Tom Jung teamed up with Mondo or something like that to release this as a legit poster.